Awards Articles – Top Tips for Entering Business Awards

Despite the challenges they face during the current crisis, over 50 awards organisers have come together in a collaborative survey. This idea is simple, they have to make some tough decisions, but if they share their thoughts and plans, they can collectively make these decisions better-informed, by factoring in what their peers are thinking and doing in response to the Coronavirus pandemic.
read more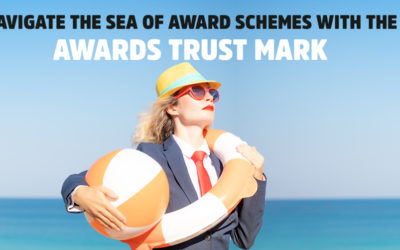 The Awards Trust Mark initiative, a not-for-profit accreditation scheme, has been created by the Independent Awards Standards Council (co-founded by our Managing Director, Chris Robinson) to help people navigate the choppy waters of the awards industry, to share best practice where it is found, and with the aim of encouraging positive change across the awards industry while increasing public trust in awards schemes as a whole.
read more