Upcoming award deadlines (in the next two months)
Upcoming award deadlines (in the next two months)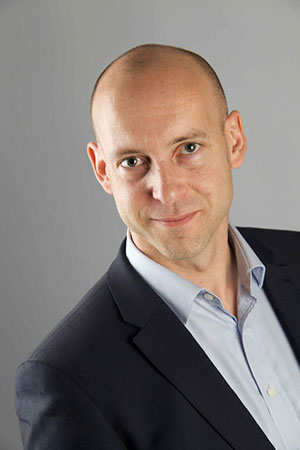 MD & Founder, Boost Awards
Award deadlines coming up (scroll down below text for a list of awards organised by industry) 
Welcome to my latest award deadline update for November, December and beyond. With awards ceremony season in full flow an increasing number of events have switched to virtual awards or moved their physical event to spring next year, so it's very much business as usual, despite the challenges faced. We are currently getting a lot of companies contacting us and placing even more importance on awards, many with the same message that 'this award would be a way of giving something back to our people.' With the likelihood of Christmas parties not happening, how about winning a team award instead?  
As ever, contact our team here at Boost if you need help with your entries or guidance on which awards to enter. Now is the perfect time to get a date in your diary to begin planning which awards to enter in 2021 – our amazing new digital planning sessions are a great way to get teams together from across your organisation to identify which are your strongest stories. We can then match them to awards that would provide most benefit to you. Okay, let's get started with the awards to look out for…
Customer contact awards
An understandably important theme this year, there are still some key schemes coming up. For a more comprehensive overview, please read our guide, Which are the best customer service awards to enter?
The 12th November deadline is approaching for the credible-yet-winnable Stevie Awards for Sales and Customer Service – a great way to get global recognition and tons of categories to choose from. If you don't think you can fit this in don't worry, for a late fee you have until 13th January to enter.
For a credible awards scheme that deals with a fairly unique but vital aspect of customer support, look no further than The UK Complaint Handling Awards. While the final 15th January deadline seems some way off, there is considerable reduction in cost-per-entry to be gained by entering before the 18th December early-bird deadline.     
Financial services awards
As we've seen throughout this turbulent year, many schemes are having to adapt and move their timelines – The Pensions Age Awards are an example, and their usual end of Oct deadline has now moved to 7th January. Highly credible with their association to the Pensions Age magazine, these are suitable for both pension and benefits providers as they have awards for both schemes and providers, which is fairly unique. 
The Treasury & Cash Management Awards (1st December deadline) are run by Global Finance. These are an international banking scheme but very important to certain departments within banks, and some niche providers. This has global and regional awards for the "Best Bank for Payments and Collections" in numerous countries and parts of the US.
Straddling the two sectors of technology and financial services, The FStech Awards are a favourite for our clients here at Boost. In the words of the organisers, they are 'Celebrating excellence and innovation within the UK and EMEA financial services sector.' This is now definitely going ahead, with a 7th January deadline and a dinner scheduled for 5th May at the London Marriott Hotel.
International Financing Review IFR Awards are a highly credible international scheme run by Refinitiv and associated with the International Financing Review news published for banking. They've moved to a calendar year cycle with the deadline 31st December, with announcements typically happening in late-January. There are about 80 categories to choose from, including the big ones like 'Bank of the Year' as well as numerous niche ones like 'Euro Bond House' and 'Interest Rate Derivatives House'. 
Best companies awards and rankings
The highly prestigious Sunday Times 100 Best Companies to Work For is now open for applications. There are some significant changes to the entry process this year, with several shorter questions embedded in the survey set up process. Also associated with the same media organisation, The Times Top 50 Employers for Women are open until 27th November. Do contact us if you need help with these schemes – we have a great track record helping large UK organisations improve their standing in both. 
Also worth mentioning as they are whole company recognition, The RoSPA Health and Safety Awards are an international scheme welcoming organisations of all sizes, from across all industries. There is a substantial entry form and a 6th December deadline.  
HR awards and training awards
For a more comprehensive overview, please read our guides 'Which are the best HR Awards to enter?' or 'Which training awards should I enter?'
The UK Employee Experience Awards are now very well established in the HR space, and will be opening shortly with a proposed 15th January deadline. 
There are two very important schemes to be aware of in the world of recruitment. First up, The RAD Awards, championing the very best of employer branding, talent attraction and recruitment advertising. You will need to enter by 8th January. Then a few days later on 13th January, it is the deadline for The Recruiter Awards. Arguably the highest profile awards in recruitment, they feature lots of awards for agencies as well some for in-house functions. 
Marketing awards
The Transform Awards Europe are a great scheme covering rebranding and brand strategy. Be quick though – the deadline is 6th November.
For some global recognition in the digital and creative industries, consider the Marcom Awards, which this year are focusing on the great work of the creative industry during these turbulent times.    
Lastly, another international scheme in the creative space that you should consider and are well worth entering – The Vega Digital Awards – they will remain open until 12th November.  
IT and tech awards
In our final sector for the month, there are some key schemes coming up in the world of tech. The Cybersecurity Excellence Awards (31st December deadline) are US-based but open to international entry and feature a massive 150+ categories. Another international scheme – The CIO 100 Awards – are highly credible and while they are organised by CIO Magazine, they are in fact for the whole IT function not just CIOs. Be sure to apply before 25th January. Our final mention goes out to a Boost favourite – SIIA CODiE Awards – which focus on code and tech development. They feature lots of categories covering everything from business technology products, data & analytics, networks and systems and security. The CODiEs are open until 29th January.    
Hopefully these highlights will have provided some insights to help you plan which awards to enter. Below you will find all the awards with deadlines occurring within the next two months, organised by industry sector. Remember, do please contact Boost if you need a helping hand entering any of these – our in-house team of experienced award writers have won over 1,400 awards, and can increase your chances of a win significantly.
You can also sign up for our email deadline reminder service, so that the next two months of deadlines arrive in your inbox – completely free of charge. Handy, I think you will agree!  
Stay safe and well, and let's all keep recognising the outstanding people, teams, projects and businesses out there.
Chris. 
Business




06

Nov

Business Brilliance Awards

06

Nov

The Sunday Times International Track 200 programme

06

Nov

International Brilliance Awards

16

Nov

Future Fifty

30

Nov

Think Global Awards

30

Nov

Family Business of the Year Awards

30

Nov

FT 1000

~02

Dec

Asian Business Awards

MD

SME National Business Awards

10

Dec

Harvard Business Council International Awards

~15

Dec

The Amazon Scale Up Awards

15

Dec

Ostar International Award

17

Dec

National Association Awards

Ranking

Fortune World's Most Admired Companies
Business Leaders




~01

Nov

Women's Business Club Maximise Awards

Ongoing

European CEO Awards

19

Nov

National Business Women's Awards

20

Nov

Ragan's Top Women in Communications Awards

20

Nov

Edison Achievement Award

27

Nov

The Non-Executive Director NED Awards

27

Nov

The Times Top 50 Employers for Women (BITC)

MD

Leadership Excellence Awards

Ongoing

Business Worldwide CEO Awards

15

Dec

Enterprising Women of the Year Awards

Ongoing

Shell LiveWIRE Young Entrepreneur of the Year Award

31

Dec

CEO Today Business Women of the Year Awards
Construction & Architecture




01

Nov

The Pritzker Architecture Prize

05

Nov

International Interior Design IID Awards

09

Nov

The Royal Academy of Engineering Major Projects Award

09

Nov

Royal Academy of Engineering Awards

10

Nov

ArchFrame Design Awards

12

Nov

National Building and Construction Awards

15

Nov

The Outstanding Building of the Year (TOBY) International Awards

16

Nov

RIBAJ MacEwen Award

20

Nov

BREEAM Awards

24

Nov

National Fenestration Awards

27

Nov

Architects Journal W Award

MD

WA Awards (World Architecture)

01

Dec

The International Architecture Awards

04

Dec

The AJ Retrofit Awards

05

Dec

Architectural Review AR Future Project Awards

10

Dec

Architect of the Year Awards

11

Dec

The Architizer A+ Firm Awards

15

Dec

The APLD International Landscape Design Awards

Ongoing

Transparent Construction Awards

15

Dec

SIT Furniture Design Award

18

Dec

Pro Landscaper Business Awards

Biennial

RIBA International Prize
Corporate Social Responsibility




~03

Nov

Good Lobby Awards

06

Nov

The edie Sustainability Leaders Awards

Ongoing

Global Healthy Workplace Certification

13

Nov

PR News CSR Awards

13

Nov

World's Most Ethical Companies

30

Nov

Rushlight Awards

03

Dec

Communitas Awards

09

Dec

Energy Globe Awards

18

Dec

The Global Innovation Award
Customer Contact




Ongoing

Gold Standard for Customer Services

Ongoing

Customer Service Excellence

31

Dec

NorthFace ScoreBoard Award
Design & Innovation




10

Nov

The Spark Design and Architecture Awards

20

Nov

Edison Awards

28

Nov

BIG Innovation Awards

30

Nov

Green Product Award

30

Nov

Green Concept Award

30

Nov

Green Product Award

01

Dec

World Brand Design Awards

~11

Dec

Mixology Awards North

~16

Dec

JEC World Innovation Awards

21

Dec

London International Creative Competition
Education




02

Nov

Music & Drama Education Awards

10

Nov

International Education Awards

27

Nov

Bett Awards

MD

ECU Athena SWAN awards

30

Nov

Les Trophées des campus responsables (French Speaking Green Gown Awards)

12

Dec

GESS Education Awards

20

Dec

The WISE Awards
Energy & Utilities




02

Nov

World Finance Oil and Gas Awards

06

Nov

Street Works UK Awards

30

Nov

Rushlight Awards

30

Nov

Mining Magazine Awards

~06

Dec

Mining Journal Outstanding Achievement Awards

~08

Dec

The Network Awards

11

Dec

Water Industry Awards
Financial Services




N/A

Private Equity Exchange & Awards

01

Nov

Best Trade Finance & Supply Chain Finance Awards (Global Finance)

12

Nov

TradingTech Insight Awards Europe

N/A

Moneyfacts Consumer Awards

13

Nov

BAI Global Banking Innovation Awards

20

Nov

Business Moneyfacts Awards

27

Nov

PFI Awards

30

Nov

Islamic Finance News World Islamic Fintech Awards

30

Nov

The Islamic Retail Banking Awards

01

Dec

Treasury & Cash Management Awards (Global Finance)

Ranking

Savings Champion Awards

N/A

InvestmentEurope Fund Manager of the Year

Ranking

RiskTech100

MD

Consumer Credit Awards

~08

Dec

InvestHK UK Fintech Awards

Ongoing

Crypto Awards

11

Dec

HFM European Services Awards

Ranking

Credit 500

18

Dec

A-Team Innovation Awards

~19

Dec

Islamic Finance News Deals of the Year

31

Dec

International Financing Review IFR Awards

~31

Dec

Islamic Finance News Best Banks

31

Dec

International Banker Awards

31

Dec

International Banker Wealth Management Awards
Health & Social Care




~01

Nov

The British Pest Management Awards

03

Nov

RCM Awards

06

Nov

Health Business Awards

Ongoing

Global Healthy Workplace Certification

16

Nov

The Protein Society Awards

19

Nov

PM Society Awards (Pharmaceutical Marketing Society)

30

Nov

Home Care Awards

02

Dec

RCP Excellence in Patient Care Awards

11

Dec

OTC Marketing Awards

11

Dec

The HSJ Value Awards

31

Dec

Pinders Healthcare Design Awards

31

Dec

CRO Leadership Awards
Hospitality Sport & Leisure




02

Nov

The BII National Innovation in Training Awards (NITAs)

~05

Nov

Restaurant Marketer & Innovator Awards

N/A

Class Bar Awards

15

Nov

Best Bar None Awards

Ongoing

A Greener Festival Award

~22

Nov

The British Wedding Awards

Ongoing

World Boutique Hotel Awards

27

Nov

Top 50 Gastropub Awards

Ongoing

International Dining Awards

Ongoing

International Spa Awards

30

Nov

The Sports Technology Awards

~01

Dec

The Pub Awards

~18

Dec

The International Gaming Awards

Ongoing

Institute of Hospitality Accreditation

~30

Dec

International Hospitality Awards
HR & Training




06

Nov

HR Brilliance Awards

06

Nov

Internal Communications Brilliance Awards

Ongoing

Global Healthy Workplace Certification

06

Nov

Learning Elite Award

13

Nov

ATD BEST Awards

Ongoing

Inclusive Top 50 Employers

Ongoing

Workplace Wellbeing Index

15

Nov

Great Place to Work

20

Nov

Learning Excellence Awards

27

Nov

Workingmums.co.uk Top Employer Awards

Ongoing

Top Employer Institute Certification Programme

Ongoing

Diversity Champion Award and International Inclusion Award

04

Dec

Sword of Honour

04

Dec

Globe of Honour

MD

The RoSPA Health and Safety Awards

N/A

Incentive Magazine Motivation Masters Awards

11

Dec

Ragan's Workplace Wellness Awards

~12

Dec

British Ex-Forces in Business Awards

~14

Dec

REBA Employee Wellbeing Awards

18

Dec

Best Places to Work (Business Intelligence Group)

18

Dec

AAC Apprenticeship Awards

Ongoing

BITC Diversity Intelligence
IT & Telecommunications




01

Nov

The Media Excellence Awards

02

Nov

Eurostar Testing Excellence Awards

06

Nov

The Cloud Awards

13

Nov

Big Data - Tech Ascension Awards

19

Nov

BAFTA British Academy Games Awards

01

Dec

The Steam Awards

04

Dec

PC Retail Awards (PCR)

Ongoing

Awwwards

04

Dec

FICO Decisions Awards

07

Dec

CIO Hall of Fame

11

Dec

DevOps - Tech Ascension Awards

~11

Dec

The Microsoft Advertising Regional Partner Awards

~16

Dec

DigitalAgenda Impact Awards

18

Dec

Info Securitys PG's Global Excellence Awards

~20

Dec

The GSMA Global Mobile Glomo Awards

Ongoing

CSS Design Awards

22

Dec

VEGA Digital Awards

MD

Cybersecurity Excellence Awards

Ongoing

Best Mobile App Awards
Journalism Publishing & Media




30

Nov

CMI Management Book of the Year

03

Dec

Cynopsis Best of the Best Awards & Rising Star Awards

04

Dec

The Broadcast Awards

04

Dec

MediaPost Creative Media Awards
Legal Services




13

Nov

LexisNexis Legal Awards

N/A

The ACQ Law Awards
Marketing PR Events & Advertising




06

Nov

Transform Awards Europe

06

Nov

Marketing and PR Brilliance Awards

06

Nov

Internal Communications Brilliance Awards

06

Nov

Transform Awards Europe

N/A

MediaPost Agency of the Year

20

Nov

Digiday Future Leader Awards

30

Nov

MarCom Awards

01

Dec

HSMAI Adrian Awards

03

Dec

Campaign Agency of the Year UK

03

Dec

Campaign Agency of the Year EMEA

04

Dec

Summit Emerging Media Awards

04

Dec

Horizon Interactive Awards

~08

Dec

PR Daily's Video & Visual Awards

~08

Dec

The Videonet Connected TV Awards

11

Dec

Ragan & PR Daily's Communicators of the Year Awards

11

Dec

Social Shake-Up Social Media Awards

22

Dec

VEGA Digital Awards

31

Dec

OBIE Awards

31

Dec

Prestigious Star Awards
Planning & Property




11

Nov

National Housing Maintenance Forum NHMF Awards

27

Nov

BCO Awards (British Council for Offices)

MD

Society of Garden Designers SGD Awards

14

Dec

The RTPI Awards for Planning Excellence

Ongoing

The ESTAS Estate and Letting Agent Awards
Products & Manufacturing




MD

Materials Research Society MRS Annual Awards

~12

Dec

International Awards for Powered Access IAPAs

20

Dec

European Office Products Awards (EOPA)
Public Sector




20

Dec

iNetwork Innovation Awards
Retail & Consumer Goods




01

Nov

GQ Food and Drink Awards

02

Nov

The Drinks Business Green Awards

04

Nov

British Fashion Awards

04

Nov

Deliveroo Restaurant Awards

06

Nov

Made For Mums Awards

06

Nov

The Beauty Shortlist

20

Nov

The Glossy Awards Europe

27

Nov

Toy Industry Awards

27

Nov

The Giftware Association Gift of the Year

27

Nov

People's Choice Drinks Awards

~29

Nov

The Great British Market Awards

04

Dec

The Publican Awards

04

Dec

ISPO Awards

04

Dec

Drapers Sustainable Fashion Awards

Ongoing

CiWF Good Farm Animal Welfare Awards

~06

Dec

The Housewares Innovation Awards

09

Dec

Fragrance Foundation Jasmine Awards

~11

Dec

Chef's Choice Awards

~16

Dec

The British Craft Awards

N/A

The Takeaway Innovation Awards

31

Dec

Farm Shop & Deli Awards

31

Dec

Land and Soil Management Awards
Third Sector




18

Dec

Amazing Women Awards
Transport & Logistics




Ongoing

Global Fleet Champions Awards

MD

RoSPA Fleet Safety Awards

~20

Dec

British Coach Tourism Awards
Travel & Tourism




14

Nov

Gay Travel Awards

Ongoing

World Luxury Hotel Awards

02

Dec

Meetings & Incentive Travel Awards (M&IT Awards)

~08

Dec

Tomorrow's Travel Marketing Leader Award

10

Dec

Travel and Hospitality Awards

N/A

UNWTO Awards

N/A

Global Traveler Awards

31

Dec

Safe & Sustainable Tourism Awards