Upcoming award deadlines (in the next two months)
Upcoming award deadlines (in the next two months)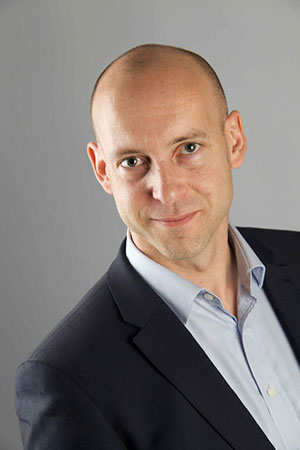 MD & Founder, Boost Awards
Award deadlines coming up (scroll down below for all awards organised by industry) 
Happy New Year – here is hoping 2019 will be an award-winning one for you! This time of year means many big schemes open their doors for entry. A lot of great CSR Awards like The Global Good Awards and The BITC Responsible Business Awards are open, while some important HR Awards are just creeping onto the horizon like The Princess Royal Training Awards and The HR Excellence Awards. Another credible scheme open for entry is The UK Employee Experience Awards, and we are pleased to see a new award in the shape of The B2B Marketing 2019 Martech Awards. For now though, my focus will be on two big themes:
IT awards
There are some very big awards in the IT industry coming up, mentioned below, but for greater detail can I suggest checking out our colleague Emma's recent article on the best International IT Awards to enter.
First up we have The Cybersecurity Excellence Awards. These international awards have a deadline of 31st Jan and have six categories for cybersecurity companies, a whopping 47 cybersecurity product/service categories and seven cybersecurity professional categories for individuals. 
Now in their 11th year, The European IT & Software Excellence Awards are all about software development, IT and Telecoms solutions provision. As the name suggests, they welcome entries from across Europe, but are mostly UK-focused. They tend to attract the smaller providers, but last year Microsoft and BNP Paribas picked up awards, proving the big brands are welcome too. Deadline here is 25th January 2019. 
Hosted by The Corporate IT Forum since 2004, The Real IT Awards (RITAs) are aimed at UK IT teams within bigger companies. These well-established awards focus on teamwork and projects. The deadline for entering is 28th January, and they comprise six 'Team of the Year' categories, nine Project categories, five Innovation categories and one 'Special Achievement' award.
UK-based 'The Techies' by Techworld have grown in popularity from their early days, and seemed popular last year, but this year they are yet to open for entries. The deadline will probably be early Feb. Categories include Best Use of AI for Enterprise, Best Place to Work in Tech and Best Use of DevOps. 
Pensions awards 
In order to enter The UK Pensions Awards you will need to have registered by 14th December, while the actual submission deadline is 21st January 2019. They include categories for individuals, consultancies, advisers, pension providers, fund managers and innovations. Big winners here include the 'Third-Party Administrator of the Year' award. 
The Money Marketing Awards are organised in the UK by Money Marketing magazine and are officially just about intermediaries, including mortgages, protection and wealth management, but they have a very strong emphasis on pensions. Despite the name, they are not about marketing. Deadline 18th January. 
The European Pensions Awards have a deadline of 22nd February. The categories here focus on funds, fund managers and fund management companies – basically awards for the people that make your money grow.
Next up is another UK-only scheme The FT Pension and Investment Provider (PIPA) Awards, this time with a deadline of 23rd February. Here the categories are very different, focusing on schemes and service providers. The most interesting categories include: Employee benefits consultant – Multi-employer DC provider – Third party administrator – Communication specialist. 
The Employee Benefits Awards are Boost's most popular awards of the year – we have a long history of winning these for our clients. The official extended deadline is 14th January. Categories include 'Best Financial Wellbeing Strategy', 'Best Employee Share Schemes' and 'Benefits Team of the Year'. 
The Corporate Adviser Awards were previously a pre-Christmas scheme, but have moved their two deadlines significantly to early in the year. You have until 1st February for the Adviser and Health and Wellbeing categories, and 29th March for Provider categories.
Hopefully those award highlights have suitably whetted your appetite – I wish you the best of luck during the winter awards season. Below you will find all the awards in the next two months organised by industry sector. Remember, do please contact Boost if you need a helping hand entering any of these – our in-house team of experienced award writers have won over 1,100 awards and can increase your chances of a win significantly.
You can also sign up for our email deadline reminder service, so that the next two months of deadlines arrive in your inbox – completely free of charge. Handy, I think you will agree!  
Happy New Year from everyone at Boost! 
Business




11

Jan

PLC Awards

MD

FSB Celebrating Small Business Awards

MD

Le Fonti Global Awards

30

Jan

International Business Excellence Awards

MD

EFQM Global Excellence Awards

31

Jan

The Productivity Awards

02

Feb

Profit Track 100

08

Feb

CIR Business Continuity Awards

08

Feb

bfa HSBC Franchise of the Year Awards

MD

Startup Europe Awards

~15

Feb

European Business Awards

~15

Feb

The European Silver Economy Awards

~23

Feb

European Families in Business Awards

~24

Feb

The APS Professional Sales Awards

~28

Feb

ActionCoach Business Excellence Awards

~28

Feb

Deaf Business Awards
Business Leaders




18

Jan

Women in Credit Awards

25

Jan

Women in Technology and Data Awards

MD

Institute of Directors (IoD) Director of the Year National Awards

01

Feb

For Women in Science UK & Ireland Awards

08

Feb

Asian Women of Achievement Awards

~08

Feb

The National Mumandworking Awards

~09

Feb

Cynopsis Media Top Women in Digital

N/A

FT ArcelorMittal Boldness in Business Awards

~26

Feb

EY Entrepreneur of the Year

28

Feb

UK Business Leader Awards
Construction & Architecture




10

Jan

National Building Awards

11

Jan

Ground Engineering GE Awards

18

Jan

Architects Journal Small Projects Awards

24

Jan

The Planning Awards

25

Jan

Construction News Awards

25

Jan

The European Women in Construction & Engineering WICE Awards

25

Jan

BD Architect of the Year Awards

26

Jan

UK Roofing Awards

31

Jan

Society of Experiential Graphic Design (SEGD) Global Design Awards

MD

Royal Academy of Engineering Awards

31

Jan

National Federation of Builders NFB Awards

~02

Feb

AJ100 Awards

MD

Constructing Excellence Awards

~06

Feb

SEED Awards for Excellence in Public Interest Design

~14

Feb

The Civic Voice Design Awards

~16

Feb

The Housebuilder Product Awards

21

Feb

RIBA Awards

~23

Feb

National Federation of Demolition Contractors NFDC Awards

~27

Feb

RIBA Stirling Prize

~28

Feb

Housing Design Awards

28

Feb

The A' Building Materials, Construction Components, Structures & Systems Design Award
Corporate Social Responsibility




04

Jan

Cynopsis Social Good Awards

21

Jan

CIEEM Awards

25

Jan

Better Society Awards

29

Jan

Business Charity Awards

01

Feb

Recruitment Industry Disability Initiative RIDI Awards

08

Feb

The Responsible Business Awards (BITC)

~08

Feb

UNHCR's Nansen Refugee Award

14

Feb

NatWest SE100 Index and Social Business Awards

16

Feb

National Recycling Awards
Customer Contact




10

Jan

Stevie Awards for Sales & Customer Service

15

Jan

ContactCentreWorld Top Ranking Performers Awards

18

Jan

The VA Awards (Virtual Assistants)

31

Jan

ICMI Global Contact Center Awards

08

Feb

UK Customer Service Excellence Awards (Insurance and Broker)

22

Feb

UK National Contact Centre Awards
Design & Innovation




18

Jan

Lighting Design Awards

18

Jan

National Technology Awards

18

Jan

Green Product Award

01

Feb

Red Dot Award Product Design

15

Feb

The Dieline Awards

~23

Feb

International Design for All Foundation Good Practices Awards

28

Feb

The A' International Interface and Interaction Design Awards

28

Feb

The A' Scientific Instruments, Medical Devices and Research Equipment Design Awards

28

Feb

European Product Design Awards

28

Feb

The A' Luxury Design Awards

28

Feb

The A' Design Award
Education




08

Jan

ESRC Celebrating Impact Awards

11

Jan

The Learning on Screen Awards

15

Jan

The WISE Awards

MD

BELMAS Awards

12

Feb

Festival of Learning Awards

~14

Feb

THE (Times Higher Education) Leadership and Management Awards (THELMAs)

15

Feb

The NUS International Students Awards

15

Feb

The Guardian University Awards

~23

Feb

College & University Business Officers CUBO Awards

~28

Feb

Language Industry Awards

Ranking

Whatuni Student Choice Awards
Energy & Utilities




04

Jan

ASCP Safety & Compliance Awards

15

Jan

European Energy Service Awards

18

Jan

Water Industry Achievement Awards

31

Jan

IOM3 Awards (Institute of Materials Minerals & Mining)

31

Jan

E&P Special Meritorious Awards for Engineering Innovation

31

Jan

Global Water Awards

~15

Feb

Society of Petroleum Engineers Awards

19

Feb

The Global Energy Prize

~23

Feb

The EU Sustainable Energy Awards

~28

Feb

Heating Installer Awards
Financial Services




15

Jan

World's Best Investment Banks and Derivatives Providers Awards (Global Finance)

16

Jan

Global Trade Review (GTR) Best Deals and Leaders in Trade Awards

18

Jan

Money Marketing Awards

18

Jan

Women in Credit Awards

18

Jan

The Financial Services Forum Product & Service Innovation Awards

MD

The UK Pensions Awards

25

Jan

The FTF News Technology Innovation Awards

25

Jan

Card Not Present CNP Awards

25

Jan

The Mortgage Awards from MoneyAge

01

Feb

Corporate Adviser Awards

01

Feb

World's Best Bank Awards (Global Finance)

~02

Feb

Best of FinXTech Awards

~02

Feb

EMEA Corporate Development Awards

MD

British Private Equity and Venture Capital Association (BVCA) Management Team Awards

~05

Feb

M&A Atlas Awards

~06

Feb

The Investors Choice Hedge Fund Awards

~06

Feb

CPA Practice Advisor Readers' Choice Awards

08

Feb

The Private Equity Awards

~09

Feb

M & A Mid-Market Awards

15

Feb

Moneyfacts Awards

15

Feb

Credit Awards

15

Feb

The Claims Awards (Insurance Post)

~16

Feb

World's Best Islamic Financial Institutions (Global Finance)

~19

Feb

The Portfolio Institutional Awards

22

Feb

European Pensions Awards

22

Feb

The Taxation Awards

22

Feb

The Banker (FT) Deals of the Year Awards

~23

Feb

FT Pension and Investment Provider (PIPA) Awards

~23

Feb

TXF Perfect 10 Deals of the Year Awards

~23

Feb

Sell-Side Technology Awards

~23

Feb

InvestHK UK Fintech Awards

~25

Feb

BPP Apprentice of the Year Awards

27

Feb

Women in Banking and Finance Awards for Achievement

N/A

The Trade Finance Awards
Health & Social Care




11

Jan

The HSJ Value in Healthcare Awards

14

Jan

Advancing Healthcare Awards

14

Jan

Optician Awards

15

Jan

The Eppendorf Award for Young European Investigators

18

Jan

Clinical and Research Excellence Awards CARE Awards

18

Jan

BMJ Improving Health Awards

21

Jan

Pharmaceutical Field PF Awards

25

Jan

Petplan Veterinary Awards

25

Jan

The HealthInvestor Awards

31

Jan

PharmaTimes International Clinical Researcher of the Year

31

Jan

Care Home Awards

01

Feb

The RCNi Nurse Awards

01

Feb

National Association of Care Catering (NACC) Care Chef of the Year

04

Feb

The Lasker Awards

05

Feb

Patient Safety Awards

11

Feb

IMTJ Medical Travel Awards

~12

Feb

Chief Scientific Officer Awards

~15

Feb

Edith Cavell Leadership Award (Nursing)

15

Feb

AXA PPP Health Tech & You Awards

20

Feb

HPMA Excellence Awards

~20

Feb

AHCP National Awards (Association of Healthcare Cleaning Professionals)

Ranking

Top 20 Care Home Awards
Hospitality Sport & Leisure




18

Jan

Exhibition News Awards

31

Jan

The Serviced Apartment Awards

14

Feb

Cost Sector Catering CSC Awards

~15

Feb

The World's 50 Best Restaurants

15

Feb

The Caterer Best Places to Work in Hospitality

22

Feb

The Cateys (The Caterer)

~22

Feb

BEDSA British Ethnic Diversity Sports Awards

~26

Feb

Acorn Awards

28

Feb

Gambling Compliance Global Regulatory Awards
HR & Training




07

Jan

PPMA Excellence in People Management Awards

11

Jan

The HR Distinction Awards

14

Jan

Employee Benefits Awards

18

Jan

The Recruiter Awards

18

Jan

The GEO Awards

25

Jan

TARGETjobs National Graduate Recruitment Awards

25

Jan

International Safety Awards (British Safety Council)

25

Jan

The Digiday WorkLife Awards Europe

31

Jan

BSIF Safety Awards

31

Jan

The Safety & Health Excellence Awards

MD

The RoSPA Health and Safety Awards

01

Feb

Corporate Adviser Awards

01

Feb

Conscious Employer Awards

01

Feb

Recruitment Industry Disability Initiative RIDI Awards

15

Feb

UK Employee Experience Awards

~20

Feb

City and Guilds Medals for Excellence

20

Feb

HPMA Excellence Awards

28

Feb

The LEAD Awards
IT & Telecommunications




04

Jan

Info Securitys PG's Global Excellence Awards

07

Jan

The IHS Markit Innovation Awards

10

Jan

The Drum Search Awards

11

Jan

DevOps Excellence Awards

15

Jan

Interactive Media Awards (IMA)

MD

EMEA Inavation Awards

24

Jan

SC Magazine Awards Europe

24

Jan

SC Awards Europe

25

Jan

The European IT and Software Excellence Awards

25

Jan

The ISPA Awards (Internet Service Provider Association)

25

Jan

Artificial Intelligence Excellence Awards

28

Jan

Real IT Awards (RITA)

31

Jan

Mobile News Awards

MD

Cybersecurity Excellence Awards

01

Feb

Tech5 Awards

04

Feb

CIO 100 Awards

04

Feb

CIO Hall of Fame

~07

Feb

The Techies by Techworld

08

Feb

SAP Innovation Awards

08

Feb

SIIA CODiE Awards

08

Feb

VR Expo Awards

~09

Feb

Professional Service Management Awards

N/A

Satellite Awards

~09

Feb

RSA Conference Innovation Sandbox Contest

~09

Feb

The ITSM Industry Awards (IT Service Management)

~11

Feb

NFC Innovation Awards

15

Feb

IT World Awards

~15

Feb

VMware Global Partner Innovation Awards

~15

Feb

IoT Global Awards

~18

Feb

The Network Computing Awards

~19

Feb

Future Stars of Tech

22

Feb

UK Cloud Awards

~27

Feb

Global Telecoms Business (GTB) Innovation Awards

28

Feb

The A' Website and Web Design Awards

~28

Feb

Bingoport Players Choice Awards

~28

Feb

Innovation & Entrepreneurship International Competition IEIC
Journalism Publishing & Media




11

Jan

EFIA Annual Print Awards

11

Jan

National Press Awards

MD

Headlinemoney Awards

25

Jan

FESPA Print Awards

25

Jan

Cynopsis Sports Media Awards

25

Jan

The PPA New Talent Awards 30 Under 30

30

Jan

Dart Awards for Excellence in Coverage of Trauma

31

Jan

Society for Environmental Graphic Design SEGD Global Design Awards

01

Feb

The Newsawards

~01

Feb

Willis Towers Watson Media Awards

13

Feb

British Media Awards

14

Feb

One World Media Awards

~25

Feb

IPG Independent Publishing Awards

26

Feb

European Digital Media Awards

28

Feb

The Games Media Brit List
Legal Services




06

Jan

National Paralegal Awards

~05

Feb

The Legal Support Awards

MD

The Legal 500 Awards UK

15

Feb

The Lawyer Awards

~17

Feb

Doctors Chambers Modern Claims Awards
Marketing PR Events & Advertising




04

Jan

British Arrows Awards

08

Jan

Ad Age A-List and Creativity Awards

09

Jan

IABC Gold Quill Awards (for Business Communication)

09

Jan

The Global Effie Awards

10

Jan

PromaxBDA Europe Awards

11

Jan

PRmoment Awards

11

Jan

UK Biddable Media Awards

14

Jan

Internationalist Awards for Innovation in Media

14

Jan

The TicketingBusiness Awards

15

Jan

Campaign Media Awards

17

Jan

AVA Digital Awards

17

Jan

PRWeek Global Awards

18

Jan

The Event Production Awards (EPAs)

22

Jan

UK Sponsorship Awards

24

Jan

The Awards Awards

25

Jan

Digiday Future Leader Awards

25

Jan

The Creative Circle Awards

28

Jan

SABRE Awards EMEA

30

Jan

The International Andy Awards

31

Jan

The Internet Advertising (IAC) Competition Awards

31

Jan

Festival of Media Global Awards

31

Jan

New York Festivals World's Best Advertising Awards

31

Jan

The One Show

31

Jan

MEMCOM Awards

31

Jan

ADC Annual Awards

31

Jan

Internal Communications and Engagement Awards

01

Feb

Performance Marketing Awards

01

Feb

The IPM Awards (Institute of Promotional Marketing)

01

Feb

The Communicator Awards

01

Feb

Creativepool Annual Awards

MD

European Enterprise Promotion Awards

07

Feb

The Drum Digital Trading Awards

07

Feb

World Media Awards

~09

Feb

The 4 As Partner Awards

~13

Feb

ARF David Ogilvy Awards

~14

Feb

The Drum RAR Awards

14

Feb

The Loyalty Awards

15

Feb

The Marketing Society Brave Awards

15

Feb

The Connected Consumer Awards (The Connies)

~16

Feb

International Digital Emmy Award

~16

Feb

IAB Europe Research Awards

~19

Feb

Fresh Awards

20

Feb

The Drum Roses Awards

~20

Feb

PRWeek Best Place to Work

21

Feb

The Conference Awards

21

Feb

The Revo Purple Apple Marketing Awards

22

Feb

Digiday Media Awards Europe

22

Feb

European Design Awards (EDAwards)

22

Feb

The Digiday Awards Europe

22

Feb

Digiday Content Marketing Awards

~23

Feb

Bulldog PR Awards

~24

Feb

MediaPost's Digital Out-of-Home OOH Awards

~26

Feb

Public Relations and Marketing Excellence Awards

28

Feb

The A' Advertising, Marketing and Communication Design Award
Planning & Property




09

Jan

The Property Awards

10

Jan

First Time Buyer Readers' Awards

12

Jan

Local Land Charges Awards for Excellence

25

Jan

RICS Awards (separated into Regions)

12

Feb

The RESI Awards

15

Feb

European Rental Awards

~23

Feb

Housing Heroes Awards

24

Feb

BSIA British Security Awards
Products & Manufacturing




18

Jan

The Pump Industry Awards

08

Feb

Motion Control Industry Awards

15

Feb

Electronics Weekly BrightSparks Awards
Public Sector




11

Jan

iESE Public Sector Transformation Awards

18

Jan

Engaged Cities Awards

31

Jan

Public Sector Paperless Awards

31

Jan

Green Flag Award

01

Feb

The MJ Local Government Achievement Awards

~06

Feb

The Sunday Times Best Not-For-Profit Organisations to Work For

11

Feb

The Education Resources Awards (ERAs)

15

Feb

The Youth Sport Trust Awards

28

Feb

The A' Governance and Public Services Design Award
Retail & Consumer Goods




03

Jan

International Craft Awards

11

Jan

Drapers Digital Awards

14

Jan

The Revo Opal Awards

15

Jan

Seafood Excellence Global Awards

18

Jan

The World Retail Awards

18

Jan

The Fragrance Foundation Awards

22

Jan

The British Kebab Awards

23

Jan

The Sommelier Wine Awards (SWA)

31

Jan

SIBA Business Awards

31

Jan

Creative Retail Awards

31

Jan

The Greats Gift Retailer Awards

31

Jan

The Academy of Chocolate Awards

01

Feb

Drapers Footwear Awards

01

Feb

World Food Innovation Awards

01

Feb

The Craft Business Awards

MD

Grocer Own Label Accreditation and Awards

~05

Feb

The Asian Restaurant Awards

08

Feb

The Bookseller British Book Industry Awards

08

Feb

The Delivery Excellence Awards

N/A

Great Taste Awards

15

Feb

Magneto Imagine Excellence Awards

~16

Feb

British Pie Awards

19

Feb

International Association for Food Protection IAFP Awards

N/A

Retailers' Retailer of the Year

26

Feb

The Grocer New Product Awards

28

Feb

Food and Drink Federation FDF Awards

28

Feb

The A' Footwear, Shoes and Boots Design Award

~28

Feb

Scratch Stars Awards (UK Nail Industry)

28

Feb

Horticulture Week Business Awards

~28

Feb

BBC Food and Farming Awards

~29

Feb

James and James eCommerce Awards
Supply Chain




~10

Feb

Resilient Supply Chain Awards
Third Sector




16

Jan

DoGooder Video Awards

21

Jan

The Sheila McKechnie Foundation National Campaigner Awards

22

Feb

The Charity Awards
Transport & Logistics




11

Jan

The FTA Van Excellence Honours

25

Jan

UK Coach Awards

30

Jan

The Auto Industry Excellence Awards

MD

RoSPA Fleet Safety Awards

~02

Feb

The FTA Multimodal Awards

N/A

Skytrax World Airport Awards

11

Feb

FTA Everywoman in Transport and Logistics Awards

14

Feb

Women in Rail Awards

~16

Feb

Airfinance Journal Deals of the Year Awards

28

Feb

The A' Vehicle, Mobility and Transportation Design Award

28

Feb

Motor Transport Awards
Travel & Tourism




25

Jan

UK Group Travel Awards

01

Feb

Museums + Heritage Awards for Excellence

02

Feb

Tomorrow's Travel Marketing Leader Award

~05

Feb

VisitEngland Awards for Excellence

~06

Feb

The FlyerTalk Awards