Upcoming award deadlines (in the next two months)
Upcoming award deadlines (in the next two months)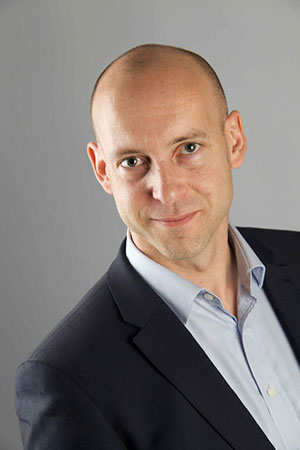 MD & Founder, Boost Awards
Award deadlines coming up (scroll down below text for a list of awards organised by industry) 
Welcome to my latest award deadline update. As you are all experiencing, the world has completed changed in the last few weeks. Most importantly, I hope that you and your families are staying safe and healthy. The work that our front line key workers and the NHS staff are putting in to support us all is beyond words. It is also interesting to see how many businesses are adapting to the new challenges faced.
In terms of the awards industry, we have a carried out some research into how awards organisers are planning to respond (a summary of our survey findings can be found here) and the overall message here is the vast majority of schemes are postponing their events but not cancelling, so it is business as usual. A small handful of ceremonies have switched to online events (less than 10%) and the number of schemes that have cancelled entirely is thankfully less than 3%. We are finding that, in the face of adversity, we are getting a lot of companies contacting us and placing even more importance on awards, many with the same message that 'this award would be a way of paying something back to our people.' So with this in mind, it is on to my recommendations for awards to consider in April and May and beyond.      
It is often the case that some industries see their awards bunch together. For example, financial services in autumn, IT and technology over the new year, while the construction industry prefers the first few months of the year.
Well, with this in mind, it is fair to say that this time of the year is very much HR awards season, as well as there being some significant training awards deadlines. But it's not all about HR, there are plenty of other great awards schemes approaching in customer contact, marketing and technology, and some of the big general business awards like The National Business Awards are now open so definitely worth including in your planning.
As ever, contact our team here at Boost if you need help with your entries or guidance on which awards to enter. But please bear in mind that we work on a first-come-first-served basis – and our capacity is filling up fast, so don't leave it until the last minute. Okay let's get started…
HR awards and training awards
I wanted to share a quick summary here, but for more information please check out our more detailed guides – 'Which are the best HR awards to enter?' or 'Which training awards should I enter?'
The HR Excellence Awards (HR Magazine): These UK awards did have a March deadline, but as with many organisers timelines have been shifted, with a new deadline 30th June and the prestigious event moved to 29th October. One of the most popular schemes with our clients, they feature all the usual HR categories that you might expect, but also some more quirky ones like: Best CSR strategy and the Best Transformation Strategy Award. 
Another of the highest profile awards in the UK HR awards calendar, The HR Distinction Awards, currently display a 14th May deadline – so plenty of opportunity to re-purpose your entry for both schemes.
The Princess Royal Training Awards: These prestigious UK awards recognise good, solid, well-evaluated training – both in terms of the company-wide strategy, and one particular headline case study. It is a robust process with a huge entry form, three supporting documents and a lengthy site visit; BUT the reward at the end is royal recognition. The scheme attracts big brands, is extremely credible, and – being a multi-winner scheme – winnable, too. Very worthwhile if you put in the investment of time. While the publicised deadline was 29th March, we have spoken with the organisers and they will still accept entries in the coming weeks.
The Brandon Hall Excellence in Human Capital Management Program: These are US-based but open for international entry. A decent sized application form, but with loads of awards up for grabs. They have a deadline of 17th April. These awards are great in terms of having ninety categories covering every aspect of learning and development, leadership development and talent acquisition. We are a seeing a big increase in large companies entering this year.  
The deadline for this year's CIPD People Management Awards is 30th April, but as with many of the more prominent awards, they offer a significant discount if you enter before the early bird deadline of 9th April, so well worth starting your entry soon.
Business awards
For a well-run, credible and well-established general business award to enter, you need look no further than The UK Business Awards. Run by Awards International, they feature some fantastic categories, for example: Best
Place to Work, Wellbeing at Work, Innovation of the Year and Best New Business. The submission deadline has been moved to 9th April so you will need to be quick.

As already mentioned, the prestigious National Business Awards are now open. You can save £100 on your entry before 24th April or wait until the final deadline 5th June. 
The Institute of Directors (IOD) Director of the Year Awards are now open for entries. The deadlines for these highly credible awards do vary by region, the majority fall in March and April, so you will need to check your area. Winners of regional events then go on to be up against other regional winners at the national event usually held in October.   
Customer contact awards
For a more comprehensive overview, please read our guide, Which are the best customer service awards to enter?
The UK Digital Experience Awards are pretty unique, in that they are the only awards that are focused squarely on customer experience in the digital space. They attract lots of big name companies keen to promote their online consumer offerings. Lots of great categories such as Best App, Best Website, Best Marketing Campaign and Best Online User Experience. You will need to get your entries in before 3rd April, although considering the circumstances I would imagine an extension could be given. 
Comms, Tech and IT awards
The CRN Sales & Marketing Awards are UK-only awards, but with a deadline of 8th April. They are aimed at the wider tech marketplace – all the way up and down the supply chain with similar sounding categories for distributors, vendor, resellers and best channel marketing/PR Agency. The Comms Business Awards are also open until 3rd April, and feature the usual categories you might expect for vendors, resellers and providers, but a few interesting new ones like Diversity in the Workplace and Women in Channel. Their event has been moved from June to 23rd October. The IT World Awards are another option. They feature a common format for US-based awards in that there are hundreds of categories to choose from, but remain both credible and winnable if you are looking for global recognition. The regular deadline is 10th April but there is a last chance deadline (with a fee) enabling entries until 8th May.     
Marketing awards
The Hermes Creative Awards, so-named after the ancient Greek messenger, are a US-based scheme open to international entry. They honour the messengers of traditional and emerging media, and are also both credible and winnable. Featuring over 200 categories, there is sure to be something suitable for you or your team to enter (16th April).  
If you are seeking global recognition, do consider The Muse Creative Awards, which aim to recognise all those pushing the creative boundaries. They feature a huge number of categories, covering everything from advertising to events, social media to content marketing. They are still accepting entries, so definitely a good choice if you are after international recognition. Also worth noting that they run a sister programme in the form of The Muse Design Awards which follow a similar format.
The Marketing Week Masters Awards: These UK awards have undergone a number of name changes over the years, but remain very credible amongst agencies in particular. Deadline here is 3rd April, with categories falling into four camps: Sector Masters, Channel Masters, Special Masters and Nominated Masters. They hold a prestigious event in London usually at the start of October. 
Finally, another pair of sister schemes to consider are the NYX Marcom Awards and NYX Video Awards – global creative awards recognising the world's best marketing, communications and video concepts. The entry deadline for both is 7th May. 
Hopefully these highlights have provided some insights to help you plan which awards to enter. Below you will find all the awards with deadlines occurring within the next two months, organised by industry sector. Remember, do please contact Boost if you need a helping hand entering any of these – our in-house team of experienced award writers have won over 1,300 awards and can increase your chances of a win significantly.
You can also sign up for our email deadline reminder service, so that the next two months of deadlines arrive in your inbox – completely free of charge. Handy, I think you will agree!  
Stay safe and well, and let's all keep recognising the outstanding people, teams, projects and businesses out there.
Chris. 
Business




01

Apr

EFQM Global Award

01

Apr

European Families in Business Awards

01

Apr

ACQ Global Awards

09

Apr

UK Business Awards (The Dons)

24

Apr

Best in Biz Awards International

MD

Globee Awards

Ranking

Forbes Global 2000 (World's Largest Companies)

01

May

Regulatory Excellence Awards

Ranking

1000 Companies to Inspire Britain

28

May

The Association Excellence Awards

N/A

UK - India Awards

29

May

Top Track 100

29

May

The Contracting Awards

~30

May

The South African Chamber of Commerce UK Business and Community Awards

~30

May

European Business Awards

~30

May

Global BRM Community Excellence Awards

~31

May

The Security Institute Awards
Business Leaders




16

Apr

National Business Women's Awards

17

Apr

Women in Defence Awards

20

Apr

Barclaycard Everywoman in Retail Awards

20

Apr

Black British Business Awards

20

Apr

Management Today 35 Women under 35

23

Apr

Inspiring Women in Business Awards

MD

The CEO World Awards

MD

Institute of Directors (IoD) Director of the Year National Awards

30

Apr

National Learning Disabilities and Autism Awards

01

May

The HERoes Women Role Model Lists

01

May

Glassdoor's Top CEOs

01

May

BEYOUROWN Women In Business Awards

05

May

British Citizen Awards

~15

May

Arab Women of the Year Awards

18

May

Everywoman in Sports Industry Awards

22

May

The Great British Entrepreneur Awards

~24

May

MCV Women in Games Awards

~24

May

Barclays Entrepreneur Awards

~26

May

Women in Tech Employer Awards

29

May

Forward Ladies FL National Awards

~29

May

Making Business Happen Awards (USW)
Construction & Architecture




03

Apr

British Construction Industry Awards (BCIA)

MD

Architecture in Perspective Annual Competition

09

Apr

Construction Manager of the Year Awards

09

Apr

The Inspire Awards

10

Apr

The Architecture Community International Residential Architecture IRA Awards

MD

Constructing Excellence Awards

19

Apr

Shed of the Year Awards

20

Apr

The Structural Awards

20

Apr

WA Awards (World Architecture)

20

Apr

The Schueco Excellence Awards

22

Apr

Concrete Society Awards

30

Apr

WAN Awards

30

Apr

World Interiors News WIN Awards

30

Apr

The Architecture Community World Design Awards

30

Apr

Facade Awards UK

01

May

The ABB Leaf Awards

01

May

The Year in Infrastructure Awards

01

May

The Housebuilder Awards

04

May

Brick Awards

05

May

Global Future Design Awards - Architecture & Design Awards

07

May

World Architecture Festival Awards

07

May

The INSIDE Awards

07

May

World Festival of Interiors Awards

~10

May

The APS National CDM Awards

15

May

Institution of Engineering and Technology IET Achievement Awards

22

May

The Wood Awards

~25

May

Dedalo Minosse International Prize

28

May

British Homes Awards

29

May

Structural Timber Awards

~30

May

British Demolition Awards

~31

May

The IOC/IAKS Award for Sports & Leisure Facilities
Corporate Social Responsibility




01

Apr

Postcode Lotteries Green Challenge

24

Apr

IEMA Sustainability Impact Awards

~01

May

EACA Act Responsible Care Awards

~01

May

European Business Awards for the Environment (EBAE)

~03

May

IEDC's Excellence in Economic Development Awards

~21

May

NERC Impact Awards

29

May

Social Entrepreneur Index

~30

May

National Lottery Awards

~30

May

Global Duty of Care Awards

31

May

The International CSR Excellence Awards
Customer Contact




03

Apr

UK Digital Experience Awards

08

Apr

CRN Sales & Marketing Awards

N/A

The International Virtual Assistants Association IVAA Awards

17

Apr

Customer Sales and Service World Awards

22

Apr

European Customer Centricity Awards

24

Apr

GSA Professional Development Awards

02

May

DACH Customer Experience Awards

04

May

NICE CX Excellence Awards

~31

May

National Quality & Customer Awards
Design & Innovation




17

Apr

Co.Design's Innovation by Design Awards

20

Apr

DesignEuropa Awards

30

Apr

European Product Design Awards

30

Apr

The CEDIA Awards

15

May

Red Dot Award Design Concept

29

May

The SBID Product Design Awards
Education




03

Apr

The LACA Awards for Excellence

03

Apr

The National BTEC Awards

03

Apr

The AAT Training Provider Awards

14

Apr

Santander Universities Enterprise Awards

17

Apr

What's On 4 Junior Awards

24

Apr

The PIEoneer Awards

MD

ECU Athena SWAN awards

01

May

Education Business Awards

01

May

The Better Energy School Awards

01

May

TES Schools Award

01

May

Royal Academy of Dance Teacher Awards

03

May

The Education Awards

~10

May

The University Partnerships Programme UPP Awards

~10

May

Open Education Awards for Excellence

11

May

The Nursery World Awards

14

May

TES International Schools Awards

~17

May

NMT Nursery Top 20

24

May

Education Estates Awards

29

May

College & University Business Officers CUBO Awards

~31

May

National Enterprise Educator Awards NEEA
Energy & Utilities




~03

May

Utility Week Stars Awards

05

May

AD & Biogas Industry Awards

15

May

Solar & Storage Live Awards

20

May

ONS Innovation Awards

~30

May

Zayed Future Energy Prize
Financial Services




01

Apr

The Banker Islamic Bank of the Year Awards

02

Apr

HFM European Hedge Fund Technology Awards

03

Apr

Protection Review Awards

03

Apr

Financial Reporter Awards

03

Apr

Motor Finance Awards

03

Apr

Women in Finance Awards UK

03

Apr

Global Private Banking Innovation Awards

10

Apr

Efma Accenture Insurance Innovation Awards

14

Apr

Treasury Today Adam Smith Awards

15

Apr

European Microfinance Award

16

Apr

Euromoney Awards for Excellence

17

Apr

Investment Life and Pensions Moneyfacts Awards

17

Apr

The Accounting Excellence Awards

20

Apr

Emerging Payments Awards

23

Apr

M & A Emerging Leaders Awards

24

Apr

Environmental Finance Sustainable Investment Awards

24

Apr

The Bridging and Commercial Awards

24

Apr

Women in Investment Awards

27

Apr

World's Best Subcustodian Bank Awards (Global Finance)

27

Apr

Euromoney Real Estate Survey

30

Apr

STEP Private Client Awards

30

Apr

FT IFC Transformational Business Awards

30

Apr

Insurance Marketing & Communications Association (IMCA) Showcase Awards

01

May

British Mortgage Awards

01

May

Moneywise Customer Service Awards

01

May

Car Finance Awards

~03

May

Global Investor/ISF Investment Excellence Awards

04

May

The UK Angel Investment Awards

N/A

International M&A Awards

~05

May

The FDs' Excellence Awards

~05

May

M&A Atlas Awards

07

May

FTAdviser Diversity in Finance Awards

08

May

The Private Banking & Wealth Management Awards

08

May

Worlds Best Digital Bank Awards (Global Finance)

08

May

Waters Rankings

Ranking

The Banker Top 100 CEE EU Member States Banks

11

May

The PRI Awards

~12

May

Retirement Planner Awards

N/A

Investment Week Fund Manager of the Year Awards

15

May

The Banker Innovation in Digital Banking Awards

~17

May

EWPN Awards (Women in Fintech)

~17

May

The British Accountancy Awards

~17

May

Finance for the Future Awards

~18

May

Insurance Investment Exchange Awards

N/A

FX Week e-FX Awards

~19

May

European Small and Mid-Cap Awards

~21

May

The Specialist Finance Introducer Awards

~24

May

Euromoney Fixed Income Survey

26

May

The UK Broker Awards

~27

May

The Blocks Awards (Blockchain Technologies)

29

May

The Banker Transaction Banking Awards

~29

May

Your Money.Com Awards

~31

May

Investor AllStars Awards

~31

May

Portfolio Adviser Wealth Manager Awards
Health & Social Care




01

Apr

The CN Awards (Nutrition)

09

Apr

European Mediscience Awards

N/A

The Bill Foege Global Health Awards

17

Apr

The Creative Floor Healthcare Awards

29

Apr

EU Health Award for NGOs

~09

May

PM Society Digital Awards (Pharmaceutical Marketing Society)

~10

May

The Pioneers of Global Health Awards

~12

May

European Health Leadership Award

14

May

IMTJ Medical Travel Awards

15

May

Nursing Times Awards

15

May

HSJ Awards (Health Service Journal)

~17

May

Biotech Innovation Awards

29

May

Macular Society Award for Excellence

~31

May

The Anticoagulation Achievement Awards

~31

May

The General Practice Awards
Hospitality Sport & Leisure




01

Apr

Hospitality Design Awards

03

Apr

EGR (eGaming Review) B2B Awards

03

Apr

CHS Awards

13

Apr

National Pub & Bar Awards

17

Apr

Caterer.com People Awards

17

Apr

Restaurant & Bar Design Awards

01

May

The Leaders Under 40 Awards

01

May

The Institute of Hospitality (IoH) Hospitality Awards

~05

May

The Asian Restaurant Awards

Ranking

The National Restaurant Awards

~14

May

Horticulture Week Custodian Awards

15

May

National Wedding Awards

~16

May

WhichBingo Awards

~22

May

The Great British Pub Awards
HR & Training




MD

Workplace Savings & Benefits (WSB) Awards

15

Apr

Pink News Awards

17

Apr

Pillar World Awards

17

Apr

Brandon Hall Excellence in Human Capital Management Program

30

Apr

The CIPD People Management Awards

30

Apr

Institute of Internal Communication Awards (IoIC)

30

Apr

Learning Excellence Awards

14

May

The HR Distinction Awards

14

May

Global Recruiter Industry Awards

18

May

National Diversity Awards

~24

May

The National Apprenticeship Awards

27

May

Recruitment Marketing Awards

29

May

Incentive Marketing Association (IMA) Circle of Excellence Awards

~30

May

Great Place to Work - Best Workplaces for Women
IT & Telecommunications




03

Apr

Broadcast Digital Awards

03

Apr

Comms Business Awards

03

Apr

UK Cloud Awards

03

Apr

EGR (eGaming Review) Marketing & Innovation Awards

03

Apr

UK Digital Experience Awards

03

Apr

The Computing Tech Marketing & Innovation Awards

03

Apr

Cloud Technology - Tech Ascension Awards

08

Apr

CRN Sales & Marketing Awards

15

Apr

Auggie Awards

17

Apr

Computing AI & Machine Learning Awards

21

Apr

Microsoft Partner of the Year Awards

24

Apr

Cyber Risk Awards

24

Apr

Fortress Cyber Security Awards

27

Apr

The TiE50 Awards (Technology Startups)

01

May

The Global Annual Achievement Awards for Artificial Intelligence

~03

May

CogX Awards (Artificial Intelligence)

~03

May

TV Connect Awards

~07

May

VR Awards

MD

IT World Awards

~08

May

Temkin Group Customer Experience Vendor Excellence (CxVE) Awards

~09

May

The Techies by Techworld

~09

May

The Develop Awards

10

May

The AIconics

~13

May

Tech4Good Awards

~13

May

CODE_n Contest

15

May

CSI Awards

~17

May

Computing Rising Stars Awards

~19

May

MediaPost Appy Awards

21

May

World Communication Awards (Total Telecom)

~22

May

The Openstack Superuser Awards

22

May

The Software as a Service SaaS Awards

~23

May

IBC Innovation Awards

~30

May

Cyberjutsu Awards

~31

May

Professional Service Management Awards

~31

May

Event Technology Awards (ETA)

~31

May

National Data Analytics & Insight Awards
Journalism Publishing & Media




10

Apr

The UK Music + Sound Awards

10

Apr

International Music and Sound Awards

17

Apr

The Aerospace Media Awards

01

May

The Print, Design & Marketing Awards

~01

May

Willis Towers Watson Media Awards

~03

May

ALPSP Awards for Innovation in Publishing

~07

May

Data Journalism Awards

31

May

The Kurt Schork Awards in International Journalism
Legal Services




03

Apr

The Legal Aid Lawyer of the Year Awards (LALYs)

01

May

Law Society Excellence Awards

22

May

Modern Law Conveyancing Awards

~31

May

The Conveyancing Awards
Marketing PR Events & Advertising




01

Apr

The Drum Chip Shop Awards

03

Apr

Design Week Awards

03

Apr

Design Advertising and Digital D&AD Awards

03

Apr

The Marketing Week Masters Awards

03

Apr

The Computing Tech Marketing & Innovation Awards

03

Apr

UK Digital Experience Awards

03

Apr

Event Marketer EX Awards

03

Apr

IAB MIXX Awards Europe

08

Apr

CRN Sales & Marketing Awards

09

Apr

Bulldog PR Awards

10

Apr

Digiday Media Awards

10

Apr

UK Content Awards

15

Apr

Exhibitor Sizzle Awards

16

Apr

Hermes Creative Awards

17

Apr

Investment Marketing and Innovation Awards

17

Apr

Brandon Hall Excellence in Human Capital Management Program

17

Apr

The PRCA DARE Awards

17

Apr

Gerety Awards

24

Apr

The IPM Awards (Institute of Promotional Marketing)

24

Apr

IAB Europe Research Awards

24

Apr

Search Engine Land Awards (The Landy Awards)

24

Apr

Effective Digital Marketing Awards

24

Apr

Purpose Awards

30

Apr

Institute of Internal Communication Awards (IoIC)

~01

May

Fresh Film Awards

01

May

The Caples Awards

01

May

Clio Awards

01

May

Clio Fashion & Beauty Awards

01

May

Clio Music Awards

01

May

UK Digital Growth Awards

04

May

D&AD New Blood Awards

05

May

IPA Effectiveness Awards

07

May

M&M Global Awards

07

May

NYX Marcom Awards

07

May

NYX Video Awards

07

May

The Global Search Awards

08

May

AV Awards

~08

May

BIMA Awards (British Interactive Media Association)

Ranking

Marketing Week 100 Disruptive Brands

~08

May

Autovision Festival Awards

~10

May

PRO Awards (Promotion Marketing)

10

May

The Wires Global

~10

May

ITSMA Marketing Excellence Awards

~10

May

W3 Awards

11

May

IPRA Golden World Awards for Excellence in PR

15

May

PR Daily's Media Relations Award

~15

May

The #Femvertising Awards

29

May

Web Marketing Association (WMA) WebAwards

~30

May

Market Research Society MRS Operations Awards (The Oppies)
Planning & Property




03

Apr

The EG Tech Awards

17

Apr

Brownfield Awards

17

Apr

The Enfranchisement and Right to Manage ERMAS Awards

17

Apr

ARMA Ace Awards

01

May

British Security Awards

08

May

Estates Gazette EG Awards

~10

May

EuroFM's Innovation (P4I) Awards

~12

May

The Association of Relocation Professionals ARP Awards

27

May

IWFM Impact Awards (Institute of Workplace and Facilities Management)

~31

May

The National Planning Awards
Products & Manufacturing




10

Apr

The Packaging Innovation Awards brought to you by Dow

24

Apr

The RAC Cooling Industry Awards

~15

May

Bio-Based World News Innovation Awards

~17

May

Institution of Engineering and Technology IET Mensworth Manufacturing Gold Medal

N/A

Insider Made in the UK Awards

21

May

The European Carton Excellence Awards

29

May

The Manufacturer Top 100

~31

May

The Plastics Industry Awards
Public Sector




03

Apr

The KE Awards

08

May

The Civil Service Diversity and Inclusion Awards

~18

May

Socitm Awards

~20

May

The UK Public Sector Communications Awards

~31

May

Detective Awards
Retail & Consumer Goods




03

Apr

Footprint Drinks Sustainability Awards

05

Apr

T3 Awards

08

Apr

British Knitting & Crochet Awards

N/A

Global Department Stores Summit GDSS Awards

MD

International Taste Institute Superior Taste Awards

18

Apr

The Drinks Business Awards

20

Apr

Good Housekeeping Food Awards

20

Apr

World Dairy Innovation Awards

24

Apr

The Drapers Awards

24

Apr

The Direct Commerce Awards

24

Apr

The Glossy Awards Europe

27

Apr

The BIA Baking Industry Awards

30

Apr

Farmers Weekly Awards

01

May

The SCEPTRE Retail Awards

07

May

National Health and Beauty Awards

~11

May

International Cheese Awards

~13

May

Forecourt Trader of the Year Awards

13

May

Creative Head - The IT List

13

May

Creative HEAD Most Wanted

15

May

The Professional Jeweller Awards

19

May

IWC Merchant of the Year Awards (International Wine Challenge)

22

May

The Retail Industry Awards

MD

British Poultry Awards

~25

May

SuperMeat & Fish Awards

29

May

IGD Awards

29

May

International Beer Challenge IBC Awards

31

May

Creative Retail Awards
Supply Chain




01

Apr

The Temperature Controlled Storage & Distribution Awards (TCS&D Awards)

01

Apr

Shipper of Choice

08

Apr

Supply & Demand Chain Executive Top 100

23

Apr

The CIPS Excellence in Procurement Awards

Ranking

Supply Chains to Admire Awards

15

May

ASCM Awards of Excellence

22

May

CILT Annual Awards for Excellence
Third Sector




03

Apr

The Sheila McKechnie Foundation National Campaigner Awards

03

Apr

FSI Small Charity Big Impact Awards

09

Apr

The Trade Association Forum Best Practice Awards

20

Apr

National Fundraising Awards

24

Apr

Charity Retail Awards

28

Apr

Charity Today Awards

~01

May

Fundraisers: The New Generation

~01

May

Lighting the Fire - The Leap Annual Excellence Awards

14

May

Third Sector Awards
Transport & Logistics




10

Apr

National Rail Awards

10

Apr

Motor Trader Rising Stars Awards

10

Apr

Network Rail Awards

10

Apr

Motor Trader Industry Awards

10

Apr

Routeone Awards for Operator Excellence

17

Apr

The Airline Strategy Awards

30

Apr

The IATA Diversity & Inclusion Awards

30

Apr

European Talent in Mobility awards

08

May

UK Warehousing Association UKWA Awards

15

May

National Transport Awards

15

May

The Logistics Awards

~16

May

International Asset Finance Network IAFN Awards

24

May

National Railway Heritage Awards

~25

May

The Automotive Logistics Awards – Europe

~28

May

FSDF Health and Safety Awards

~30

May

SimpliFlying Awards

~31

May

UK Fleet Champions Awards
Travel & Tourism




24

Apr

ST Star Awards

30

Apr

ITT Future You Awards

MD

The TTG Travel Awards

~29

May

The Trazees Awards

31

May

World Travel Awards Europe

~31

May

International Travel & Tourism Awards

31

May

The Silver Travel Awards