Upcoming award deadlines (in the next two months)
Upcoming award deadlines (in the next two months)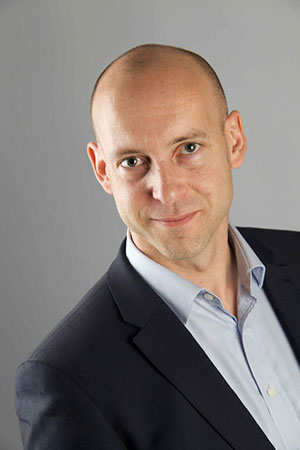 MD & Founder, Boost Awards
Award deadlines coming up (Scroll down below for all awards organised by industry) 
It is a busy part of the year for business award deadlines, with October and November seeing some of the most high profile industry-specific awards alongside some key niche HR awards, and various Customer Service awards stating their final award deadlines. It is of course the busiest time of the year for award ceremonies themselves, as achievements and innovations earlier in the year gain deserved recognition before Christmas then takes over.   
Customer Service Awards
Two major schemes of note here – The Stevie Awards for Sales and Customer Service and The ICS UK Customer Satisfaction Awards. The first of these is a credible international scheme, with 138 categories and a focus on 'specific accomplishments', later referred to as  'achievements' from 1st July 2017 through to 10th January 2019 , so something for everyone to enter. Early-bird entry deadline is 17th October, the standard deadline is a month later on 14th November 2018, or if you need more time and are willing to pay the $55 entry late fee then the last day for entries is 10th January 2019. The ICS UK Customer Satisfaction Awards are UK-specific with a 12th October deadline. The entry requirements are demanding too, so you will need plenty of time to prepare (or of course Contact Boost to help!). Categories are split between generic ones like 'Customer Commitment Award', while the other half are a bit more quirky like the 'Customer Feedback Strategy Award'. 
Industry Awards 
Some key industry specific awards and their deadlines are on the horizon.  The Retail Week Awards are UK only and, from experience, I would say focus mainly on the big household names – perhaps only enter if you turnover is north of £100m. The deadline is 28th September but we have found that the organisers EMAP tend to extend the deadline a week or so for most of their awards.  Two big awards in the fleet industry are also coming up – The Fleet News Awards has a deadline of 17th November, while you have until 1st October to enter the more people-focussed categories of The Fleet Hero Awards.    The Construction News Specialists Awards are open to entry from the UK and Republic of Ireland. Categories include 8 specialisms like demolition and ground engineering, as well as project and internal themes like training. Deadline is 12th October.  The FSTech Awards celebrate innovation in the field of information technology within the UK and EMEA financial services sector. Highly credible and currently in their 19th year. Enter by 23rd November. 
HR Awards
The HR Brilliance Awards are a generally smaller scheme than a lot of HR Awards with fewer categories, but boast an impressive array of past winners that includes global multinationals as well as smaller-sized companies. You have until 26th October to enter.  Finally, it is definitely worth considering entering The Employee Wellbeing Awards, this year expanding to 15 categories. These include Employee Wellbeing awards for 'Leadership and Culture', 'Financial' Wellbeing, 'Mental' Wellbeing and 'Community Impact.' Deadline here is 30th October. 
Okay so there we have a few award highlights coming up – I wish you the best of luck during the autumn awards season. Below you will find all the awards in the next two months organised by industry sector. Remember, Contact Boost if you need a helping hand entering any of these awards. Our in-house team of experienced award writers have won over a 1,100 awards and can increase your chances of a win significantly.
You can also sign up for our email deadline reminder service, so that the next two months of deadlines arrive in your inbox. Completely free. Handy, I think you will agree.  
Business




19

Oct

The MCA Awards (Management Consultancies Association)

26

Oct

Business Brilliance Awards

29

Oct

Glassdoor's Best Places to Work

~01

Nov

WfMC Global Awards for Excellence in BPM and Workflow

~13

Nov

The RAD Royal Deaf Awards

~15

Nov

The Silver Economy Awards

16

Nov

One Planet Best in Business Awards

~21

Nov

The Free2Network Business Awards

30

Nov

Red Herring 100 Awards Europe

~30

Nov

Golden Bridge Trade and Investment Awards

~30

Nov

The Deloitte Technology Fast 500 EMEA

~30

Nov

CEE Shared Services And Outsourcing Awards

30

Nov

Family Business of the Year Awards
Business Leaders




01

Oct

FDM everywoman in Technology Awards

Ranking

Forbes The World's 100 Most Powerful Women

26

Oct

The Corporate Entrepreneur Awards (CEA Awards)

Ongoing

Shell LiveWIRE Young Entrepreneur of the Year Award

~01

Nov

Women's Business Club Maximise Awards

09

Nov

Women in Compliance Awards

~13

Nov

The Emerging Entrepreneur Awards

~14

Nov

The British Muslim Awards

~15

Nov

Enterprising Women of the Year Awards

~17

Nov

Veuve Clicquot Business Woman Award

21

Nov

Edison Achievement Award

22

Nov

The Times Top 50 Employers for Women (BITC)

~22

Nov

The Whole Life Activation Award

~26

Nov

The Non-Executive Director NED Awards

~28

Nov

Inspiration Awards for Women
Construction & Architecture




12

Oct

Construction News Specialists Awards

12

Oct

National Fenestration Awards

N/A

RIBA House of the Year Award (Grand Designs)

01

Nov

The Pritzker Architecture Prize

05

Nov

The British Expertise International Awards

~05

Nov

The Moira Gemmill Prize for Emerging Architecture & Woman Architect of the Year

~07

Nov

CIOB International Innovation & Research (I&R) Awards

~13

Nov

RIBAJ MacEwen Award

16

Nov

The Royal Academy of Engineering Major Projects Award

30

Nov

Architectural Review AR Future Project Awards

30

Nov

Semta Skills Awards (Engineering)

~30

Nov

BREEAM Awards

~30

Nov

NHBC Health and Safety Awards (house builders)

~30

Nov

TID Excellence Awards
Corporate Social Responsibility




15

Oct

Communitas Awards

18

Oct

European Green Capital Award

19

Oct

PR News CSR Awards

19

Oct

BusinessGreen Technology Awards

06

Nov

The International Ashden Awards

06

Nov

Ashden Awards

08

Nov

World's Most Ethical Companies

~17

Nov

The NatWest SE100 Index Awards

~17

Nov

Natwest SE100 Social Business Awards

21

Nov

Energy Globe Awards

21

Nov

Edison Green Award

~28

Nov

Global Sourcing Council 3S Awards

~29

Nov

100 Most Influential in Business Ethics

~29

Nov

The Natura 2000 Award

30

Nov

Rushlight Awards

~30

Nov

Water Air Food WAF Awards
Customer Contact




12

Oct

The ICS UK Customer Satisfaction Awards

12

Oct

Temkin Group Customer Experience Excellence Awards

20

Oct

Customer Contact Innovation Awards

14

Nov

Stevie Awards for Sales & Customer Service

16

Nov

UK Complaint Handling Awards
Design & Innovation




08

Oct

Lexus Design Awards

N/A

Wired Audi Innovation Awards

12

Oct

Mixology Awards North

19

Oct

iF Design Award

01

Nov

World Packaging Organisation WorldStar Awards

09

Nov

Big Innovation Awards

~14

Nov

The Spark Design and Architecture Awards

N/A

Beazley Designs of the Year Awards

21

Nov

Edison Awards

N/A

Penrose Awards

~30

Nov

Starpack Industry Awards

~30

Nov

International Design Awards

~30

Nov

Talent Unleashed Awards

30

Nov

DBA Design Effectiveness Awards

~30

Nov

UX Awards
Design & Innovation




08

Oct

Lexus Design Awards

N/A

Wired Audi Innovation Awards

12

Oct

Mixology Awards North

19

Oct

iF Design Award

01

Nov

World Packaging Organisation WorldStar Awards

09

Nov

Big Innovation Awards

~14

Nov

The Spark Design and Architecture Awards

N/A

Beazley Designs of the Year Awards

21

Nov

Edison Awards

N/A

Penrose Awards

~30

Nov

Starpack Industry Awards

~30

Nov

International Design Awards

~30

Nov

Talent Unleashed Awards

30

Nov

DBA Design Effectiveness Awards

~30

Nov

UX Awards
Education




08

Oct

BETT Awards

15

Oct

British Education Awards

02

Nov

ELTons Awards

~23

Nov

ESRC Celebrating Impact Awards

~30

Nov

The National Acquisitions Group NAG Award for Excellence
Energy & Utilities




05

Oct

Subsea UK Awards

13

Oct

World Finance Oil and Gas Awards

15

Oct

Mining Journal Outstanding Achievement Awards

26

Oct

Street Works Awards

26

Oct

Bloomberg New Energy Pioneers Awards

26

Oct

UK Nuclear Skills Awards

~08

Nov

Sustainable Water Industry Awards (SWIG)

09

Nov

ENI Award

16

Nov

Society of Petroleum Engineers (SPE) Offshore Achievement Awards

~19

Nov

The Institute of Water Innovation Awards

~30

Nov

The European Utility Industry Awards

30

Nov

Rushlight Awards
Financial Services




01

Oct

The Card and Payments Awards

01

Oct

Citywealth Magic Circle Awards

Ranking

Savings Champion Awards

05

Oct

Equity Release Awards

13

Oct

Euromoney Private Banking Survey Awards

18

Oct

Family Wealth Report Awards

N/A

Professional Pensions Investment Awards

26

Oct

CIPFA Public Finance Innovation Awards

26

Oct

Euromoney Trade Finance Survey

31

Oct

The TMI Awards for Innovation & Excellence

01

Nov

Best Trade Finance & Supply Chain Finance Provider Awards (Global Finance)

~01

Nov

European Fintech Awards

02

Nov

The Pensions Age Awards

~03

Nov

Citi Microentrepreneurship Awards

05

Nov

British Bank Awards

N/A

InvestmentEurope Fund Manager of the Year

~07

Nov

The Tradestreaming Awards

~08

Nov

Structured Products Europe Awards

09

Nov

Business Moneyfacts Awards

09

Nov

CIR Commercial Insurance Awards

~11

Nov

The Compliance Register Platinum Awards

N/A

Moneyfacts Consumer Awards

~17

Nov

Private Asset Managers PAM Awards

~17

Nov

The IJGlobal Europe & Africa Awards

~18

Nov

GlobalCapital Syndicated Loan Leveraged Finance & Private Placement Awards

~20

Nov

The Treasurer ACT Deals of the Year Awards

23

Nov

FStech Awards

~25

Nov

The Underwriting Service Awards

~28

Nov

Women in Private Equity Awards

~30

Nov

The AltFi Awards

~30

Nov

MPF Awards for Management Excellence

30

Nov

PFI Awards

~30

Nov

Savvy Investor Awards
Health & Social Care




12

Oct

Health Business Awards

N/A

AIHHP Golden Lobe Awards

26

Oct

The Autism Professionals Awards

~13

Nov

PM Society Awards (Pharmaceutical Marketing Society)

23

Nov

Patient Experience Network PEN National Awards

~28

Nov

The HSJ Value in Healthcare Awards

30

Nov

Pinders Healthcare Design Awards

30

Nov

Pharmapack Europe Awards
Hospitality Sport & Leisure




02

Oct

UK Festival Awards

08

Oct

The International Gaming Awards

09

Oct

The Wedding Industry Awards

MD

ATCM Purple Flag Status

14

Oct

UK African Wedding Awards

19

Oct

iGB Affiliate Awards

N/A

Business of Cricket Awards (BOCAs)

22

Oct

The Adventure Awards

N/A

Top 50 Gastropub Awards

31

Oct

The Festival Supplier Awards

~02

Nov

International 5 Star Classification & Hotel Awards

02

Nov

British Pool and Hot Tub Awards

~07

Nov

World Snow Awards

~07

Nov

The UK Wedding Awards

~14

Nov

The Green Hotelier Awards

~15

Nov

Casual Dining Restaurant & Pub Awards

~23

Nov

UK Restaurant Manager of the Year

27

Nov

Imbibe Personality of the Year

29

Nov

Sport Industry Awards

~29

Nov

The Sports Technology Awards

~30

Nov

International Hospitality Awards
HR & Training




Ongoing

Top Employer Institute Certification Programme

12

Oct

Employee Engagement Awards UK & Europe

12

Oct

National Centre for Diversity NCFD Grand Awards

26

Oct

HR Brilliance Awards

MD

The Healthy Workplaces Good Practice Awards

~01

Nov

Globe of Honour

09

Nov

Safety Groups UK Awards

MD

TrainingIndustry.com Top Training Companies

15

Nov

Great Place to Work

16

Nov

The Employee Wellbeing Awards

22

Nov

BITC Gender Equality Awards

~22

Nov

Tech & Learning's Stellar Service Awards

30

Nov

The IFTDO Global HRD Awards

~30

Nov

The LEAD Awards
IT & Telecommunications




01

Oct

The IxDA Interaction Awards

N/A

SXSW Interactive Innovation Awards

05

Oct

The Openstack Superuser Awards

05

Oct

The VMworld Computer Weekly Europe User Awards

17

Oct

Ragan's Intranet Awards

18

Oct

Outstanding Gamification Awards

19

Oct

The Cloud Awards

19

Oct

APPEALIE SaaS Awards

20

Oct

The Mobile Excellence Awards

21

Oct

EMEA Inavation Awards

28

Oct

National UK Blog Awards UKBAs

~01

Nov

IPACSO European Cyber Security & Privacy Innovation Awards

~01

Nov

FICO Decisions Awards

~01

Nov

Rise Awards

~03

Nov

The Crunchies Awards

~04

Nov

RegTech Awards

~08

Nov

Ovum On the Radar Awards

12

Nov

Women in Open Source Awards

~13

Nov

Talkin' Cloud 100 Awards

~14

Nov

The Proto Awards

16

Nov

The IP Theft Awards

21

Nov

The GSMA Global Mobile Glomo Awards

~22

Nov

Cloudex Awards

23

Nov

FStech Awards

~23

Nov

Socitm Women in IT Awards

~28

Nov

AOTMP Mobility Awards

30

Nov

Geospatial World Awards

~30

Nov

TechRadar Pro - Best for Business Awards

~30

Nov

The AI 100 (Artificial Intelligence)

30

Nov

The Lovely Mobile Awards
Journalism Publishing & Media




31

Oct

FIPP Rising Stars in Media

~07

Nov

PPA Independent Publisher Awards

~25

Nov

Headlinemoney Awards

~30

Nov

Digital Magazine Awards
Legal Services




08

Oct

LawWorks Pro Bono Awards

~02

Nov

Institute of World Business Law Prize

02

Nov

The Lawyer European Awards

~07

Nov

Conveyancer of the Year Awards

~17

Nov

Halsbury Legal Awards

~24

Nov

Legal Business Awards
Marketing PR Events & Advertising




01

Oct

Midas Awards for the World's Best Financial Advertising

01

Oct

EDPA Awards

04

Oct

European Excellence Awards (PR)

05

Oct

European Sponsorship Association (ESA) Excellence Awards

MD

Communication Arts Awards

N/A

MediaPost Agency of the Year

18

Oct

MarCom Awards

19

Oct

Ragan's Employee Communications Awards

22

Oct

Exhibitor Magazine Exhibit Design Awards

24

Oct

PR Daily's Video & Visual Awards

25

Oct

The UnAwards

26

Oct

Marketing and PR Brilliance Awards

31

Oct

The Digital Signage Awards

31

Oct

Global Event Awards (Eventex Awards)

31

Oct

Prestigious Star Awards

01

Nov

Transform Awards Europe

01

Nov

The Killer Content Awards (The Finnys)

~03

Nov

Corporate Content Awards

07

Nov

Ragan's PR Daily Awards

~08

Nov

Data Storytelling Awards

09

Nov

Summit Emerging Media Awards

~10

Nov

Cynopsis Buyers & Planners Awards

~13

Nov

ARF David Ogilvy Awards

16

Nov

Digiday Video Awards

21

Nov

Ragan & PR Daily's Ace Awards (Awarding Communication Excellence)

~24

Nov

AV Technology Europe Awards

~25

Nov

IPA Best of Health Show

~25

Nov

Internet Marketing Association IMA Impact Awards

~29

Nov

Institute of Internal Communications (IoIC) ICon Awards

~30

Nov

Retail Loyalty Awards

30

Nov

CIM Marketing Excellence Awards

30

Nov

MAA Worldwide - The GLOBES Awards

~30

Nov

Cristal Festival Media & Advertising International Awards

~30

Nov

Rebrand 100 Global Awards

~30

Nov

PerformanceIN 50
Planning & Property




19

Oct

i-FM Technology in FM Awards

~02

Nov

Kimberly-Clark Professional Golden Service Awards

~10

Nov

The UK Housing Awards (UKHA)

~13

Nov

Local Land Charges Awards for Excellence

14

Nov

National Housing Maintenance Forum NHMF Awards

30

Nov

BCO Awards (British Council for Offices)

~30

Nov

The Times Estate Agency of the Year
Products & Manufacturing




23

Oct

European Office Products Awards (EOPA)

MD

Materials Research Society MRS Annual Awards

02

Nov

Heating and Ventilation (H&V) News Awards

~04

Nov

The Temperature Controlled Logistics Awards

22

Nov

kbbreview Retail & Design Awards
Public Sector




~18

Nov

EU Public Affairs Awards

~25

Nov

Socitm Awards
Retail & Consumer Goods




01

Oct

The Revo ACE Awards (Achieving Customer Experience)

02

Oct

The Housewares Innovation Awards

05

Oct

Retail Week Awards

05

Oct

The Drinks Business Green Awards

08

Oct

Direct Commerce Innovator Awards

15

Oct

World Gin Awards

15

Oct

World Vodka Awards

MD

National Fish and Chip Awards

~01

Nov

UK Lingerie Awards

~02

Nov

Grocer Own Label Food and Drink Awards

~03

Nov

Made For Mums Awards

N/A

British Fashion Awards

~10

Nov

The Publican Awards

~11

Nov

Retail Brilliance Awards

12

Nov

Chef's Choice Awards

~13

Nov

Convenience Retail Awards

~17

Nov

Motor Trader Quality Awards

22

Nov

kbbreview Retail & Design Awards

~23

Nov

BikeBiz Awards

~27

Nov

Sainsbury's Magazine Food and Drink Awards

N/A

PETA Vegan Food Awards

~30

Nov

National Calendar Awards
Third Sector




02

Nov

The European Association Awards

05

Nov

Association Awards UK

~13

Nov

The Bond International Development Awards

~30

Nov

Charity Learning Awards
Transport & Logistics




01

Oct

Fleet Hero Awards

Ranking

FN50 Fleet News

19

Oct

The Rail Staff Awards

26

Oct

The AM Awards

31

Oct

Global AirRail Awards

02

Nov

London Transport Awards

05

Nov

The ATW Airline Industry Achievement Awards

~08

Nov

Association of Car Fleet Operators ACFO Awards

~11

Nov

National Cycle Rail Awards

16

Nov

Fleet News Awards (Lease)

~25

Nov

UK Rail Industry Awards
Travel & Tourism




01

Oct

Globe Travel Awards

01

Oct

World Food Travel Association FoodTrekking Awards

07

Oct

TravelMole UK Awards

16

Oct

The Mercurys (Travel Catering)

19

Oct

The Wave Awards

31

Oct

UNWTO Awards for Excellence and Innovation in Tourism

~01

Nov

European Group Travel Awards (EGTA)

~10

Nov

Drinks International Wine Tourism Awards

14

Nov

WTTC Tourism for Tomorrow Awards

~14

Nov

World Halal Tourism Awards

15

Nov

EU Prize for Cultural Heritage - Europa Nostra Awards

16

Nov

Travel Marketing Awards

~20

Nov

National Geographic Traveller World Legacy Awards

~30

Nov

Hudson's Heritage Awards