Upcoming award deadlines (in the next two months)
Upcoming award deadlines (in the next two months)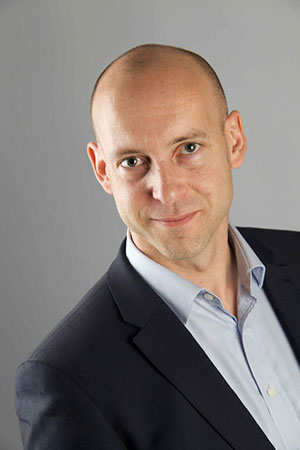 MD & Founder, Boost Awards
Award deadlines coming up (scroll down below text for a list of awards organised by industry) 
Happy New Year from all the team here at Boost Awards – as you will see, there are plenty of credible awards open to start 2022 on an award-winning high. 
As ever, contact our team here at Boost if you need help with your entries or guidance on which awards to enter. It is the perfect time to get a date in your diary to begin planning which awards to enter in 2022 – our amazing new digital planning sessions are a great way to get teams together from across your organisation to identify which are your strongest stories. We can then match them to awards that would provide most benefit to you. Okay, let's get started with the awards to look out for…
General business awards
You don't have long to enter a new whole business scheme that we are very excited about – The Business Champion Awards (15th January). This new award scheme, in association with Reuters, is aiming to become the UK's leading business awards – with a prestigious event held in March 2022, it's a great way of maximising 9 months worth of publicity as 2022 winners – we have written a guide to entering. Other UK business awards schemes coming up include The Management Today Business Awards (26th January) which recognises companies of all sizes from dynamic start-ups to Britain's biggest firms, or if you are at the smaller-sized end of the spectrum, The FSB Celebrating Small Business Awards, which runs a series of regional editions with deadlines through January and February, culminating in a national event later in the year. For more details read our Guide to General Business Awards.        
Employer awards, HR awards and D&I awards
For a more comprehensive overview, please read our guides to 'Great Employer Schemes', 'Which are the best HR Awards to enter?' and 'Diversity and inclusion awards'.
In terms of D&I, The Stonewall Global Workplace Equality Index is now open until 22nd March – so you may find our Guide to The Stonewall Workplace Equality Index helpful or contact us to see how we can help manage your entry as they are daunting in their size and complexity so you will need to start now.
In the world of employee benefits, we are delighted to see The Employee Benefits Awards (14th January) is open, this time with 22 categories to enter – be quick though, that deadline is just days away. 
One of the most prestigious awards in the calendar is now open until the end of March – The Princess Royal Training Awards. These recognise the best training initiatives in UK companies of all sizes, they are free to enter and result in royal recognition – read our guide to entering in 2022 for everything you need to know about applying for these excellent awards. 
These days it is increasingly important to be able to show that you are a top employer and there are a number of very credible schemes coming up that do just that, but bear in mind they can be highly competitive, so you will need strong evidence to support your claims. The UK Company Culture Awards (4th February) recognises that people are at the heart of every business, as does the similarly well-named UK Employee Experience Awards (25th February) which features a second stage presentation as part of its entry process.        
Customer contact awards
If you are looking for awards with a call centre-focus, there is a UK scheme that is very well-established, and recognises an industry sector that has had to completely change, adapt and innovate in the face of the pandemic – UK National Contact Centre Awards (25th February). For an equivalent but international programme, there is ContactCenterWorld Top Ranking Performers Awards (20th January).  For something a bit more general in scope and open to global entry, consider The Stevie Awards for Sales and Customer Service (12th January) which features a whopping 250 categories. Further afield, do also consider the European Customer Experience Awards (4th March) and The US Customer Experience Awards (25th March). The latter of these is a new scheme, the first of its kind in the US, so we have produced a comprehensive guide to entering in 2022.      
Marketing and PR awards
Some credible marketing and creative awards that should be on your radar include The AVA Digital Awards, honouring excellence in digital creativity, branding and strategy (20th January). This new year sees a whole raft of credible, established awards, such as Campaign Media Awards (20th January), PRWeek Global Awards (27th January), SABRE Awards EMEA (31st January), The Drum Awards for Search (3rd February), UK Paid Media Awards (4th February) and The Drum Awards for Digital Advertising (16th February).  
Financial services awards
Finally, a mention to an interesting UK-only scheme by a market intelligence platform called FinTech Intel – The UK FinTech Awards – open until the 28th January deadline, and this year featuring 25 categories, including those for Product/Service, Initiative, Organisation and Talent.     
Hopefully these highlights will have provided some insights to help you plan which awards to enter. Below you will find all the awards with deadlines occurring within the next two months, organised by industry sector. Remember, do please contact Boost if you need a helping hand entering any of these – our in-house team of experienced award writers have won over 1,500 awards, and can increase your chances of a win significantly. Now is the best time to get a planning session arranged so you can develop your awards strategy for 2022. 
You can also sign up for our email deadline reminder service, so that the next two months of deadlines arrive in your inbox – completely free of charge. Handy, I think you will agree!  
Good luck winning awards! 
Chris. 
Business




07

Jan

PLC Awards

13

Jan

CEE Business Services Awards

20

Jan

Town & County Business Champions

21

Jan

Business Champion Awards

26

Jan

Management Today Business Awards

27

Jan

National Association Awards

MD

The MCA Awards (Management Consultancies Association)

31

Jan

BizBubble Awards

14

Feb

ActionCoach Business Excellence Awards

17

Feb

Global Excellence Assembly Awards

~21

Feb

bfa HSBC British Franchise Awards

~26

Feb

The Association Excellence Awards

28

Feb

The Small Awards

28

Feb

Startup Awards National Series
Business Leaders




14

Jan

Women in Technology and Data Awards

28

Jan

Women in Tech Employer Awards

04

Feb

CEO Today Management Consulting Awards

N/A

FT ArcelorMittal Boldness in Business Awards

~26

Feb

CEO Today Europe Awards
Construction & Architecture




07

Jan

Architectural Review AR Future Project Awards

14

Jan

eFIXX Awards

14

Jan

The Building Controls Industry Association BCIA Awards

21

Jan

AJ Small Projects Awards

27

Jan

The European Women in Construction & Engineering WICE Awards

28

Jan

Construction News Awards

28

Jan

The Architizer A+ Awards

31

Jan

Society of Experiential Graphic Design (SEGD) Global Design Awards

31

Jan

Pro Landscaper Business Awards

04

Feb

The Royal Academy of Engineering Major Project Award for Sustainability

~10

Feb

ArchDaily Building of the Year Awards

10

Feb

The Planning Awards

MD

Constructing Excellence Awards

18

Feb

Engineering Talent Awards

~18

Feb

The Inside Housing Development Awards

18

Feb

The Housebuilder Product Awards

28

Feb

The A' Building Materials, Construction Components, Structures & Systems Design Award

28

Feb

TECU Architecture Award
Corporate Social Responsibility




18

Jan

SozialMarie - Prize for Social Innovation

18

Feb

Ragan's Corporate Social Responsibility & Diversity Award

20

Feb

UNHCR's Nansen Refugee Award

24

Feb

Business Charity Awards

25

Feb

Ragan's CSR & Diversity Awards

~26

Feb

St Andrews Prize for the Environment
Customer Contact




12

Jan

Stevie Awards for Sales & Customer Service

14

Jan

The VA Awards (Virtual Assistants)

14

Jan

Customer Centricity World Series

MD

ContactCenterWorld Top Ranking Performers Awards

28

Jan

Modern Insurance UK Customer Service Excellence Awards

04

Feb

Call Centre Management Association Benchmark

16

Feb

Customer Sales and Service World Awards

25

Feb

UK National Contact Centre Awards

25

Feb

Excellence in Customer Service Award

~28

Feb

GSA UK Awards (Outsourcing)
Design & Innovation




28

Jan

National Technology Awards

02

Feb

Design Educates Award

MD

Airwards (Drone Awards)

11

Feb

Red Dot Award Product Design

N/A

Beazley Designs of the Year Awards

~21

Feb

International Design for All Foundation Good Practices Awards

23

Feb

The Drum Awards for Design

23

Feb

The Dieline Awards

28

Feb

The A' International Interface and Interaction Design Awards

28

Feb

The A' Scientific Instruments, Medical Devices and Research Equipment Design Awards

28

Feb

The A' Luxury Design Awards

28

Feb

The A' Design Award

28

Feb

C-IDEA Design Award
Education




14

Jan

The Primary Science Teacher Awards

17

Jan

The WISE Awards

25

Feb

The Heist Awards for Education Marketing

~26

Feb

TES Independent School Awards

28

Feb

NDNA Nursery Awards

~28

Feb

Global Teacher Prize

Ranking

Whatuni Student Choice Awards
Energy & Utilities




23

Jan

Women in Nuclear WiN Global Excellence Award

31

Jan

IOM3 Awards (Institute of Materials Minerals & Mining)

MD

The Institute of Water Innovation Awards

15

Feb

Society of Petroleum Engineers Awards

21

Feb

Global Water Awards

25

Feb

Water Industry Awards

~26

Feb

Society of Petroleum Engineers (SPE) Offshore Achievement Awards

28

Feb

Environment+Energy Leader Awards

28

Feb

Heating Installer Awards
Financial Services




~01

Jan

Data Management Insight Awards

~01

Jan

FX Markets Best Banks Awards

07

Jan

The Mortgage Awards from MoneyAge

11

Jan

Global Trade Review GTR Best Deals and Leaders in Trade Awards

14

Jan

ADVFN International Financial Awards

14

Jan

HFM European Services Awards

18

Jan

PRCA City and Financial Awards

N/A

HFM EuroHedge Awards

21

Jan

The Powerwomen Awards

21

Jan

The Asset Management Awards

21

Jan

The Leadership Awards (Credit Strategy)

26

Jan

CNFT Awards

28

Jan

The Professional Adviser Awards

28

Jan

UK FinTech Awards

31

Jan

Private Equity Wire Awards

01

Feb

World's Best Bank Awards (Global Finance)

04

Feb

Professional Pensions UK Pensions Awards

04

Feb

The Private Equity Awards

07

Feb

Environmental Finance Bond Awards

~10

Feb

Perfect 10 Deals of the Year Awards

N/A

Finder Insurance Innovation Awards

11

Feb

Sell-Side Technology Awards

11

Feb

The Taxation Awards

11

Feb

Moneyfacts Awards

~12

Feb

World's Best Islamic Financial Institutions (Global Finance)

~12

Feb

Card Not Present CNP Awards

N/A

GlobalCapital Equity Capital Markets ECM Awards

N/A

M&A Atlas Awards

~15

Feb

Best of FinXTech Awards

16

Feb

Audit and Risk Awards

~17

Feb

Luxembourg Finance Awards

~17

Feb

CPA Practice Advisor Readers' Choice Awards

MD

Private Asset Managers PAM Awards

~22

Feb

Private Equity International - The Future 40

~25

Feb

BPP Apprentice of the Year Awards

25

Feb

City of London Wealth Management Awards

~26

Feb

Euromoney Foreign Exchange Survey

~26

Feb

The Financial Services Forum Awards for Innovation

~26

Feb

European FinTech Awards

~26

Feb

Geneva Association Women in Insurance Award

28

Feb

The Banker (FT) Deals of the Year Awards

28

Feb

Managing Partners' Forum MPF Awards

~28

Feb

Women in Banking and Finance Awards for Achievement
Health & Social Care




10

Jan

Petplan Veterinary Awards

12

Jan

The Medical Design Excellence Awards

15

Jan

The Eppendorf Award for Young European Investigators

17

Jan

Pharmaceutical Field PF Awards

28

Jan

PharmaTimes International Clinical Researcher of the Year

28

Jan

The HealthInvestor Awards

30

Jan

Aster Guardians Global Nursing Award

31

Jan

EASO Early Career Network (ECN) Awards

31

Jan

MedTech Innovator

31

Jan

Care Home Awards

04

Feb

The MedTech Breakthrough Awards

07

Feb

The Lasker Awards

~15

Feb

AXA PPP Health Tech & You Awards

~15

Feb

The Design & Health International Academy Awards

~19

Feb

Chief Scientific Officer's Healthcare Science Awards

~22

Feb

Skills for Care Accolades Awards

24

Feb

European Healthcare Design Awards

~26

Feb

The National Pest Awards

Ranking

Top 20 Care Home Awards
Hospitality Sport & Leisure




MD

ATCM Purple Flag Status

28

Jan

Exhibition News Awards

28

Jan

International Hospitality Awards

~18

Feb

The Women in Gaming Diversity Awards

N/A

Casual Dining Awards

25

Feb

UKActive Awards

25

Feb

The Caterer Best Places to Work in Hospitality
HR & Training




07

Jan

Equity, Diversity and Inclusion Heroes Awards

MD

SGUK National Health and Safety Awards

10

Jan

The Inclusive Companies Awards

12

Jan

TrainingIndustry.com Top Leadership Training Companies

17

Jan

PPMA Excellence in People Management Awards

24

Jan

Employee Benefits Awards

MD

The RoSPA Health and Safety Awards

28

Jan

Top 100 Staffing Companies To Work For

28

Jan

TARGETjobs National Graduate Recruitment Awards

31

Jan

The Safety & Health Excellence Awards

MD

The UK's 100 Best Companies to Work For

01

Feb

Festival of Learning Awards

04

Feb

International Safety Awards (British Safety Council)

04

Feb

UK Company Culture Awards

09

Feb

TrainingIndustry.com Top Learning Services Companies

11

Feb

Ragan's Workplace Wellness Hot List

15

Feb

The Rally Awards

18

Feb

The International e-Assessment Awards

20

Feb

British HR Awards

25

Feb

UK Employee Experience Awards

28

Feb

Working Families Best Practice Awards
IT & Telecommunications




07

Jan

RegTech Insight Awards Europe

10

Jan

Cyber Defense Magazine InfoSec Awards

14

Jan

Cybersecurity Excellence Awards

14

Jan

Computing DevOps Excellence Awards

21

Jan

SIIA CODiE Awards

28

Jan

Artificial Intelligence Excellence Awards

31

Jan

SAP Innovation Awards

31

Jan

Bingoport Players Choice Awards

04

Feb

Digital Leaders Impact Awards

07

Feb

Mobile News Awards

~12

Feb

The IDEAS Awards

~14

Feb

The National Cyber Awards

~16

Feb

The Global Annual Achievement Awards for Artificial Intelligence

18

Feb

Global Business Tech Awards

~20

Feb

IBM Beacon Awards and IBM Cloud, Data and AI Excellence Awards

24

Feb

SC Awards Europe

24

Feb

SC Magazine Awards Europe

~26

Feb

Cyber Risk Awards

28

Feb

The A' Website and Web Design Awards
Journalism Publishing & Media




07

Jan

The Sigma Awards for Data Journalism

19

Jan

SJA British Sports Journalism Awards

19

Jan

The SJA British Sports Journalism Awards

MD

Headlinemoney Awards

26

Jan

Dart Awards for Excellence in Coverage of Trauma

31

Jan

Society for Environmental Graphic Design SEGD Global Design Awards

~31

Jan

Sound of the Year Awards

10

Feb

The Drum Awards for Online Media

10

Feb

One World Media Awards

~15

Feb

FESPA Print Awards

15

Feb

British Media Awards

16

Feb

Cynopsis Sports Media Awards

~25

Feb

The PPA New Talent Awards 30 Under 30

~28

Feb

The Games Media Brit List

28

Feb

Wincott Awards for Financial Journalism
Legal Services




21

Jan

The Legal Week Innovation Awards

07

Feb

ACC Top 10 30-Somethings Awards

11

Feb

Modern Law Awards

MD

The Legal 500 Awards UK
Marketing PR Events & Advertising




07

Jan

Clio Music Awards

07

Jan

Digiday Video and TV Awards

10

Jan

MAA Worldwide GLOBES Awards

11

Jan

British Arrows Awards

12

Jan

Campaign Experience Awards

17

Jan

UK Sponsorship Awards

19

Jan

BIMA 100

20

Jan

Campaign Tech Awards

20

Jan

Campaign Media Awards

20

Jan

AVA Digital Awards

21

Jan

Digiday Future Leader Awards

21

Jan

PR Daily's Social Media & Digital Awards

21

Jan

The iList (IPA & Unilever)

23

Jan

IABC Gold Quill Awards (for Business Communication)

27

Jan

PRWeek Global Awards

27

Jan

Festival of Media Global Awards

28

Jan

PRmoment Awards

28

Jan

The Communicator Awards

31

Jan

Internationalist Awards for Innovation in Media

31

Jan

SABRE Awards EMEA

31

Jan

The Internet Advertising (IAC) Competition Awards

03

Feb

The Drum Awards for Search

04

Feb

Digital Event Awards

04

Feb

UK Paid Media Awards

10

Feb

Campaign Agency of the Year Global

10

Feb

PRWeek UK Best Places to Work

~12

Feb

B2B Marketing Martech Awards

14

Feb

Performance Marketing Awards

14

Feb

International Loyalty Awards

14

Feb

The International Loyalty Awards

16

Feb

The Drum Awards for Digital Advertising

17

Feb

International Emmy Awards

18

Feb

European Design Awards (EDAwards)

18

Feb

Digiday Content Marketing Awards

22

Feb

Brand Film Awards

25

Feb

The Conference Awards

25

Feb

Global Eventex Awards

25

Feb

The Awards Awards

~26

Feb

PR News' Digital PR Awards

28

Feb

Adweek Experiential Awards

28

Feb

The A' Advertising, Marketing and Communication Design Award
Planning & Property




11

Jan

British Conveyancing Awards

21

Jan

The RICS Awards

31

Jan

Local Land Charges Awards for Excellence

02

Feb

The RESI Awards

MD

Society of Garden Designers SGD Awards

~14

Feb

The RTPI Awards for Planning Excellence

14

Feb

The Property Awards

28

Feb

The Association of Relocation Professionals ARP Awards
Products & Manufacturing




07

Jan

The Pump Industry Awards

28

Feb

The A' Design Award
Public Sector




21

Jan

The Youth Sport Trust Awards

21

Jan

iNetwork Innovation Awards

21

Jan

iESE Public Sector Transformation Awards

28

Jan

LGC Awards (Local Government Chronicle Awards)

25

Feb

The Education Resources Awards (ERAs)

28

Feb

The A' Governance and Public Services Design Award

~28

Feb

Street Design Awards
Retail & Consumer Goods




07

Jan

Specialty Coffee Association Sustainability Awards

07

Jan

Drapers Sustainable Fashion Awards

14

Jan

Food & Drink Heroes Awards

15

Jan

EuropaProperty CEE Retail Awards

15

Jan

Land and Soil Management Awards

MD

International Chocolate Awards

21

Jan

Glossy Beauty Awards

21

Jan

The Fragrance Foundation Awards

21

Jan

Food Management Today FMT Industry Awards

28

Jan

Farm Shop & Deli Awards

31

Jan

SIBA Business Awards

31

Jan

DIY Week Awards

01

Feb

Retailers' Retailer of the Year

02

Feb

The British Sandwich Association Sammies Awards

03

Feb

The Bookseller British Book Industry Awards

04

Feb

Pure Beauty Global Awards

04

Feb

The Vendies Vending Industry Awards

11

Feb

Drapers Footwear Awards

~12

Feb

National Burger Awards

N/A

Great Taste Awards

15

Feb

Online Retailer Awards

15

Feb

International Association for Food Protection IAFP Awards

~15

Feb

The British Kebab Awards

~16

Feb

The Golden Chopsticks Awards

~20

Feb

The Sommelier Wine Awards (SWA)

~22

Feb

Specialty Coffee Association Awards

24

Feb

Retail Systems Awards

~26

Feb

The Glossy Fashion Awards

~28

Feb

CWB Independent Retail Awards

~28

Feb

Scratch Stars Awards (UK Nail Industry)

28

Feb

The A' Footwear, Shoes and Boots Design Award

28

Feb

Food and Drink Federation FDF Awards
Supply Chain




28

Jan

World Procurement Awards

04

Feb

The Institute for Supply Management J. Shipman Gold Medal Award
Third Sector




07

Jan

Weston Charity Awards

23

Jan

National Crimebeat Awards

26

Jan

The Charity Governance Awards

04

Feb

The Sheila McKechnie Foundation National Campaigner Awards

~18

Feb

Amazing Women Awards

28

Feb

The Charity Awards
Transport & Logistics




17

Jan

The ATW Airline Industry Achievement Awards

MD

RoSPA Fleet Safety Awards

28

Jan

The Maritime UK Awards

28

Jan

Barbara Cox Woman of the Year Award

31

Jan

The British Independent Garage of the Year Awards (The BIG Awards)

03

Feb

The Great British Fleet Awards

07

Feb

Amazon Everywoman in Transport and Logistics Awards

~15

Feb

The Auto Industry Excellence Awards

~15

Feb

European Talent in Mobility awards

18

Feb

BVRLA Industry Hero Awards

28

Feb

The A' Vehicle, Mobility and Transportation Design Award

28

Feb

Business Van Awards

28

Feb

Business Motoring Awards
Travel & Tourism




01

Feb

Museums + Heritage Awards for Excellence

~15

Feb

European Group Travel Awards (EGTA)

N/A

Traveller Made Luxury Travel Industry Awards

28

Feb

British Travel Awards

28

Feb

The FlyerTalk Awards