Upcoming award deadlines (in the next two months)
Upcoming award deadlines (in the next two months)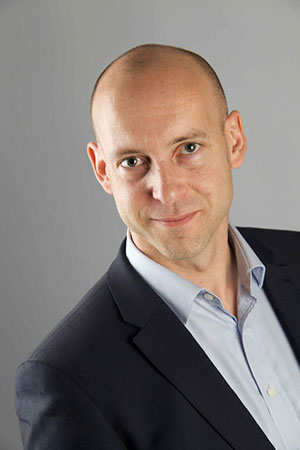 MD & Founder, Boost Awards
Award deadlines coming up (scroll down below text for a list of awards organised by industry) 
Welcome to my overview of upcoming awards to look out for during July and August.
This time of year is 'silly season' for awards as it gets so busy, with July and August featuring important deadlines in many major schemes. As ever, contact our team here at Boost if you need help with your entries or further guidance on which awards to enter, but please bear in mind that we work on a first-come-first-served basis – and our capacity is filling up fast so don't leave it until the last minute. 
General business awards
Some of the highest-profile general business awards have now passed but there are a couple I would like to mention still open for entry. Specific details about many of these, and which might be most suitable for you, can be found in our guide to 'general business awards'. 
You will need to be quick to meet the 5th July deadline, but The UK Business Awards (The Dons) are definitely worth considering. Read our full guide to everything you need to know about these awards.  
If you're looking for more global recognition, then do consider The International Business Awards (The International Stevies). These US-based awards feature well over a hundred categories, so there is something for everyone, from apps, websites, teams, departments, products, services and the business as a whole. Deadline here is 18th July. 
Customer Service awards 
In the Customer Service space, The European Contact Centre and Customer Service Awards (the ever-so catchy ECCCSAs) are still open until 12th July. Also be aware of a really great new global scheme, The International Customer Experience Awards, which have their event in Amsterdam this year and will be open until 7th August.
The International Engage Awards are seemingly unique in that they are the only awards scheme that recognises both customer and employee engagement. This year they include 20 categories, nine of them brand new to the programme. The current advertised deadline is 15th July. They also provide an ideal bridge from customer-focussed awards to our next section…
HR awards and training awards
I wanted to share a quick summary of all the many HR awards on the horizon; it really is 'HR season' so I wouldn't want you to miss out. Our more detailed guide is here – 'Which are the best HR awards to enter?'
The Recruiter Investing in Talent Awards are highly credible and feature a number of new categories this year including Diversity and Inclusion Champion, Most Engaging Social Responsibility Programme, Best Onboarding Programme and the highly desirable accolade, Best Recruitment Team of the Year. These have just extended their deadline until 12th July.
Two other awards on the horizon are The Stevie Awards for Great Employers (17th July deadline) and The HR in Hospitality Awards for Excellence (26th July deadline).
The Investors in People Awards are now open. These are a superbly-run scheme and highly credible, so we are very proud to be partnering with them this year. Make sure to enter before 26th July deadline.
The European Diversity Awards by Twin Media are open until 30th July and host their event in London. We are seeing a rapidly increasing demand for diversity awards and diversity categories within industry-specific awards, and these are great scheme to consider. 
You have until 31st July to get your entry in for The CIPP Annual Excellence Awards. While these UK awards focus on 'payroll' there is some overlap with employee benefits.  
The In-house Recruitment Awards for Excellence are UK awards sponsored by Saba and Lumesse and have a deadline of 31st July. Run by the 10,000 strong In-house Recruiter network community.
A relatively new addition, The Inclusive Companies Awards reward those championing diversity and promoting inclusion for all. These UK awards close on 9th August. The Rewards are also UK hosted, but are open to global entry until 30th August. This year's categories include Best Business Award and Recruitment Provider Award, alongside ever-popular categories such as Best Leader Award and Rising Star Award.
Financial services awards, banking awards and insurance awards
A very interesting new scheme just launched is called Culture in Finance, which aims to recognise those rebuilding public trust in the financial services sector and create positive work cultures. A great new addition but you will need to be quick –  deadline is 5th July.
The Banker also has two of their flagship schemes coming up, both sharing a 15th July deadline. The Banker Investment Banking Awards and the self-explanatory The Banker – Bank of the Year Awards.    
Some of the biggest finance awards are approaching. The Insurance Times Awards (deadline 23rd July) are understandably prestigious within the industry, while The Financial Innovation Awards (7th August) have a great selection of categories that are difficult to find in other schemes. If you are involved in the world of fintech, then it's definitely worth considering The Banking Technology Awards (31st August). 
Technology awards

Talking of tech, there are some stalwart awards of the technology and IT industry coming up.
The UK IT Industry Awards are undoubtedly one of the biggest schemes around. Entry closes 5th July but there might be a further extension if you request it. Nominations are being accepted until 6th July for The Sunday Times Tech Track 100, recognising Britain's fastest-growing private technology companies.
The UK Social Media Communications Awards are open until 12th July, with a whole raft of categories for agencies, in-house teams, campaigns and paid social. Coming up hot on its heels, we've The CRN Channel Awards (deadline 13th July), featuring a whole host of new categories and, as is often the case with some of the more innovative awards, this year they're going with a funfair theme to reflect the rollercoaster ride of the past 12 months in the UK channel industry. Also worth recommending, The Comms National Awards are open until 31st July.  
Marketing awards and PR awards
The PRCA National Awards are very prominent in the world of PR, being run by the world's largest PR and communications professional body. The deadline for this year is 12th July. Categories are divided between Campaign, Individual and Team Awards, and a notable new addition is the Diversity Award for both PR agencies or in-house PR teams.
Plenty of marketing awards on the horizon so I will be brief with these. The Sales and Marketing Technology Awards (The Sammy) are open until 19th July, followed by The Drum Content Awards (2nd August) and The CorpComms Awards (9th August). 
Two sister schemes that are open to international entry are The GlobalTrend Marketing Awards and The GlobalTrend Video Awards. Deadline for both is currently advertised as 30th August. 
CSR awards
Our final section is for environmental and sustainability awards, with a few really great schemes to consider. The Green Apple Awards for Environmental Best Practice were launched in 1994 and are a very popular scheme with multiple winners and overall awards. The Green World Awards have been more recently launched as the top tier of the Green Apple Awards – enabling companies and organisations to win environmental recognition not only for themselves, but also for their countries. Both of these international awards have a deadline of 31st July. Please also consider a brilliantly-run scheme in the US, The SEAL Awards – honouring Sustainability, Environmental Achievement and Leadership. Entries close 16th August.
Hopefully these highlighted awards have provided some insights to help you plan which awards to enter – I wish you the best of luck during this busy awards season. Below you will find all the awards in the next two months, organised by industry sector. Remember, do please contact Boost if you need a helping hand entering any of these – our in-house team of experienced award writers have won over 1,300 awards and can increase your chances of a win significantly.
You can also sign up for our email deadline reminder service, so that the next two months of deadlines arrive in your inbox – completely free of charge. Handy, I think you will agree!  
Chris. 
Business




05

Jul

UK Business Awards (The Dons)

12

Jul

The BOSS Industry Awards (Office Supplies and Services)

18

Jul

The International Business Awards (The International Stevies)

22

Jul

IFSEC Security & Fire Excellence Awards

26

Jul

Sunday Times Top Track 250 Programme

31

Jul

Online Business Awards

14

Aug

eBay for Business Awards

~15

Aug

The Telegraph Trade Awards

23

Aug

Document Manager Awards
Business Leaders




01

Jul

Computer Weekly 50 Most Influential Women in UK Technology

05

Jul

The Natwest Great British Entrepreneur Awards

08

Jul

NatWest Everywoman Awards

15

Jul

Best Business Women Awards

21

Jul

The Woman Who Achieves Solopreneur Awards

01

Aug

The ITRG CIO Leadership Awards

02

Aug

MBA Roundtable Innovator Award

14

Aug

Cartier Women's Initiative Awards

23

Aug

Global Leaders in Consulting
Construction & Architecture




N/A

RIBA Stirling Prize

05

Jul

On the Tools Awards

07

Jul

Institution of Engineering and Technology IET Young Woman Engineer of the Year Awards

12

Jul

What House? Awards

12

Jul

The RICS Matrics Young Surveyor of the Year Award

18

Jul

The Inside Housing Development Awards

19

Jul

The British Engineering Excellence Awards

20

Jul

BIG SEE Interior Design Awards (South East Europe)

20

Jul

BIG SEE Wood Awards (South East Europe)

26

Jul

The Civic Trust Awards

31

Jul

G19 Awards

02

Aug

Building Innovation Awards

~06

Aug

The National Energy Efficiency & Healthy Homes Awards

09

Aug

Lifting Equipment Engineers Association LEEA Awards

15

Aug

Architecture MasterPrize

16

Aug

International Property Awards (Europe)

22

Aug

International Property Awards (UK)

23

Aug

New Civil Engineer NCE Graduate & Apprentice Awards

30

Aug

The Builders' Merchants News Awards

30

Aug

The Architectural Review Emerging Architecture Awards
Corporate Social Responsibility




01

Jul

CIEH Excellence Awards

07

Jul

UK Social Enterprise Awards

15

Jul

WANGO Awards

31

Jul

Green Apple Awards For Environmental Best Practice

31

Jul

Green World Awards

~01

Aug

IHPM Corporate Health and Productivity Management Awards

16

Aug

SEAL Business Sustainability Awards

16

Aug

The Future Resource Green Apple Awards

30

Aug

Disability Matters Awards Europe

30

Aug

Disability Matters Awards Europe
Customer Contact




02

Jul

DACH Customer Experience Awards

12

Jul

The European Contact Centre and Customer Service Awards (ECCCSAs)

12

Jul

The Collections and Customer Service Awards (CCS Awards)

31

Jul

The International Engage Awards

07

Aug

International Customer Experience Awards

~10

Aug

GSA's Service Provider Top Employer Index

~31

Aug

GSA Global Sourcing Awards
Design & Innovation




01

Jul

ICIS Innovation Awards (Chemical Industry)

05

Jul

Institution of Engineering and Technology IET Innovation Awards

08

Jul

SBID International Design Awards

11

Jul

James Dyson Award

20

Jul

BIG SEE Product Awards (South East Europe)

26

Jul

The Horners Awards for Plastics Innovation & Design and Bottlemakers Award

31

Jul

Global Aquaculture Innovation Award

10

Aug

SVIEF Innovation Awards

12

Aug

HOW International Design Awards

30

Aug

Jing Shan Classic, Cultural and Creative Arts Awards
Education




04

Jul

EUREC Awards (Renewable Energy Education)

05

Jul

The Progressive Preschool Awards

08

Jul

Association of Colleges AoC Beacon Awards

12

Jul

The Primary Science Teacher Awards

26

Jul

EDUcatering Excellence Awards

31

Jul

The ATC Language Industry Summit Awards

Ranking

Times Higher Education World University Rankings
Energy & Utilities




12

Jul

World Oil Awards

12

Jul

The Electrical Industry Awards

02

Aug

The Energy Awards

09

Aug

Oil & Gas UK Awards

30

Aug

Green Energy Awards
Financial Services




01

Jul

Spears Wealth Management Awards

04

Jul

Financial News FN100 Women in European Finance

05

Jul

Investment Week Gold Standard Awards

05

Jul

The Financial Reporter Women's Recognition Awards

05

Jul

Culture in Finance

11

Jul

CIR Risk Management Awards

12

Jul

Financial Adviser Service Awards

12

Jul

The Collections and Customer Service Awards (CCS Awards)

15

Jul

The Banker Investment Banking Awards

15

Jul

The Banker Awards - Bank of the Year

15

Jul

The Banker Financial Inclusion and Banking in the Community Awards

N/A

Moneywise Pensions Awards

18

Jul

Payments Awards

MD

COVER Excellence Award

23

Jul

Insurance Times Awards

26

Jul

Personal Finance Awards

26

Jul

Women in Insurance Awards

27

Jul

Risk Awards

28

Jul

World Finance Pension Funds Awards

31

Jul

Gartner Financial Services Eye on Innovation Awards

31

Jul

CIPP Annual Excellence Awards

31

Jul

Health Insurance & Protection Awards

31

Jul

TMT Finance & Investment World Awards

01

Aug

Tackling Economic Crime Awards (TECAs)

02

Aug

Insurance Asset Management Awards

02

Aug

TRI Awards (Turnaround, Restructuring and Insolvency)

07

Aug

Financial Innovation Awards

N/A

EMEA Finance Treasury Services Awards

08

Aug

The PwC AIM Awards

09

Aug

Lending Awards

~14

Aug

Women in Finance Awards Eastern Europe

~15

Aug

CCR Credit Excellence Awards

16

Aug

Future Digital Awards Fintech and Payments

N/A

The GlobalCapital Derivatives Awards

30

Aug

Buy-Side Technology Awards

30

Aug

Audit and Risk Awards

31

Aug

Banking Technology Awards
Health & Social Care




01

Jul

Audiologist of the Year

01

Jul

Digital Health Awards

01

Jul

CIEH Excellence Awards

05

Jul

National Association of Care Catering (NACC) Awards

12

Jul

Our Health Heroes

12

Jul

The Occupational Health & Wellbeing Awards

17

Jul

Mind Media Awards

22

Jul

World ADC Awards

26

Jul

National Care Awards

26

Jul

National Dementia Care Awards

31

Jul

IMTJ Medical Travel Awards

09

Aug

The Eyeforpharma Awards

16

Aug

CPhI Pharma Awards

16

Aug

European Lifestars Awards

16

Aug

European Lifestars Awards

17

Aug

The Sun's Who Cares Wins Awards

30

Aug

Caring UK Awards

~31

Aug

Association of Clinical Research Professionals ACRP Awards

31

Aug

The AGFD Good Funeral Awards

31

Aug

National Advocacy Awards
Hospitality Sport & Leisure




05

Jul

The Football Business Awards

08

Jul

World Spa and Wellness Awards

26

Jul

HR in Hospitality Awards for Excellence

31

Jul

The Caterer Product Excellence Awards

02

Aug

International Association of Amusement Parks and Attractions (IAAPA) Brass Ring Awards

~05

Aug

World Boutique Hotel Awards

09

Aug

Hotel Cateys

~15

Aug

The Peace and Sport Awards

16

Aug

Springboard Awards for Excellence

16

Aug

International Hotel Awards - Europe

18

Aug

The English Italian Awards

22

Aug

International Hotel Awards - UK

30

Aug

National Fitness Awards

31

Aug

The British Curry Awards
HR & Training




01

Jul

Asian Apprenticeship Awards

Ongoing

BITC Best Employers for Race / Race Equality Awards

05

Jul

Institute of Recruitment Professionals (IRP) Awards

09

Jul

APSCo Awards for Excellence

10

Jul

Baxendale UK Employee Ownership Awards

12

Jul

Recruiter Investing in Talent Awards

19

Jul

Workingmums.co.uk Top Employer Awards

26

Jul

HR in Hospitality Awards for Excellence

26

Jul

The Investors in People Awards

30

Jul

European Diversity Awards

31

Jul

In-house Recruitment Awards for Excellence

31

Jul

The Learning Technologies Awards

31

Jul

The Prince Michael International Road Safety Awards

31

Jul

The International Engage Awards

Ranking

The Times Top 100 Graduate Employers

07

Aug

The Stevie Awards for Great Employers

09

Aug

The Inclusive Companies Awards

23

Aug

The Digiday WorkLife Awards

30

Aug

The Rewards

30

Aug

HRO Today CHRO of the Year Awards

30

Aug

Global Equality & Diversity Awards

~31

Aug

Incentive Magazine Motivation Masters Awards
IT & Telecommunications




01

Jul

The Global Annual Achievement Awards for Artificial Intelligence

05

Jul

UK IT Industry Awards (UKITIA)

05

Jul

Computing Technology Product Awards

06

Jul

The Sunday Times Tech Track 100

12

Jul

CRN Channel Awards

19

Jul

The Lovie Awards

19

Jul

The UK Social Media Communications Awards

19

Jul

Digiday Technology Awards

19

Jul

Cloudera Data Impact Awards

MD

Mobile Choice Consumer Awards

26

Jul

Computing Security Awards

31

Jul

Security Serious Unsung Heroes Awards

31

Jul

Infoworld Bossies

31

Jul

The Comms National Awards

31

Jul

Technology Services Industry Association TSIA Star Awards

31

Jul

The Good Web Guide Awards

31

Jul

World Communication Awards Culture Change Award

01

Aug

CSO50 Awards

02

Aug

The Global Carrier Awards

08

Aug

Cynopsis Digital It List

09

Aug

TIGA Games Industry Awards

12

Aug

The MobileWebAwards

~14

Aug

The Proto Awards

MD

PwC UK Tech Awards

16

Aug

Go:Tech Awards

16

Aug

Stratus Awards for Cloud Computing

16

Aug

APPEALIE SaaS Awards

16

Aug

The Streamy Awards

~19

Aug

The Narrow Web Print Awards

19

Aug

ISTQB® International Software Testing Excellence Award

21

Aug

Ragan's Intranet Awards

22

Aug

IoT, Cloud & CyberSecurity Innovation Awards

30

Aug

Kantar Information is Beautiful Awards

31

Aug

VRCORE Awards
Journalism Publishing & Media




03

Jul

Digital TV Europe Content Innovation Awards

05

Jul

Printweek Awards

14

Jul

Caravan Writers Guild Awards for Journalism

17

Jul

Mind Media Awards

19

Jul

FlexoTech International Print and Innovations Awards

01

Aug

Barlett & Steele Awards for Investigative Business Journalism

02

Aug

IABM BaM Awards

20

Aug

The Asian Media Awards

23

Aug

The Editor & Publisher EPPY Awards
Legal Services




12

Jul

The UK Diversity Legal Awards

12

Jul

British Legal Technology Awards

02

Aug

Lawyer Monthly Legal Awards

15

Aug

The British Legal Awards
Marketing PR Events & Advertising




01

Jul

Field Marketing and Brand Experience FMBE Awards

02

Jul

Market Research Society MRS and Research Live Awards

05

Jul

The Drum Awards for Digital Industries (DADI Awards)

05

Jul

The Franchise Marketing Awards

09

Jul

PRWeek Diversity Distinction in PR Awards

10

Jul

The Drum PR Awards

11

Jul

The Videographer Awards

11

Jul

Mercomm Galaxy Awards

12

Jul

PRCA National Awards

12

Jul

Digital Cinema Media Awards

17

Jul

Campaign Big Awards

18

Jul

dotCOMM Awards

19

Jul

PR Daily's Content Marketing Awards

19

Jul

The Sales and Marketing Technology Awards (The Sammy)

19

Jul

PR News Top Places to Work

22

Jul

Integrated Marketing Communications IMC European Awards

24

Jul

International Performance Marketing Awards

26

Jul

The IPM COGS Awards (Institute of Promotional Marketing)

26

Jul

Effective Mobile Marketing Awards

30

Jul

The EthicMark Awards

MD

Effie Awards Europe

31

Jul

MediaPost OMMA Awards

31

Jul

LIA Awards

31

Jul

PR News' Digital Awards

31

Jul

Transform's Young Contenders

01

Aug

British Excellence in Sales and Marketing BESMA Awards

02

Aug

The Drum Content Awards

05

Aug

Digital Entrepreneur Awards

05

Aug

Internationalist Awards for Innovative Digital Solutions

06

Aug

Summit Marketing Effectiveness Awards

08

Aug

Cynopsis Model D Awards

09

Aug

ANA International Echo Awards

09

Aug

CorpComms Awards

09

Aug

Davey Awards

09

Aug

Clio Entertainment

~13

Aug

APA Show

16

Aug

The Drum B2B Awards

22

Aug

HSMAI Adrian Awards

28

Aug

The Drum Advertising Awards

29

Aug

The Drum Out of Home Awards

30

Aug

Screen Awards

30

Aug

The Drum Social Purpose Awards

30

Aug

GlobalTrend Marketing Awards

30

Aug

GlobalTrend Video Awards
Planning & Property




MD

The 24Housing Awards

26

Jul

FX International Interior Design Awards

26

Jul

Property Week Management All-Stars

31

Jul

The Negotiator Awards

31

Jul

National LIS Awards

01

Aug

The ESTAS Conveyancer Awards

MD

The PFM Awards (Premises & Facilities Management)
Products & Manufacturing




01

Jul

Lux Awards

26

Jul

Agrow Awards

MD

Materials Research Society MRS Annual Awards

16

Aug

Elektra Awards (Electronics Weekly)

30

Aug

The British Aerosol Manufacturers Association BAMA Awards
Public Sector




01

Jul

CIEH Excellence Awards

15

Jul

The Guardian Public Service Awards

19

Jul

Social Worker of the Year Awards

24

Jul

The Civil Service Awards

19

Aug

Local Authority Recycling Advisory Committee LARAC Awards
Retail & Consumer Goods




01

Jul

Women in Meat Industry Awards

04

Jul

Great British High Street Awards

05

Jul

Retail Knowledge Fraud Awards

MD

International Chocolate Awards

12

Jul

British Farming Awards

MD

European Street Food Awards

20

Jul

BIG SEE Fashion Awards (South East Europe)

22

Jul

The Walpole British Luxury Awards

22

Jul

Butcher's Shop of the Year Awards

24

Jul

The eCommerce Awards for Excellence

25

Jul

Drinks International Travel Retail Awards

25

Jul

The OutDoor INDUSTRY Award

26

Jul

The NBF Bed Industry Awards

29

Jul

Food Manufacture Excellence Awards

MD

Grocer Own Label Accreditation and Awards

31

Jul

The Gluten Free Awards

31

Jul

Product of the Year

MD

National Fish and Chip Awards

31

Jul

The Vendies Vending Industry Awards

01

Aug

Asian Trader Awards

08

Aug

Revo Gold Awards

10

Aug

The Lucie Technical Awards (Photographic Industry)

16

Aug

The Drinks Retailing Awards

16

Aug

VM & Display Awards

23

Aug

Society of Food Hygiene & Technology SOFHT Awards

MD

British Street Food Awards

N/A

PETA Vegan Food Awards

30

Aug

The Beauty Awards

31

Aug

National Chilli Awards
Supply Chain




30

Jul

Supply Chain Project of the Year Award
Third Sector




26

Jul

PR Daily's Nonprofit PR Awards

MD

The Local Business Charity Awards
Transport & Logistics




Ongoing

Global Fleet Champions Awards

05

Jul

CAPA Aviation Awards for Excellence

12

Jul

Global Freight Awards

15

Jul

Commercial Fleet Awards

19

Jul

The CIVITAS Awards (Sustainable Urban Mobility)

26

Jul

TRANStech Awards

31

Jul

The International Railway Group Award

~31

Jul

International Auto Finance Network IAFN Awards

02

Aug

Postal Technology International Awards

02

Aug

Transport Planning Society People's Award

30

Aug

The Global Light Rail Awards

30

Aug

The CitNOW Video Awards
Travel & Tourism




01

Jul

Group Leisure and Travel Awards

07

Jul

Travolution Awards

N/A

Business Traveller Awards

19

Jul

International Travel Insurance Journal ITIJ Awards

20

Jul

BIG SEE Tourism Awards (South East Europe)

31

Jul

Seatrade Cruise Awards

11

Aug

World Travel Technology Awards

15

Aug

Travvy Awards

~30

Aug

World Luxury Hotel Awards

~31

Aug

Travel and Hospitality Awards