Upcoming award deadlines (in the next two months)
Upcoming award deadlines (in the next two months)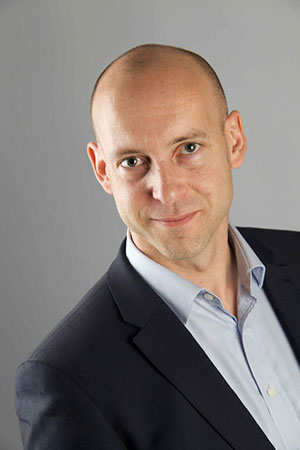 MD & Founder, Boost Awards
Award deadlines coming up (scroll down below text for a list of awards organised by industry) 
Welcome to my overview of upcoming awards to look out for during March, April and beyond.
It is often the case that some industries see their awards bunch together. For example, financial services in autumn, IT and technology over the new year, while the construction industry prefers the first few months of the year.
Well, with this in mind, it is fair to say that this time of the year is very much HR awards season, as well as there being some significant training awards deadlines. But it's not all about HR – there are plenty of other great awards schemes approaching in CSR, marketing and retail, and some of the big general business awards like The National Business Awards are now open, so definitely worth including in your planning. As ever, contact our team here at Boost if you need help with your entries or further guidance on which awards to enter. 
HR awards
Training awards 
The IELA International E-Learning Awards – Business Division are International awards run from New York by International E-Learning Association (IELA), with a 2019 deadline of 1st March. They are fairly unusual in the sense they have just three categories – E-Learning, Mobile Learning and Blended Learning – and are very much focused on products, rather than projects. There is nothing in the entry form for impact or results, just product description, audience and goals. 700 words total.
The Princess Royal Training Awards: These prestigious UK awards recognise good, solid, well-evaluated training – both in terms of the company-wide strategy, and one particular headline case study. It is an onerous process with a huge entry form, three supporting documents and a lengthy site visit – but the potential reward at the end is royal recognition.
The scheme attracts big brands, is extremely credible, and – being a multi-winner scheme – winnable, too. Very worthwhile if you put in the investment of time.
They have a deadline of 29th March so if you need our help, contact us asap.
The Brandon Hall Excellence in Human Capital Management Program: These are US-based but open for international entry. A decent-sized application form, but there are loads of awards up for grabs. They have a deadline of 12th April. These awards are great in terms of having loads of categories for products as well as projects, and multiple gold, silver and bronze. Categories include – Learning and Development; Talent Management; Leadership Development; Talent Acquisition; Workforce Management; Sales Performance.
The TJ Awards (Training Journal): These two-stage UK awards are highly credible and have a deadline of 12th June – some way off yet, but they do require some preparation. There are 16 categories available, including catch-all categories like "Best Public Sector Programme" and more focused ones like "Best Sales Programme".
The second stage is a face-to-face presentation where PowerPoint is banned, so it is all about the script. (N.B Boost can also help with presentations, so even if you do write the main entry yourself, it might be worth contacting us if you do get shortlisted.) Boost will be taking part in the TJ Awards seminars, with advice on entering over the coming months, so please come and join us. 
Marketing awards
There's never any shortage of marketing awards on the horizon. While it certainly isn't peak marketing season quite yet, there are a few worth mentioning:
The Hermes Creative Awards: The trophy is a majestic symbol of the ancient Greek messenger, depicted as a pair of wings on a plinth. In Greek mythology, Hermes is not just a messenger, he is the Olympian god of orators and wit, of literature and poets, and invention and commerce. So naturally you would be proud to display this in your trophy cabinet! These popular US-based international awards have a deadline of 14th March and an enormous 200+ categories.
The Marketing Week Masters Awards: Though these UK awards have undergone a number of name changes over the years, they remain very credible amongst agencies in particular. Deadline here is 29th March, with categories falling into three camps: Sector Masters, Channel Masters and Special Masters (agency, brand innovation, etc.). Three overall winners are announced.
The UK Digital Experience Awards, by Awards International, have a deadline of 5th April, and are particularly interesting because they are the only scheme focused squarely on customer experience in the digital space. We have found that companies wanting to promote their online consumer offerings are very keen indeed to get this award, so it's well worth considering.
Retail awards
There are a few big awards coming up in retail too:
The Grocer Gold Awards is a huge scheme, particularly amongst the main supermarkets. They all want to be the Grocer Gold Retailer of the Year. They are UK-only and have an extended deadline of 11th March. Categories fall into five themes: 1) Product Awards; 2) Initiatives; 3) Retailer / Wholesaler Awards (including "Grocer of the Year"); 4) People Awards; 5) Manufacturer / Supplier Awards.
The Grocer Own Label Accreditation and Awards: These UK awards are a year-round accreditation, with the current phase deadline being 29th April.
The Drinks Business Awards: As you might expect, these are very credible in the world of wines and spirits in particular. They have a deadline of 4th May, with categories themed as Personality Awards, Business Awards and Marketing Awards. Cheers!
The Drapers Awards are everything in the UK fashion industry…as demonstrated by the eye-watering £4k price tag per table at the dinner! They have a deadline of 18th May.
Hopefully these award highlights have provided some insights to help you plan which awards to enter – I wish you the best of luck during the spring awards season. Below you will find all the awards in the next two months organised by industry sector. Remember, do please contact Boost if you need a helping hand entering any of these – our in-house team of experienced award writers have won over 1,100 awards and can increase your chances of a win significantly.
You can also sign up for our email deadline reminder service, so that the next two months of deadlines arrive in your inbox – completely free of charge. Handy, I think you will agree!  
Chris. 
Business




01

Mar

European Families in Business Awards

08

Mar

Best in Biz Awards International

08

Mar

SSON's Excellence Awards

MD

FSB Celebrating Small Business Awards

22

Mar

Globee Awards

29

Mar

The National Family Business Awards

31

Mar

ACQ Global Awards

31

Mar

The Small Awards

~04

Apr

Global BRM Community Excellence Awards

05

Apr

European Business Awards

~09

Apr

The South African Chamber of Commerce UK Business and Community Awards

15

Apr

Lotus Awards
Business Leaders




N/A

The Arab Awards

15

Mar

The CEO World Awards

N/A

The Asian Awards

21

Mar

CEO Today Business Women of the Year Awards

22

Mar

We are the City's Rising Star Awards

29

Mar

The IPSE Freelancer Awards

MD

Institute of Directors (IoD) Director of the Year National Awards

~01

Apr

The ITRG CIO Leadership Awards

19

Apr

British Citizen Awards

23

Apr

Black British Business Awards

29

Apr

Making Business Happen Awards (USW)

30

Apr

National Learning Disabilities and Autism Awards
Construction & Architecture




04

Mar

Housing Design Awards

04

Mar

The Outstanding Building of the Year (TOBY) International Awards

15

Mar

Construction Manager of the Year Awards

15

Mar

The ECA Annual Awards

15

Mar

Architecture in Perspective Annual Competition

22

Mar

Living Waterways Awards

29

Mar

Architectural Review AR House Awards

29

Mar

The Architizer A+ Awards

29

Mar

The Inspire Awards

29

Mar

Galvanizers Association Galvanizing Awards (GAGAs)

31

Mar

The IOC/IAKS Award for Sports & Leisure Facilities

31

Mar

British Demolition Awards

31

Mar

World Habitat Awards

MD

Constructing Excellence Awards

05

Apr

British Construction Industry Awards (BCIA)

09

Apr

Wienerberger Brick Award

15

Apr

The Schueco Excellence Awards

17

Apr

The Structural Awards

18

Apr

Concrete Society Awards

30

Apr

The Year in Infrastructure Awards
Corporate Social Responsibility




01

Mar

Renewable Energy Awards

01

Mar

Communitas Awards

08

Mar

The Global Good Awards

12

Mar

Cleantech Innovate Awards

14

Mar

Awards for Excellence in Recycling & Waste Management

15

Mar

The BusinessGreen Leaders Awards

15

Mar

The Corporate Engagement Awards

31

Mar

The International CSR Excellence Awards

01

Apr

EACA Care Awards

16

Apr

The Lord Mayor's Dragon Awards

19

Apr

PR Daily's Corporate Social Responsibility Award

N/A

Building Public Trust Awards

30

Apr

National Lottery Awards

30

Apr

Global Duty of Care Awards
Customer Contact




14

Mar

The Confirmit ACE (Achievement in Customer Excellence) Awards

15

Mar

Excellence in Customer Service Award

29

Mar

CRN Sales & Marketing Awards

05

Apr

UK Digital Experience Awards

05

Apr

Genesys Customer Innovation Awards

N/A

The International Virtual Assistants Association IVAA Awards

19

Apr

GSA Professional Awards

19

Apr

Customer Sales and Service World Awards
Design & Innovation




01

Mar

The 3D Printing Industry Awards

07

Mar

The Drum Design Awards

15

Mar

International Design Excellence Awards (IDEA)

18

Mar

The CEDIA Awards

22

Mar

Mixology Awards South

28

Mar

Muse Design Awards

29

Mar

Starpack Industry Awards
Education




01

Mar

College & University Business Officers CUBO Awards

01

Mar

The AAT Training Provider Awards

03

Mar

The National BTEC Awards

08

Mar

The Heist Awards for Education Marketing

08

Mar

VQ Awards (Vocational Qualifications)

08

Mar

Universities Human Resources UHR Awards for Excellence in HR

10

Mar

The Pearson Teaching Awards

10

Mar

TES Schools Award

29

Mar

Aspiration Awards

31

Mar

NDNA Nursery Awards

05

Apr

What's On 4 Junior Awards

19

Apr

Education Business Awards

~20

Apr

Santander Universities Enterprise Awards

26

Apr

The LACA Awards for Excellence

MD

ECU Athena SWAN awards
Energy & Utilities




01

Mar

UK Gas Industry Awards (EUA/IGEM)

08

Mar

Energy Risk Awards

08

Mar

The Global Good Awards

02

Apr

Offshore Technology Conference (OTC) Distinguished Achievement Awards

19

Apr

Energy UK Young Energy Professionals Awards

26

Apr

AD & Biogas Industry Awards
Financial Services




01

Mar

Women in Financial Advice Awards

05

Mar

GlobalCapital Bond Awards

07

Mar

Euromoney Foreign Exchange Survey

08

Mar

The British Insurance Awards

N/A

Retail Banker International RBI Global Awards

11

Mar

Operational Risk Awards

12

Mar

Risk Technology Awards

13

Mar

Insurance Times Claims Excellence Awards

15

Mar

FT IFC Transformational Business Awards

15

Mar

IR Magazine Awards Europe

15

Mar

The Innovators (Global Finance)

15

Mar

The British Accounting Marketing Awards

15

Mar

Motor Finance Awards

22

Mar

Trading Risk Awards

26

Mar

Women in Finance Awards UK

28

Mar

The Banker Islamic Bank of the Year Awards

29

Mar

British Claims Awards

29

Mar

Protection Review Awards

MD

British Private Equity and Venture Capital Association (BVCA) Management Team Awards

31

Mar

The Accounting Excellence Awards

31

Mar

Moneywise Customer Service Awards

01

Apr

Insurance Marketing & Communications Association (IMCA) Showcase Awards

05

Apr

The FDs' Excellence Awards

08

Apr

Consumer Credit Awards

09

Apr

European Microfinance Award

~10

Apr

World's Best Pension Managers Awards

12

Apr

Retirement Planner Awards

12

Apr

Car Finance Awards

15

Apr

Treasury Today Adam Smith Awards

N/A

FX Week e-FX Awards

19

Apr

The Bridging and Commercial Awards

~20

Apr

Your Money Direct Awards

22

Apr

Emerging Payments Awards

24

Apr

The Efma Accenture Insurance Innovation Awards

25

Apr

Euromoney Awards for Excellence

26

Apr

BAI Global Banking Innovation Awards
Health & Social Care




14

Mar

Communique Awards

01

Apr

The CN Awards (Nutrition)

09

Apr

PM Society Digital Awards (Pharmaceutical Marketing Society)

11

Apr

European Mediscience Awards

25

Apr

RSPH Health and Wellbeing Awards

26

Apr

Nursing Times Awards
Hospitality Sport & Leisure




01

Mar

IDEA Industry Awards

01

Mar

The Stadium Business Awards

01

Mar

CHS Awards

01

Mar

National Pub & Bar Awards

08

Mar

The Women in Gaming Diversity Awards

14

Mar

Horticulture Week Custodian Awards

15

Mar

UKActive Awards

MD

AA Hospitality Awards

MD

BEDSA British Ethnic Diversity Sports Awards

05

Apr

EGR (eGaming Review) B2B Awards

14

Apr

Restaurant & Bar Design Awards
HR & Training




01

Mar

IELA International E-Learning Awards - Business Division

15

Mar

ATD BEST Awards

15

Mar

Tomorrow's Health and Safety Awards

15

Mar

Relocate Awards

15

Mar

The EFMD Excellence in Practice (EiP) Awards

22

Mar

The enei Awards (Employers Network for Equality & Inclusion)

25

Mar

HR Excellence Awards (HR Magazine)

25

Mar

The ALT Learning Technologist of the Year Awards

25

Mar

Working Families Best Practice Awards

29

Mar

Princess Royal Training Awards

29

Mar

Global Recruiter Industry Awards

29

Mar

The Student Employee of the Year Awards (SEOTY)

31

Mar

The Global Healthy Workplace Awards (GHWAwards)

11

Apr

The CIPD People Management Awards

12

Apr

Brandon Hall Excellence in Human Capital Management Program

~16

Apr

Institute of Student Employers ISE Recruitment Awards

18

Apr

DIVA Awards

~22

Apr

Tech & Learning Awards of Excellence

23

Apr

ICF International Prism Award

26

Apr

Institute of Internal Communication Awards (IoIC)

~27

Apr

Pink News Awards

MD

The RoSPA Health and Safety Awards

30

Apr

Great Place to Work - Best Workplaces for Women

30

Apr

British Institute of Cleaning Science BICSc Awards
IT & Telecommunications




01

Mar

Comms Dealer Sales and Marketing Awards

01

Mar

Datacentre Solutions Awards (DCS)

01

Mar

Digital Leaders DL100 Awards

01

Mar

The MIT Sloan CIO Leadership Awards

01

Mar

Connected Britain Awards

05

Mar

AOTMP Telecom Management Awards

08

Mar

SSON's Excellence Awards

12

Mar

DataCloud Awards

21

Mar

Midemlab Global Music Startup and App Competition

22

Mar

Broadcast Digital Awards

22

Mar

Inside Market Data Awards & Inside Reference Data Awards

24

Mar

The TiE50 Awards (Technology Startups)

29

Mar

Mobile Industry Awards

29

Mar

CRN Sales & Marketing Awards

29

Mar

Digital Technology Leaders Awards

29

Mar

The Computing Tech Marketing & Innovation Awards

29

Mar

Future Stars of Tech

31

Mar

Auggie Awards

05

Apr

Comms Business Awards

05

Apr

MediaPost Appy Awards

05

Apr

EGR (eGaming Review) Marketing & Innovation Awards

08

Apr

The Storage Awards (The Storries)

11

Apr

Microsoft Worldwide Partner Awards

12

Apr

Fortress Cyber Security Awards

~15

Apr

VMware Global Partner Innovation Awards

~19

Apr

Retail Week Tech.Awards

19

Apr

IT World Awards

~22

Apr

Computing Vendor Excellence Awards

~24

Apr

The Europas - The European Tech Startup Awards

26

Apr

Computing AI & Machine Learning Awards
Journalism Publishing & Media




01

Mar

British Podcast Awards

05

Mar

The Regional Press Awards

05

Mar

The British Insurance Brokers' Association (BIBA) Journalist and Media Awards

08

Mar

PPA Awards

08

Mar

IABM BaM Awards

12

Mar

The Tabbie Awards

15

Mar

The UK Music + Sound Awards

15

Mar

International Music and Sound Awards

15

Mar

IWMF Courage in Journalism Awards

19

Mar

IPG Independent Publishing Awards

21

Mar

AOP Digital Publishing Awards

07

Apr

Data Journalism Awards

26

Apr

The Print, Design & Marketing Awards
Legal Services




01

Mar

HR in Law Awards

MD

The Legal 500 Awards UK

31

Mar

The Conveyancing Awards

31

Mar

Northern Law Awards

05

Apr

Institute of World Business Law Prize

MD

BIALL Awards

30

Apr

The Legal Aid Lawyer of the Year Awards (LALYs)
Marketing PR Events & Advertising




01

Mar

AMEC International Communication Effectiveness Awards

01

Mar

PR Daily's Digital PR & Social Media Awards

01

Mar

PR World Awards

05

Mar

PRWeek Best Place to Work

05

Mar

CIPR Excellence Awards

07

Mar

Event Marketer EX Awards

08

Mar

European Search Awards

13

Mar

Design Advertising and Digital D&AD Awards

13

Mar

Bulldog PR Awards

14

Mar

Campaign Tech Awards

14

Mar

The Drum Chip Shop Awards

14

Mar

Hermes Creative Awards

15

Mar

AEO Excellence Awards (Association of Event Organisers)

15

Mar

Design Week Awards

15

Mar

HOW Promotion & Marketing Design Awards

15

Mar

Clear Channel Outdoor Media Awards

15

Mar

IAB Europe Research Awards

N/A

Marketing Automotive Awards

20

Mar

D&AD New Blood Awards

22

Mar

POPAI Awards (Point of Purchase/Sale)

22

Mar

The PRCA DARE Awards

22

Mar

UK Content Awards

22

Mar

IAB MIXX Awards Europe

28

Mar

Muse Creative Awards

29

Mar

Fresh Awards

29

Mar

The Marketing Week Masters Awards

29

Mar

The Computing Tech Marketing & Innovation Awards

29

Mar

CRN Sales & Marketing Awards

29

Mar

Masterclassing Awards

01

Apr

The Caples Awards

MD

Stadium Events & Hospitality Awards

01

Apr

Gerety Awards

03

Apr

Ragan & PR Daily's Media Relations Award

04

Apr

The APG Creative Strategy Awards

05

Apr

Investment Marketing and Innovation Awards

08

Apr

Summit Creative Award

12

Apr

Brandon Hall Excellence in Human Capital Management Program

12

Apr

Exhibitor Sizzle Awards

18

Apr

Cannes Lions Awards

19

Apr

Clio Fashion & Beauty Awards

~20

Apr

IPA Effectiveness Awards

26

Apr

Institute of Internal Communication Awards (IoIC)

26

Apr

Search Engine Land Awards (The Landy Awards)

N/A

TransgressiveX eXchange Awards

26

Apr

UK Digital Growth Awards
Planning & Property




21

Mar

Housing Heroes Awards

29

Mar

British Security Awards

29

Mar

CoreNet Global Awards

05

Apr

The EG Tech Awards

12

Apr

Property Marketing Awards

~22

Apr

Lettings Agency of the Year Awards

~22

Apr

The Enfranchisement and Right to Manage ERMAS Awards

26

Apr

Estates Gazette EG Awards

26

Apr

ARMA Ace Awards

29

Apr

IWFM Awards (Institute of Workplace and Facilities Management)
Products & Manufacturing




01

Mar

Electronics Industry Awards

29

Mar

The Packaging Innovation Awards brought to you by Dow

12

Apr

Pentawards

26

Apr

The RAC Cooling Industry Awards
Public Sector




15

Mar

Association for Public Service Excellence APSE Service Awards

N/A

Chartered Society of Physiotherapy CSP Awards

25

Apr

The Impact Awards for KEC Professionals
Retail & Consumer Goods




01

Mar

Retail Systems Awards

01

Mar

Decanter World Wine Awards DWWA

05

Mar

The British Sandwich Association Sammies Awards

07

Mar

FAB Creative Excellence Awards (Food & Beverage)

11

Mar

The Grocer Gold Awards

15

Mar

The Glossy Awards

15

Mar

iTQi Superior Taste Awards

17

Mar

Scratch Stars Awards (UK Nail Industry)

22

Mar

Retas Awards

MD

International Chocolate Awards

05

Apr

T3 Awards

06

Apr

The Natural & Organic Awards

11

Apr

British Knitting & Crochet Awards

12

Apr

The SCEPTRE Retail Awards

15

Apr

The Direct Commerce Awards

21

Apr

The Drinks Business Awards

26

Apr

FreeFrom Skin Care Awards

~28

Apr

The Etsy Awards UK & Ireland

MD

Grocer Own Label Accreditation and Awards

30

Apr

Farmers Weekly Awards
Supply Chain




01

Mar

The National GO Awards (Excellence in Public Procurement)

01

Mar

Supply Chain Innovation Award (Council of Supply Chain Management Professionals )

15

Mar

Supply & Demand Chain Executive Top 100

25

Mar

The Temperature Controlled Storage & Distribution Awards (TCS&D Awards)

05

Apr

The CIPS Supply Management Awards
Third Sector




01

Mar

Fundraisers: The New Generation

08

Mar

The Global Good Awards

01

Apr

Lighting the Fire - The Leap Annual Excellence Awards

01

Apr

Charity Retail Awards

05

Apr

Stephen Lloyd Awards

~17

Apr

The Trade Association Forum Best Practice Awards

~23

Apr

National Fundraising Awards
Transport & Logistics




01

Mar

CIHT Awards

04

Mar

Talent in Logistics Awards

08

Mar

Motor Transport Awards

15

Mar

World Post and Parcel Awards

28

Mar

FSDF Health and Safety Awards

29

Mar

National Rail Awards

29

Mar

Network Rail Awards

Ongoing

Global Fleet Champions Awards

05

Apr

Motor Trader Rising Stars Awards

05

Apr

Routeone Awards for Operator Excellence

05

Apr

ACI Europe Best Airport Awards

19

Apr

The Airline Strategy Awards

MD

RoSPA Fleet Safety Awards
Travel & Tourism




04

Mar

The Business Travel People Awards

04

Mar

The People Awards (Excellence in Business Travel)

31

Mar

World Travel Awards Europe

31

Mar

The Freddie Awards (Travel Loyalty)

03

Apr

Travel + Leisure World's Best Awards

25

Apr

ST Star Awards