Upcoming award deadlines (in the next two months)
Upcoming award deadlines (in the next two months)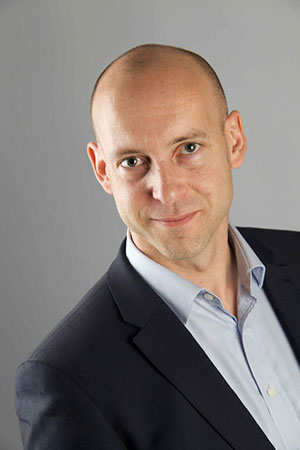 MD & Founder, Boost Awards
Award deadlines coming up (scroll down below text for a list of awards organised by industry) 
Hello from all the team here at Boost Awards – let's take a look at some upcoming awards with deadlines in May and June and see which might be suitable for you and your team to enter.
As ever, contact our team here at Boost if you need help with your entries or guidance on which awards to enter. It is the perfect time to get a date in your diary to begin planning which awards to enter for the rest of 2021 – our amazing new digital planning sessions are a great way to get teams together from across your organisation to identify which are your strongest stories. We can then match them to awards that would provide most benefit to you. Okay, let's get started with the awards to look out for…
General business awards
There is a new scheme on the horizon which has just launched that is definitely worth considering – The Lloyds Bank British Business Excellence Awards – run by the team formerly behind the National Business Awards, which we hear will no longer be running. There are twelve categories in total, the deadline is 25th June, and the awards themselves culminate in a prestigious event at the Grosvenor House Hotel, London in November. 
If you want to win a national business award, then the well-established UK Business Awards (deadline 21st May) are now open. This year the awards return with the theme of 'accelerating UK recovery', and a host of new categories ready to celebrate the heroic people in business in the Covid-era. Read our handy guide to entering The UK Business Awards 2021 for everything you need to know. 
Workplace awards, HR awards and training awards
For a more comprehensive overview, please read our guides to 'Great Employer Schemes', 'Which are the best HR Awards to enter?' and 'Which training awards should I enter?'
There are three key schemes coming up within subsets of HR. The Workplace Savings and Benefits Awards are always competitive. The organisers have informed us that you will need to register by 14th May, with a 11th June submission deadline. Two other schemes to consider include The Corporate Adviser Awards (deadline for the Adviser categories 7th May, Provider categories 18th June), and the highly credible Employee Benefits Awards, which closes 24th May.  
Leadership awards
The second round of entries for The Leadership Excellence Awards by GDS Group has now opened. The awards recognise great leadership in a variety of industries and positions in both Europe and the USA, such as CIO Leader of the Year and Supply Chain Leader of the Year. The deadlines are spread throughout April and May, so check the website for further details. 
Customer contact awards
Two of the biggest UK schemes in the customer service/customer experience space are coming up, and seem incredibly relevant after the challenges faced responding to the pandemic. Previously UK-only, this year sees The International Digital Experience Awards expand to allow global entrants. The deadline is 14th May and the second stage presentations and ceremony will all be taking place virtually on 22nd July. Meanwhile, one of the awards that postponed in 2020 due to the pandemic, The ICS UK Customer Satisfaction Awards, remains open for entry until 21st May.   
Health sector awards
 The highly prestigious BMJ Awards cover all areas of medicine, including dermatology, primary care and mental health care, and have now announced a deadline extension until 14th June. 
Financial services awards and pensions awards
The FStech Awards are a great option for those based in EMEA region and open until 13th May, while the highly credible Banker Innovation in Digital Banking Awards are international but feature lots of region-specific awards as well (deadline 21st May). Then a few days later The World's Best Digital Bank Awards will close 25th May, so an opportunity to repurpose your entry – our financial services and banking experts will be happy to advise you on options here.   
Marketing awards
Some credible marketing and creative awards that should be on your radar include The Hermes Creative Awards which remain open until the end of May, and the recently opened dotComm Awards (16th June). Also a special mention to The Global Search Awards (14th May). Also worth mentioning that after a year off due to the pandemic, The CIPR PRide awards are back and open until 29th June which is great news.   
IT awards
Two big technology schemes coming up –The Software as a Service SaaS Awards are open until 21st May and arguably the biggest scheme in the UK is now open – The UK IT Industry Awards – the deadline being 2nd July. 
Construction awards
Finally, this is the biggest time of year for those in building and construction with lots of deadlines approaching so I shall rattle through them. The Construction News Awards (7th May), British Construction Industry Awards (21st May), The Construction News Specialists Awards (28th May) and The National Building and Construction Awards (2nd June). Lots of potential to repurpose your entries, so do contact our team as we have specialists for this industry who can discuss your options.    
Hopefully these highlights will have provided some insights to help you plan which awards to enter. Below you will find all the awards with deadlines occurring within the next two months, organised by industry sector. Remember, do please contact Boost if you need a helping hand entering any of these – our in-house team of experienced award writers have won over 1,500 awards, and can increase your chances of a win significantly. Now is the best time to get a planning session arranged so you can develop your awards strategy for the rest of the year. 
You can also sign up for our email deadline reminder service, so that the next two months of deadlines arrive in your inbox – completely free of charge. Handy, I think you will agree!  
Good luck winning awards! 
Chris. 
Business




07

May

Best in Biz Awards International

Ranking

1000 Companies to Inspire Britain

21

May

Golden Bridge Business and Innovation Awards

21

May

The Rural Business Awards

21

May

UK Business Awards (The Dons)

28

May

The Sunday Times HSBC Top Track 100

28

May

The Local Business Awards

~01

Jun

EFQM Global Award

~01

Jun

European Families in Business Awards

01

Jun

Harvard Business Council International Awards

15

Jun

OStar International Award

16

Jun

The International Business Awards (The International Stevies)

18

Jun

International Best in Business Awards

Ranking

The Fortune Global 500

25

Jun

Growing Business Awards

Ranking

Forbes Global 2000 (World's Largest Companies)

25

Jun

The Lloyds Bank British Business Excellence Awards

~29

Jun

The Contracting Awards
Business Leaders




01

May

Glassdoor's Top CEOs

05

May

Asian Women of Achievement Awards

06

May

Cynopsis Media Top Women in Media

12

May

Women in Defence Awards

14

May

SME Leaders 20

MD

Leadership Excellence Awards

31

May

For Women in Science UK & Ireland Awards

01

Jun

Woman Who Achieves Awards

01

Jun

BEYOUROWN Women In Business Awards

04

Jun

The Great British Entrepreneur Awards

04

Jun

Forward Ladies FL National Awards

04

Jun

Women of The Year

~10

Jun

The Precious Awards (for women of colour)

~12

Jun

The Blossom Awards

~16

Jun

Women in the Fire Service UK Awards

~18

Jun

Everywoman in Sports Industry Awards

~19

Jun

Women in Tech Employer Awards

~20

Jun

Barclaycard Everywoman in Retail Awards

~22

Jun

Computer Weekly 50 Most Influential Women in UK Technology

~23

Jun

The WISE Awards (Women in Science Technology & Engineering)

~26

Jun

GG2 Leadership Awards

29

Jun

Single Mums Business Network Awards

~30

Jun

Black Women in Business Awards

30

Jun

Best Business Women Awards
Construction & Architecture




05

May

BIG SEE Interior Design Awards (South East Europe)

05

May

BIG SEE Wood Design Awards (South East Europe)

05

May

BIG SEE Architecture Awards (South East Europe)

07

May

World Architecture Festival WAF Awards

07

May

Construction News Awards

07

May

The INSIDE Awards

07

May

AJ Architecture Awards

07

May

World Festival of Interiors Awards

14

May

The Telegraph Homebuilding & Renovating Awards

17

May

The Institution of Engineering and Technology IET Achievement Awards

19

May

The Housebuilder Awards

21

May

British Construction Industry Awards (BCIA)

21

May

The Year in Infrastructure Awards

28

May

Construction News Specialists Awards

28

May

The ABB Leaf Awards

28

May

Brick Awards

28

May

British Demolition Awards

~30

May

New Civil Engineer NCE100 Companies of the Year

~01

Jun

Landscape Institute Awards

02

Jun

The BALI National Landscape Awards

02

Jun

Dezeen Awards

02

Jun

National Building and Construction Awards

~03

Jun

RIBA President's Awards for Research

~09

Jun

The National Energy Efficiency Awards

10

Jun

British Homes Awards

~10

Jun

AEC Excellence Awards

11

Jun

Facade Awards UK

~12

Jun

RIBA Royal Gold Medal

~12

Jun

Living Waterways Awards

~14

Jun

The Architizer A+ Product Awards

~19

Jun

Construction News CN Talent Awards

~21

Jun

The ARCHITECT Studio Prize

~22

Jun

The Wood Awards

25

Jun

BD Architect of the Year Awards

N/A

RIBA House of the Year Award (Grand Designs)

25

Jun

The Schueco Excellence Awards

25

Jun

Structural Timber Awards

~27

Jun

Architectural Review AR House Awards

~27

Jun

Galvanizers Association Galvanizing Awards (GAGAs)

~30

Jun

The ITA Tunnelling Awards

30

Jun

World Demolition Awards
Corporate Social Responsibility




Ongoing

Global Healthy Workplace Certification

14

May

IEDC's Excellence in Economic Development Awards

30

May

Stroeous Awards

31

May

CGiX Corporate Giving Index

31

May

Green Apple Awards For Environmental Best Practice

03

Jun

Communitas Awards

07

Jun

National Lottery Awards

09

Jun

Reuters Event's Responsible Business Awards

~09

Jun

Recruitment Industry Disability Initiative RIDI Awards

11

Jun

The BusinessGreen Leaders Awards

~15

Jun

Disability Matters Awards Europe

~15

Jun

Disability Matters Awards Europe

18

Jun

World Petroleum Council WPC Excellence Awards

~21

Jun

St Andrews Prize for the Environment

~24

Jun

IEMA Sustainability Impact Awards

25

Jun

National Recycling Awards

~28

Jun

European Business Awards for the Environment (EBAE)

~29

Jun

Social Entrepreneur Index

30

Jun

Unilever Young Entrepreneurs Awards

30

Jun

The International CSR Excellence Awards
Customer Contact




06

May

European Customer Centricity Awards

14

May

International Digital Experience Awards

21

May

The ICS UK Customer Satisfaction Awards

01

Jun

Top Companies for Customer Service

~06

Jun

South East Europe Customer Experience Awards

25

Jun

UK Customer Experience Awards
Design & Innovation




05

May

BIG SEE Product Design Awards (South East Europe)

17

May

Red Dot Award Design Concept

~03

Jun

The TCT Awards

03

Jun

National Technology Awards

~11

Jun

The 3D Printing Industry Awards

15

Jun

IEEE Awards

~15

Jun

Global Aquaculture Innovation Award

~17

Jun

Lighting Design Awards

MD

Graphis Design Annual Competition

24

Jun

DMI Design Value Awards
Education




04

May

The Better Energy School Awards

10

May

ESRC Celebrating Impact Awards

31

May

Adobe Digital Edge Award

31

May

Education Estates Awards

01

Jun

The Nursery World Awards

01

Jun

National Enterprise Educator Awards NEEA

~01

Jun

Royal Academy of Dance Teacher Awards

~03

Jun

The Education Awards

03

Jun

Green Gown Awards UK and Ireland

~03

Jun

The AAT Training Provider Awards

~08

Jun

Practical Pre-School Awards

08

Jun

Student Social Mobility Awards

09

Jun

THE Awards (Times Higher Education Awards)

11

Jun

Aspiration Awards

~14

Jun

TES International Schools Awards

15

Jun

The Global Undergraduate Awards

~27

Jun

ContentED Awards

~28

Jun

NDNA Nursery Awards

~29

Jun

College & University Business Officers CUBO Awards

~30

Jun

NUS National Societies Awards

30

Jun

ASDF Global Awards
Energy & Utilities




06

May

Zayed Sustainability Prize

17

May

The EU Sustainable Energy Awards

~05

Jun

AD & Biogas Industry Awards

~15

Jun

Global District Energy Climate Awards Europe

18

Jun

Energy Institute EI Awards

18

Jun

IChemE Global Awards

~20

Jun

Energy UK Young Energy Professionals Awards

~20

Jun

ONS Innovation Awards

~26

Jun

Offshore Safety Awards
Financial Services




03

May

World's Best Sub-Custodian Bank Awards (Global Finance)

07

May

Euromoney Awards for Excellence

MD

Corporate Adviser Awards

07

May

HFM European Performance Awards

Ranking

Private Equity International PEI 300

10

May

HFM European Hedge Fund Technology Awards

10

May

Car Finance Awards

13

May

FStech Awards

13

May

Trading Risk Awards

N/A

Investment Week Fund Manager of the Year Awards

14

May

COVER Recognising Healthcare Innovation Awards

14

May

Global Private Banking Innovation Awards

20

May

The PRI Awards

21

May

The Banker Innovation in Digital Banking Awards

21

May

Corporate & Financial Awards

21

May

Euromoney Real Estate Survey

21

May

Waters Rankings

21

May

Corporate & Financial Awards

25

May

Worlds Best Digital Bank Awards (Global Finance)

28

May

The UK Broker Awards

28

May

Finance for the Future Awards

31

May

The Banker Transaction Banking Awards

31

May

The Bridging and Commercial Awards

Ranking

The Banker Top 1000 World Banks

Ranking

Global Investor 100

~03

Jun

Protection Review Awards

~03

Jun

Motor Finance Awards

N/A

World Finance Banking Awards

04

Jun

British Mortgage Awards

Ranking

The Banker Top 1000 World Banks

~05

Jun

CPA Practice Advisor's Tax & Accounting Technology Innovation Awards

~05

Jun

The Broker Innovation Awards

~08

Jun

The Private Banking & Wealth Management Awards

~10

Jun

Portfolio Adviser Wealth Partnership Awards

11

Jun

MoneyAge Awards

MD

The UK Health & Protection Awards

~12

Jun

The British Accounting Marketing Awards

~12

Jun

Women in Insurance Awards

~13

Jun

GlobalCapital Bond Awards

13

Jun

The Accounting Excellence Awards

MD

What Mortgage Awards

~14

Jun

The Claims & Fraud Awards (Insurance Post)

14

Jun

CISI Financial Planning Awards

~15

Jun

The Insurance Fraud Awards

~16

Jun

Environmental Finance IMPACT Awards

~17

Jun

Money Marketing Awards

~17

Jun

City of London Wealth Management Awards

~20

Jun

Hedge Funds Review European Performance Awards

21

Jun

Consumer Credit Awards

~23

Jun

International Takaful Awards

24

Jun

European Pensions Awards

25

Jun

National Credit Awards

25

Jun

International Investment Awards

MD

Women in Investment Awards

~26

Jun

Global Payroll Awards

N/A

Retail Banker International RBI Global Awards

~28

Jun

Leasing Broker Awards

~29

Jun

Financial News FN100 Women in European Finance

~30

Jun

Investment Week Specialist Investment Awards

~30

Jun

FT IFC Transformational Business Awards

~30

Jun

The Investor Relations Society IRS Best Practice Awards

~30

Jun

TMT M&A Awards
Health & Social Care




Ongoing

Global Healthy Workplace Certification

11

May

PM Society Digital Awards (Pharmaceutical Marketing Society)

14

May

MedTech Visionaries Awards

25

May

HPMA Excellence Awards

28

May

HealthInvestor Seniors Housing Awards

01

Jun

The General Practice Awards

04

Jun

Nursing Times Awards

04

Jun

HSJ Awards (Health Service Journal)

04

Jun

Fostering Excellence Awards

~07

Jun

Ragan's Health Care PR and Marketing Awards

N/A

The Bill Foege Global Health Awards

11

Jun

The Student Nursing Times Awards

~12

Jun

UK Heart Safe Awards

~13

Jun

Optician Awards

14

Jun

The BMJ Awards

18

Jun

SCRIP Awards

18

Jun

National Service User Awards

~29

Jun

Macular Society Award for Excellence

~29

Jun

EU Health Award for NGOs

30

Jun

Pharmapack Europe Awards

30

Jun

HTN Health Tech Awards

~30

Jun

Zenith Global Health Awards

30

Jun

Care Service & Supplier Awards
Hospitality Sport & Leisure




10

May

World Spa and Wellness Awards

Ranking

The National Restaurant Awards

19

May

The Cateys (The Caterer)

31

May

AHEAD Awards Europe

01

Jun

The Licensing Awards

~01

Jun

The Institute of Hospitality (IoH) Hospitality Awards

~03

Jun

CHS Awards

11

Jun

The Leaders Under 40 Awards

~15

Jun

National Wedding Awards

~17

Jun

Caterer.com People Awards

~27

Jun

The Beyond Sport Global Awards

~28

Jun

The Caterer Foodservice Cateys
HR & Training




05

May

The CIPD People Management Awards

Ranking

Refinitiv Global Diversity & Inclusion Index

05

May

TrainingIndustry.com Top Online Learning Library Companies

Ongoing

Global Healthy Workplace Certification

07

May

TIARA Talent Acquisition Awards

MD

Corporate Adviser Awards

10

May

Institute of Student Employers ISE Awards

MD

Workplace Savings & Benefits (WSB) Awards

Ongoing

Inclusive Top 50 Employers

MD

The RoSPA Health and Safety Awards

20

May

Institute of Internal Communication Awards (IoIC)

21

May

Employer Brand Management Awards

21

May

Employer Brand Management Awards

21

May

Ragan's Top Women in Wellness and HR Awards

24

May

Employee Benefits Awards

25

May

HPMA Excellence Awards

28

May

Social Mobility Employer Index

01

Jun

Coach of the Year

02

Jun

Recruitment Marketing Awards

MD

TrainingIndustry.com Top Training Companies

02

Jun

TrainingIndustry.com Top Learning Experience Platform (LXP) Companies

04

Jun

Personnel Today Awards

04

Jun

National Diversity Awards

~09

Jun

Recruitment Industry Disability Initiative RIDI Awards

~11

Jun

Tech & Learning Awards of Excellence

Ranking

Kantar Inclusion Index

~14

Jun

ONREC Online Recruitment Awards

~14

Jun

The HR Distinction Awards

~14

Jun

Global Recruiter Industry Awards

14

Jun

The Global Healthy Workplace Awards (GHWAwards)

15

Jun

IELA International E-Learning Awards - Academic Division

~19

Jun

ABP Workforce Experience Awards

23

Jun

ICF International Prism Award

25

Jun

The ALT Learning Technologist of the Year Awards

25

Jun

UK Social Mobility Awards

~29

Jun

Incentive Marketing Association (IMA) The Excellence Awards

~30

Jun

HRO Today CHRO of the Year Awards

~30

Jun

Great Place to Work - UK's Best Workplaces for Women

30

Jun

TrainingIndustry.com Top Employee Health, Safety & Wellness Companies
IT & Telecommunications




05

May

Tech4Good Awards

07

May

The Future Digital Awards

07

May

Uptime Awards

07

May

CRN Women in Channel Awards

N/A

RSA Conference Innovation Sandbox Contest

13

May

FStech Awards

14

May

International Digital Experience Awards

14

May

CRN Tech Impact Awards

15

May

CSI Awards

N/A

European Digital Leader of the Year

19

May

The VR Now Awards

20

May

VR Awards

21

May

The Software as a Service SaaS Awards

30

May

I-COM Data Creativity Awards

30

May

The DataIQ Awards

~01

Jun

IBC Innovation Awards

~03

Jun

The Computing Tech Marketing & Innovation Awards

04

Jun

World Communication Awards

04

Jun

Comms Business Awards

08

Jun

Insurance Times Tech and Innovation Awards

11

Jun

Computing Cloud Excellence Awards

~15

Jun

OpenUK Awards

~16

Jun

NFC Innovation Awards

17

Jun

dotCOMM Awards

MD

PwC UK Tech Awards

18

Jun

Cybersecurity - Tech Ascension Awards

~19

Jun

Technology Services Industry Association TSIA Star Awards

~20

Jun

The Storage Awards (The Storries)

MD

Oracle Excellence Awards - CIO of the Year and Leadership awards

MD

Oracle Excellence Awards - Other Categories

~24

Jun

The Shorty Awards for Social Good

~24

Jun

Women in IT Awards Europe

28

Jun

Infoworld Enterprise Architecture Awards

~28

Jun

Digital Leaders DL100 Awards

~28

Jun

Inclusive Tech Alliance ITA Awards

~29

Jun

Google Premier Partners Awards

30

Jun

Geospatial World Awards

~30

Jun

Cyberjutsu Awards

30

Jun

Emerging Woman Leader in Technical Computing Award
Journalism Publishing & Media




06

May

AOP Digital Publishing Awards

31

May

The Kurt Schork Awards in International Journalism

~01

Jun

European Digital Media Awards

~01

Jun

The Print, Design & Marketing Awards

01

Jun

The Rookies

~05

Jun

IPG Independent Publishing Awards

~19

Jun

The Henries Awards (Greeting Cards Industry)

N/A

London Press Club Awards

30

Jun

The UK Music + Sound Awards

30

Jun

International Music and Sound Awards

~30

Jun

The Newsawards
Legal Services




17

May

The American Lawyer Industry Awards

21

May

Law Society Excellence Awards

04

Jun

The British Wills and Probate Awards

~15

Jun

The Lawyer Awards

18

Jun

Family Law Awards

28

Jun

National Paralegal Awards

~29

Jun

The Lawyer European Awards

30

Jun

The Butler Trust Awards
Marketing PR Events & Advertising




03

May

AV Awards

Biennial

Autovision Awards

06

May

M&M Global Awards

07

May

The UK Social Media Awards

MD

Communication Arts Awards

07

May

W3 Awards

10

May

IPRA Golden World Awards for Excellence in PR

14

May

International Digital Experience Awards

14

May

The Global Search Awards

17

May

Davos Communications Awards

19

May

The Marketing Week Masters Awards

20

May

Institute of Internal Communication Awards (IoIC)

20

May

World Media Awards

21

May

ITSMA Marketing Excellence Awards

26

May

Martech Breakthrough Awards

27

May

PRO Awards (Promotion Marketing)

27

May

Creativepool Annual Awards

28

May

Web Marketing Association (WMA) WebAwards

28

May

The Wires Global

30

May

I-COM Data Creativity Awards

31

May

Hermes Creative Awards

31

May

International AME Awards

31

May

Market Research Society MRS Operations Awards (The Oppies)

02

Jun

The Global Effie Awards

03

Jun

PRWeek Awards

~03

Jun

Event Marketer EX Awards

04

Jun

Davey Awards

04

Jun

Global Digital Excellence Awards

07

Jun

IABC Silver Quill Awards

~11

Jun

AV Technology Europe Awards

11

Jun

The Sales and Marketing Technology Awards (The Sammy)

14

Jun

AMEC International Communication Effectiveness Awards

~15

Jun

The #Femvertising Awards

17

Jun

dotCOMM Awards

17

Jun

Media Week Awards

18

Jun

UK Agency Awards

~18

Jun

The Content Council Pearl Awards

18

Jun

Resilience Awards

21

Jun

APM Project Management Awards

~22

Jun

CIM Marketing Excellence Awards

~23

Jun

Exhibitor Magazine Exhibit Design Awards

24

Jun

The Videographer Awards

25

Jun

Effective Mobile Marketing Awards

~26

Jun

Ragan's PR Daily Awards

~28

Jun

The Loyalty Awards

29

Jun

CIPR PRide Awards

~29

Jun

The IPM Awards (Institute of Promotional Marketing)

30

Jun

The Drum Awards for Agency Business

30

Jun

The Drum Awards for PR

~30

Jun

PR News Top Places to Work
Planning & Property




04

May

IWFM Impact Awards (Institute of Workplace and Facilities Management)

07

May

Estates Gazette EG Awards

12

May

The PFM Awards (Premises & Facilities Management)

14

May

Housing Heroes Awards

14

May

Women in Housing Awards

21

May

Brownfield Awards

~12

Jun

The UK Housing Awards (UKHA)

~17

Jun

The Enfranchisement and Right to Manage ERMAS Awards

~17

Jun

ARMA Ace Awards

~30

Jun

The ESTAS Conveyancer Awards
Products & Manufacturing




14

May

Heating and Ventilation H&V News Awards

17

May

Institution of Engineering and Technology IET Mensworth Manufacturing Gold Medal

28

May

The European Carton Excellence Awards

31

May

The Manufacturer Top 100

11

Jun

The RAC Cooling Industry Awards

~12

Jun

International Awards for Powered Access IAPAs

18

Jun

Technical Excellence & Creativity TEC Awards

~26

Jun

National Pig Awards
Public Sector




12

May

Partnerships Awards

~03

Jun

The KE Awards

~06

Jun

Highways England Awards

~08

Jun

The Civil Service Diversity and Inclusion Awards

11

Jun

LGC Awards (Local Government Chronicle Awards)

~28

Jun

Smarter Working Live Awards
Retail & Consumer Goods




01

May

The Virtual Cheese Awards

10

May

London Honey Awards

13

May

The Direct Commerce Awards

N/A

The Takeaway Innovation Awards

17

May

The BIA Baking Industry Awards

17

May

BBC Food and Farming Awards

21

May

HJ British Hairdressing Business Awards

23

May

Travel Retail Awards

24

May

Good Housekeeping Food Awards

28

May

The Drinks Business Awards

28

May

The Greats Gift Retailer Awards

31

May

The Retail Industry Awards

01

Jun

ERT Awards (Electrical Retail Industry)

~01

Jun

The SCEPTRE Retail Awards

~03

Jun

Footprint Drinks Sustainability Awards

04

Jun

British Knitting & Crochet Awards

07

Jun

The Grocer New Product Awards

~07

Jun

National Health and Beauty Awards

11

Jun

Global eCommerce Awards

~12

Jun

National Hair & Beauty Awards

~12

Jun

Seafood Excellence Global Awards

14

Jun

The eCommerce Awards for Excellence

~14

Jun

Healthy Food Guide HFG Awards

14

Jun

Creative Head - The IT List

14

Jun

Creative HEAD Most Wanted

~15

Jun

The Professional Jeweller Awards

N/A

Global Department Stores Summit GDSS Awards

~19

Jun

The Luxury Packaging Awards

25

Jun

The Drapers Awards

25

Jun

British Farming Awards

~26

Jun

UK Fruit and Vegetable Awards

~28

Jun

Scratch Stars Awards (UK Nail Industry)

28

Jun

The Grocer's New Own-Label Awards

~28

Jun

BABTAC & CIBTAC Awards

~29

Jun

IGD Awards

~30

Jun

The Natural & Organic Awards Europe

~30

Jun

Future Food Awards
Supply Chain




15

May

ASCM Awards of Excellence

Ranking

Supply Chains to Admire Awards

~15

Jun

Executive Platforms Awards Supply Chain
Third Sector




14

May

The Charity Times Awards

15

May

European Association Awards

20

May

Third Sector Awards

~09

Jun

The Trade Association Forum Best Practice Awards

~20

Jun

National Fundraising Awards

~24

Jun

Charity Retail Awards

~28

Jun

Charity Today Awards

~28

Jun

Third Sector Digital Awards

30

Jun

International Association Awards

~30

Jun

The Just Giving Awards

~30

Jun

Groundwork Community Awards
Transport & Logistics




03

May

The Air Cargo News Awards

14

May

The European Commercial Marine Awards (ECMAs)

28

May

Women in Rail Awards

31

May

Electric Vehicle Awards

~05

Jun

Highways Magazine Excellence Awards

14

Jun

National Railway Heritage Awards

~15

Jun

National Transport Awards

~15

Jun

The Logistics Awards

~16

Jun

International Asset Finance Network IAFN Awards

~20

Jun

British Coach Tourism Awards

25

Jun

The Airline Strategy Awards

25

Jun

TRANStech Awards

~27

Jun

ACI Europe Best Airport Awards

30

Jun

Aviation Week Network's Laureate Awards

~30

Jun

The IATA Diversity & Inclusion Awards
Travel & Tourism




03

May

World Golf Awards

03

May

World Spa Awards

05

May

BIG SEE Tourism Awards (South East Europe)

10

May

Travel + Leisure World's Best Awards

14

May

The TTG Travel Industry Awards

31

May

World Ski Awards

~03

Jun

Historic England Angel Award

10

Jun

The Conference & Incentive Travel C&IT Awards

~22

Jun

The everywoman in Travel Awards

~24

Jun

ST Star Awards

25

Jun

Frontier Awards

~28

Jun

VisitEngland Awards for Excellence

~30

Jun

The Silver Travel Awards

30

Jun

Skål International Sustainable Tourism Awards

~30

Jun

The Toilet Tourism Awards