Upcoming award deadlines (in the next two months)
Upcoming award deadlines (in the next two months)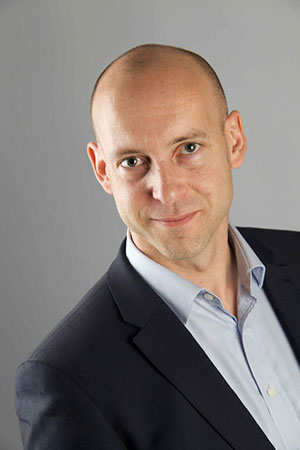 MD & Founder, Boost Awards
Award deadlines coming up (scroll down below text for a list of awards organised by industry) 
Welcome to the last round up for 2023, where we discuss all the awards to consider entering with deadlines coming up in December, January and beyond. Start the year on a high with a win!     
As ever, contact our team here at Boost if you need help with your entries or guidance on which awards to enter. It's the perfect time to get a date in your diary to plan which awards to enter in 2024 – our amazing in-depth awards planning sessions are a great way to get teams together from across your organisation to identify which are your strongest stories. We can then match them to awards that would provide most benefit to you. Okay, let's get started with the awards to look out for…
Employer awards, Business awards, HR awards and training awards
For a more comprehensive overview, please read our guides to 'Great Employer Schemes', 'Which are the best HR Awards to enter?' and 'Diversity and Inclusion awards'. 
We are delighted to see the new cycle has begun for Sunday Times Best Places to Work, powered by WorkL which involves an employee survey using a dynamic dashboard and granular insights. It is an ongoing process, but helpfully we have a detailed article explaining everything you need to know in order to participate.
If you are looking for an international general business award, The TITAN Business Awards and TITAN Women in Business Awards both share an early bird deadline of 13th December with significant discounts on entry fees.
The Consultancy Awards (31st January) is an excellent new addition to the awards calendar, celebrating the impact of consultancies in the UK and beyond. 
Other deadlines for great employer awards coming up include – The Best Places to Work by Business Intelligence Group (15th December); British Diversity Awards (1st December) and British LGBT Awards (7th December). The Employee Benefits Awards will be launching imminently with a proposed deadline 26th Jan, which is also the same deadline as The PPMA Excellence in People Management Awards, both are very credible and worth considering. Slightly further afield are The British HR Awards (2nd February) and The Internal Communications and Engagement Awards (2nd February). 
In the world of training one of the most prestigious of all awards and a favourite of Boost is now open for entry – The Princess Royal Training Awards. Free to enter and open until 28th March, these are superbly well organised awards and a great way to get Royal recognition for your training excellence. 
Marketing and PR awards
There are a large number of credible marketing and creative awards that have launched, so I won't mention them all, but some that focus on particular areas of digital marketing that should be on your radar include: Muse Creative Awards (7th December) European Content Awards (8th December) AVA Digital Awards (14th December) VEGA Digital Awards (early bird deadline 5th January), Campaign Experience Awards (11th January) are all credible options.  
Financial services and insurance awards
Financial services is a broad umbrella, so always best to check our Financial Services Awards list to find the area you are most interested in. Specific mentions this month go out to the FSTech Awards (1st December) The ESG Investing Awards (8th December); World's Best Bank Awards by Global Finance (7th February) and finally The UK FinTech Awards (9th February).  
Customer contact awards 
Just a few awards to mention here but all important ones – keep an eye out for the The CCA Excellence Awards run by the Customer Contact Association and open until 3rd December, and The Stevie Awards for Sales & Customer Service which has a late deadline with a fee 24th January, and the well-established European Customer Experience Awards open until 26th January.          
Tech awards
Final mention for this month goes to the technology and computing sectors, with a number of significant awards programmes that you should enter – Computing DevOps Excellence Awards (8th December), SAP Innovation Awards (15th January), CIO 100 Awards (17th January), The Business Transformation & Operational Excellence Awards (26th January) and finally the highly prestigious and credible Real Innovation Technology Awards RITA open until 27th February. 
Hopefully these highlights will provide insights to help you plan which awards to enter. Below you will find all the awards with deadlines occurring within the next two months, organised by industry sector. Remember, do please contact Boost if you need a helping hand entering any of these – our in-house team of experienced award writers have won over 2,000 awards, and can increase your chances of a win significantly. Now is the best time to get a planning session arranged so you can develop your awards strategy for 2024. Our unique cloud-based planner technology and tech infrastructure sets us apart from hiring a freelance writer or completing your awards in-house – contact us today for a no-obligation chat and develop your awards strategy.
You can also sign up for our email deadline reminder service, so that the next two months of deadlines arrive in your inbox – completely free of charge. Handy, I think you will agree!  
Best of luck winning some awards! 
Chris.