Upcoming award deadlines (in the next two months)
Upcoming award deadlines (in the next two months)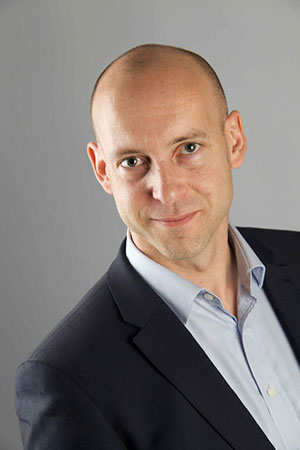 MD & Founder, Boost Awards
Award deadlines coming up (scroll down below text for a list of awards organised by industry) 
Hello from all the team here at Boost Awards – let's take a look at some upcoming awards with deadlines in March and April and see which might be suitable for you and your team to enter.
As ever, contact our team here at Boost if you need help with your entries or guidance on which awards to enter. It is the perfect time to get a date in your diary to begin planning which awards to enter in 2021 – our amazing new digital planning sessions are a great way to get teams together from across your organisation to identify which are your strongest stories. We can then match them to awards that would provide most benefit to you. Okay, let's get started with the awards to look out for…
Workplace awards, HR awards and training awards
For a more comprehensive overview, please read our guides to 'Great Employer Schemes', 'Which are the best HR Awards to enter?' and 'Which training awards should I enter?'
First mention goes to the highly prestigious Princess Royal Training Awards that are now open for entry. They are superbly-run awards recognising the best training initiatives in the UK – read our comprehensive guide to entering before 31st March, or read about previous recipients and how they are investing in training for post-Covid recovery.  
The UK Employee Experience Awards are now very well established in the HR space, and have now opened for 2021, but it's worth noting that their previous January deadline has now moved to 5th March, so one to include when building your annual awards strategy. 
The Inspiring Workplace Awards are open to entry across the EMEA region, and frankly, have a great name to associate with your brand. The deadline has also extended, now listed as 24th March, so you have time to prepare your entry and show everyone you are a great place to work. A new award that similarly has a great-sounding name, The Company Culture Awards, are open to UK companies that put working culture at the foundation of the business, with culture key to vision, productivity, innovation and growth – the deadline here is 5th March. 
Finally, two very popular schemes with April deadlines to keep an eye on – The Brandon Hall Excellence in Capital Management Program (16th April), and slightly further on the horizon, The CIPD People Management Awards (29th April).  
Leadership awards
The second round of entries for The Leadership Excellence Awards by GDS Group has now opened. The awards recognise great leadership in a variety of industries and positions in both Europe and the USA, such as CIO Leader of the Year and Supply Chain Leader of the Year. The deadlines are spread throughout March, so check the website for further details. 
Health sector awards
 The highly prestigious BMJ Awards cover all areas of medicine, including dermatology, primary care and mental health care, and are now open until 19th April. 
Financial services awards and pensions awards
Two key schemes in the pensions industry are coming up. As we saw during the turbulent 2020, many schemes were forced to adapt and move their timelines – The Pensions Age Awards are an example, and their usual end of Oct deadline has now moved to 10th March. Highly credible with their association to the Pensions Age magazine, these are suitable for both pension and benefits providers as they have awards for both schemes and providers, which is fairly unique. Another deadline to keep an eye on is 5th March, which is the cut off for entries for The Pension and Investment Provider Awards (PIPA) – with over 40 categories to choose from it is a really broad scheme for those in the UK.   
The British Insurance Awards, organised by the very credible Insurance Post, close on 19th March. There is a very comprehensive 27 categories available, with the event planned at Batersea Evolution for 15th September.
Marketing awards
Some credible marketing and creative awards that should be on your radar include The Hermes Creative Awards (18th March). Also a special mention to The Internal Communications and Engagement Awards. Arguably covering both marketing and HR aspects, these are European-wide awards and open until 26th March. The very credible Drum Awards for Marketing include lots of categories to choose from, be sure to enter by 31st March.  
Sustainability awards, social impact and responsible business awards
Finally, I would like to mention The Global Good Awards, a truly ethical scheme for social and environmental sustainability, that is also run sustainably. The deadline for entering is 23rd April.   
Hopefully these highlights will have provided some insights to help you plan which awards to enter in 2021. Below you will find all the awards with deadlines occurring within the next two months, organised by industry sector. Remember, do please contact Boost if you need a helping hand entering any of these – our in-house team of experienced award writers have won over 1,500 awards, and can increase your chances of a win significantly. Now is the best time to get a planning session arranged so you can develop your awards strategy for the year ahead. 
You can also sign up for our email deadline reminder service, so that the next two months of deadlines arrive in your inbox – completely free of charge. Handy, I think you will agree!  
Good luck winning awards in 2021! 
Chris. 
Business




04

Mar

TMA Annual Awards (Turnaround Management Association)

MD

The MCA Awards (Management Consultancies Association)

15

Mar

OStar International Award

19

Mar

Fast Company's Best Workplaces for Innovators

24

Mar

TITAN Business Awards

26

Mar

CIR Business Continuity Awards

31

Mar

p2p Business Awards

~01

Apr

European Families in Business Awards

01

Apr

ACQ Global Awards

01

Apr

The WARC Awards for Effectiveness

~07

Apr

The UK Excellence Awards (BQF British Quality Foundation)

MD

Le Fonti Global Awards

15

Apr

The BCI Europe Awards

~15

Apr

The BCI Global Awards

~21

Apr

bfa HSBC British Franchise Awards

23

Apr

Best in Biz Awards International

Ranking

Forbes Global 2000 (World's Largest Companies)

~30

Apr

Lotus Awards
Business Leaders




02

Mar

Global Woman Awards

MD

Leadership Excellence Awards

08

Mar

We are the City's Rising Star Awards

29

Mar

Black British Business Awards

~05

Apr

EY Entrepreneur of the Year

~12

Apr

Asian Women of Achievement Awards

14

Apr

Inspiring Women in Business Awards

14

Apr

Management Today Inspiring Women in Business

~15

Apr

EY World Entrepreneur of the Year Awards

~16

Apr

Women in the Fire Service UK Awards

~17

Apr

Women in Defence Awards

~18

Apr

Inspirational Business Women in STEM Awards

~20

Apr

Barclaycard Everywoman in Retail Awards

~29

Apr

Making Business Happen Awards (USW)

MD

Institute of Directors (IoD) Director of the Year National Awards

~30

Apr

The IPSE Freelancer Awards

30

Apr

National Learning Disabilities and Autism Awards

30

Apr

Women in Credit Awards

~30

Apr

LDC Top 50 Most Ambitious Business Leaders
Construction & Architecture




MD

Constructing Excellence Awards

15

Mar

World Habitat Awards

19

Mar

Construction Manager of the Year Awards

24

Mar

TITAN Property Awards

26

Mar

The Inspire Awards

30

Mar

Urban Design & Architecture Design Awards

~03

Apr

Architecture in Perspective Annual Competition

~05

Apr

Enginuity Skills Awards (Engineering)

~07

Apr

BD Architect of the Year Awards

~10

Apr

Ground Engineering GE Awards

12

Apr

The Structural Awards

12

Apr

Shed of the Year Awards

~14

Apr

The Architizer A+ Product Awards

~20

Apr

The Schueco Excellence Awards

~21

Apr

ACE Consultancy & Engineering Awards

~22

Apr

National Federation of Demolition Contractors NFDC Awards

23

Apr

Construction News Awards

~27

Apr

Architectural Review AR House Awards

~27

Apr

Galvanizers Association Galvanizing Awards (GAGAs)

28

Apr

Concrete Society Awards

~28

Apr

Homebuilding & Renovating Awards

29

Apr

WAN Awards

29

Apr

World Interiors News WIN Awards

~30

Apr

Green Apple Awards for the Built Environment and Architectural Heritage

~30

Apr

New Civil Engineer NCE100 Companies of the Year

~30

Apr

The IOC/IAKS Award for Sports & Leisure Facilities

~30

Apr

Facade Awards UK

30

Apr

LIV Hospitality Design Awards
Corporate Social Responsibility




03

Mar

The International Ashden Awards

03

Mar

Ashden Awards

Ongoing

Global Healthy Workplace Certification

12

Mar

Ragan's CSR & Diversity Awards

MD

Golden Peacock Awards

~01

Apr

EACA Act Responsible Care Awards

~01

Apr

Postcode Lotteries Green Challenge

~09

Apr

Recruitment Industry Disability Initiative RIDI Awards

~13

Apr

Awards for Excellence in Recycling & Waste Management

~14

Apr

British Renewable Energy Awards BREA

~14

Apr

National Recycling Awards

16

Apr

Plastics Recycling Awards Europe

23

Apr

The Global Good Awards

~24

Apr

IEMA Sustainability Impact Awards

~27

Apr

The BusinessGreen Leaders Awards

~27

Apr

PR Daily's Corporate Social Responsibility Award

~28

Apr

European Business Awards for the Environment (EBAE)

~30

Apr

NatWest SE100 Index and Social Business Awards

~30

Apr

Global Duty of Care Awards
Customer Contact




05

Mar

ContactCenterWorld Top Ranking Performers Awards

17

Mar

The Confirmit ACE (Achievement in Customer Excellence) Awards

26

Mar

ICMI Global Contact Center Awards

31

Mar

UK National Contact Centre Awards

31

Mar

Customer Sales and Service World Awards

~06

Apr

South East Europe Customer Experience Awards

07

Apr

DACH Customer Experience Awards

09

Apr

CRN Sales & Marketing Awards

N/A

The International Virtual Assistants Association IVAA Awards

~28

Apr

Modern Insurance UK Customer Service Excellence Awards

~30

Apr

Genesys Customer Innovation Awards
Design & Innovation




04

Mar

The Drum Awards for Design

12

Mar

Co.Design's Innovation by Design Awards

12

Mar

Airwards (Drone Awards)

15

Mar

International Design Excellence Awards (IDEA)

26

Mar

Mixology Awards London

31

Mar

Hiiibrand Awards

02

Apr

The CEDIA Awards

~11

Apr

The 3D Printing Industry Awards

~13

Apr

Starpack Industry Awards

16

Apr

JEC World Innovation Awards

~20

Apr

DesignEuropa Awards

~28

Apr

IOP Business Awards (Institute of Physics)

30

Apr

European Product Design Awards

~30

Apr

International Sound Awards
Education




05

Mar

TES Further Education Awards

05

Mar

The Heist Awards for Education Marketing

10

Mar

Collaborative Award for Teaching Excellence (CATE)

12

Mar

The Pearson Teaching Awards

19

Mar

TES Schools Award

19

Mar

Universities Human Resources UHR Awards for Excellence in HR

31

Mar

International Green Gown Awards

~01

Apr

BELMAS Awards

02

Apr

The BTEC Awards

~03

Apr

The LACA Awards for Excellence

~03

Apr

The AAT Training Provider Awards

04

Apr

FindAUniversity Postgrad Awards

~07

Apr

The Guardian University Awards

~14

Apr

Santander Universities Enterprise Awards

~17

Apr

What's On 4 Junior Awards

~19

Apr

ESRC Celebrating Impact Awards

~24

Apr

The PIEoneer Awards

~28

Apr

NDNA Nursery Awards

~29

Apr

Aspiration Awards

~30

Apr

NUS National Societies Awards

30

Apr

The Teen Tech Awards
Energy & Utilities




19

Mar

Energy Risk Awards

~03

Apr

Utility Week Stars Awards

~20

Apr

Energy UK Young Energy Professionals Awards

~20

Apr

The Global Energy Prize

23

Apr

The Energy Awards

23

Apr

The Global Good Awards

~27

Apr

The EU Sustainable Energy Awards

~30

Apr

ASCP Safety & Compliance Awards
Financial Services




05

Mar

Pension and Investment Provider Awards (PIPA)

05

Mar

Financial News FN Private Equity Rising Stars

09

Mar

Insurance Times Claims Excellence Awards

10

Mar

The Pensions Age Awards

16

Mar

The Investors Choice Hedge Fund Awards

18

Mar

National Insurance Awards

18

Mar

PFA Public Finance Awards

19

Mar

The British Insurance Awards

26

Mar

Global Forex Awards

MD

British Bank Awards

31

Mar

Insurance Marketing & Communications Association (IMCA) Showcase Awards

02

Apr

IR Magazine Awards Europe

~02

Apr

HFM European Hedge Fund Technology Awards

~03

Apr

Protection Review Awards

~03

Apr

Motor Finance Awards

~03

Apr

OpRisk Awards

~03

Apr

Global Private Banking Innovation Awards

~04

Apr

Trading Risk Awards

N/A

EuroHedge Awards

~07

Apr

M & A Mid-Market Awards

09

Apr

The Private Equity Awards

~10

Apr

Portfolio Adviser Wealth Partnership Awards

Ranking

The Banker Top 100 CEE EU Member States Banks

12

Apr

Treasury Today Adam Smith Awards

~12

Apr

The British Accounting Marketing Awards

~13

Apr

GlobalCapital Bond Awards

~14

Apr

The Claims Awards (Insurance Post)

~15

Apr

World's Best Investment Banks and Derivatives Providers Awards (Global Finance)

N/A

GlobalCapital Equity Capital Markets ECM Awards

~15

Apr

European Microfinance Award

16

Apr

Investment Life and Pensions Moneyfacts Awards

~16

Apr

Euromoney Awards for Excellence

16

Apr

Financial Reporter Awards

16

Apr

The Bridging and Commercial Awards

~17

Apr

Money Marketing Awards

~17

Apr

The Accounting Excellence Awards

~17

Apr

City of London Wealth Management Awards

~18

Apr

Insurance Investment Exchange Awards

19

Apr

Emerging Payments Awards

~20

Apr

European Performance Awards

~20

Apr

Hedge Funds Review European Performance Awards

N/A

Wealth Adviser Awards

23

Apr

STEP Private Client Awards

~23

Apr

M & A Emerging Leaders Awards

~24

Apr

Environmental Finance Sustainable Investment Awards

~24

Apr

Women in Investment Awards

~25

Apr

The Innovators (Global Finance)

~26

Apr

Global Payroll Awards

N/A

Retail Banker International RBI Global Awards

~27

Apr

The Blocks Awards (Blockchain Technologies)

~27

Apr

Euromoney Real Estate Survey

N/A

International M&A Awards

~28

Apr

COVER Customer Care Awards

29

Apr

The Banker Islamic Bank of the Year Awards

~30

Apr

FT IFC Transformational Business Awards

~30

Apr

Women in Banking and Finance Awards for Achievement

30

Apr

Efma Accenture Insurance Innovation Awards

~30

Apr

Crypto AM Awards

30

Apr

Women in Credit Awards

~30

Apr

Professional Pensions Women in Pensions Awards

MD

The UK Health & Protection Awards
Health & Social Care




01

Mar

CEO Today Healthcare Awards

Ongoing

Global Healthy Workplace Certification

11

Mar

Communique Awards

12

Mar

Quality in Care QiC Dermatology Awards

15

Mar

Advancing Healthcare Awards

19

Mar

Bio-IT World Innovative Practices Awards

26

Mar

The Creative Floor Healthcare Awards

~26

Mar

Audiologist of the Year

31

Mar

Pharmacy Excellence Awards

01

Apr

The CN Awards (Nutrition)

~02

Apr

Aesthetic Dentistry Awards

~09

Apr

European Mediscience Awards

09

Apr

Pharmapack Europe Awards

09

Apr

Mental Health Blog Awards

~10

Apr

The Pioneers of Global Health Awards

N/A

The Bill Foege Global Health Awards

~12

Apr

National Association of Care Catering (NACC) Care Chef of the Year

12

Apr

The Florence Nightingale Award for Excellence in Healthcare Data Analytics

~13

Apr

Optician Awards

~15

Apr

ACRP Innovation in Workforce Development Awards

~15

Apr

The Design & Health International Academy Awards

16

Apr

Patient Safety Awards

~17

Apr

The RCNi Nurse Awards

~18

Apr

HPMA Excellence Awards

19

Apr

The BMJ Awards

~19

Apr

Chief Scientific Officer Awards

~22

Apr

Skills for Care Accolades Awards

22

Apr

RSPH Health and Wellbeing Awards

Ranking

Top 20 Care Home Awards

~29

Apr

EU Health Award for NGOs
Hospitality Sport & Leisure




03

Mar

iGB Affiliate Awards

10

Mar

Hospitality Design Awards

12

Mar

IDEA World Fitness Awards

31

Mar

The Stadium Business Awards

~03

Apr

EGR (eGaming Review) B2B Awards

~03

Apr

CHS Awards

~14

Apr

Gambling Compliance Global Regulatory Awards

~14

Apr

Horticulture Week Custodian Awards

~15

Apr

The World's 50 Best Restaurants

16

Apr

The Caterer Best Places to Work in Hospitality

16

Apr

National Pub & Bar Awards

~17

Apr

Caterer.com People Awards

N/A

Casual Dining Restaurant & Pub Awards

21

Apr

Acorn Awards

~24

Apr

The Cateys (The Caterer)

25

Apr

Restaurant & Bar Design Awards

30

Apr

The Serviced Apartment Awards
HR & Training




01

Mar

Working Families Best Practice Awards

05

Mar

UK Employee Experience Awards

05

Mar

Company Culture Awards

Ongoing

Global Healthy Workplace Certification

N/A

Incentive Magazine Motivation Masters Awards

10

Mar

IELA International E-Learning Awards - Business Division

MD

TrainingIndustry.com Top Training Companies

10

Mar

TrainingIndustry.com Top Training Outsourcing Companies

12

Mar

The EMpower Ethnic Minority Role Model Lists

12

Mar

The Firm Awards

12

Mar

The GEO Awards

12

Mar

DIVA Awards

15

Mar

The Reward 300

15

Mar

Tomorrow's Health and Safety Awards

15

Mar

The EFMD Excellence in Practice (EiP) Awards

18

Mar

This Can Happen Awards

21

Mar

Relocate Awards

24

Mar

Inspiring Workplace Awards EMEA

29

Mar

Pink News Awards

31

Mar

Princess Royal Training Awards

31

Mar

British Ex-Forces in Business Awards

~02

Apr

Institute of Student Employers ISE Awards

~09

Apr

Recruitment Industry Disability Initiative RIDI Awards

10

Apr

Gartner Communications Awards

MD

The RoSPA Health and Safety Awards

~14

Apr

ONREC Online Recruitment Awards

16

Apr

Brandon Hall Excellence in Human Capital Management Program

~17

Apr

Pillar World Awards

~18

Apr

HPMA Excellence Awards

~25

Apr

The ALT Learning Technologist of the Year Awards

28

Apr

PPMA Excellence in People Management Awards

29

Apr

The CIPD People Management Awards

~30

Apr

BSIF Safety Awards

~30

Apr

The enei Awards (Employers Network for Equality & Inclusion)

~30

Apr

Great Place to Work - UK's Best Workplaces for Women

~30

Apr

European HR Diversity Awards
IT & Telecommunications




01

Mar

CSO50 Awards

01

Mar

The MIT Sloan CIO Leadership Awards

12

Mar

Inside Market Data Awards & Inside Reference Data Awards

12

Mar

Cloud Technology - Tech Ascension Awards

14

Mar

Midemlab Global Music Startup and App Competition

14

Mar

IoT Industry Solutions Awards

17

Mar

The GSMA Global Mobile Glomo Awards

18

Mar

Mobile Industry Awards

19

Mar

IT World Awards

19

Mar

AOTMP Telecom Management Awards

19

Mar

The British Data Awards

~23

Mar

Connected Britain Awards

30

Mar

The Europas - The European Tech Startup Awards

31

Mar

The ISPA Awards (Internet Service Provider Association)

31

Mar

Channel Champions

~01

Apr

Tech5 Awards

01

Apr

Computing AI & Machine Learning Awards

02

Apr

IDC European Data Strategy and Innovation Awards

~03

Apr

Broadcast Digital Awards

~03

Apr

EGR (eGaming Review) Marketing & Innovation Awards

~03

Apr

The Computing Tech Marketing & Innovation Awards

~03

Apr

TV Connect Awards

~06

Apr

The IHS Markit Innovation Awards

~06

Apr

The DataIQ Awards

~09

Apr

The Techies by Techworld

09

Apr

Computing DevOps Excellence Awards

09

Apr

MSP Innovation Awards Europe

09

Apr

CRN Sales & Marketing Awards

~10

Apr

CRN Women in Channel Awards

~12

Apr

The IDEAS Awards

~14

Apr

The National Cyber Awards

16

Apr

Women in IT Awards UK

~16

Apr

NFC Innovation Awards

~19

Apr

MediaPost Appy Awards

~20

Apr

The Storage Awards (The Storries)

~22

Apr

The Openstack Superuser Awards

23

Apr

Datacentre Solutions Awards (DCS)

23

Apr

Fortress Cyber Security Awards

~24

Apr

The Network Computing Awards

~24

Apr

Women in IT Awards Europe

~27

Apr

Digital Technology Leaders Awards

~27

Apr

Women in Open Source Awards

~28

Apr

Digital Leaders DL100 Awards

~30

Apr

Mobile News Awards

~30

Apr

Event Technology Awards (ETA)

~30

Apr

I-COM Data Creativity Awards

~30

Apr

Cyberjutsu Awards

30

Apr

Global Business Tech Awards

~30

Apr

The Privacy Culture Awards
Journalism Publishing & Media




01

Mar

The PPA Awards

01

Mar

IWMF Courage in Journalism Awards

05

Mar

The Regional Press Awards

26

Mar

The Tabbie Awards

29

Mar

British Podcast Awards

~02

Apr

Willis Towers Watson Media Awards

~05

Apr

IPG Independent Publishing Awards

~06

Apr

The British Insurance Brokers' Association (BIBA) Journalist and Media Awards

~07

Apr

Data Journalism Awards

~10

Apr

National Press Awards

~17

Apr

The Aerospace Media Awards

N/A

London Press Club Awards

~30

Apr

The Newsawards

~30

Apr

ALPSP Awards for Innovation in Publishing
Legal Services




01

Mar

Lawyer Monthly Expert Witness Awards

19

Mar

Legal Business Awards

MD

The Legal 500 Awards UK

~03

Apr

The Legal Aid Lawyer of the Year Awards (LALYs)

~14

Apr

The Lawyer Awards
Marketing PR Events & Advertising




02

Mar

Ad Age A-List and Creativity Awards

03

Mar

The Drum Recommends Awards

03

Mar

The Drum Roses Awards

05

Mar

European Search Awards

05

Mar

The Marketing Society Awards

MD

Communication Arts Awards

05

Mar

Market Research Society MRS Excellence Awards

Ranking

Marketing Automotive Awards

07

Mar

FAB Awards

12

Mar

Design Week Awards

12

Mar

Bulldog PR Awards

12

Mar

ADC Annual Awards

17

Mar

Design Advertising and Digital D&AD Awards

17

Mar

NYX Game Awards

18

Mar

Hermes Creative Awards

19

Mar

Clear Channel Outdoor Media Awards

19

Mar

Effective Digital Marketing Awards

19

Mar

Global Agency Awards

19

Mar

The Stella Awards

22

Mar

PromaxBDA Europe Awards

23

Mar

CIPR Excellence Awards

24

Mar

LIT Talent Awards

25

Mar

The Drum Chip Shop Awards

26

Mar

Ragan's Media Relations Awards

26

Mar

The Markie Awards

26

Mar

Internal Communications and Engagement Awards

26

Mar

Internal Communications and Engagement Awards

31

Mar

The Drum Awards for Marketing

31

Mar

The TicketingBusiness Awards

31

Mar

CN Agency Awards

31

Mar

Purpose Awards EMEA

01

Apr

The PRCA DARE Awards

02

Apr

Digiday Media Awards Europe

~03

Apr

The Computing Tech Marketing & Innovation Awards

~03

Apr

The Revo Purple Apple Marketing Awards

~03

Apr

Event Marketer EX Awards

~03

Apr

IAB MIXX Awards Europe

~09

Apr

Fresh Awards

09

Apr

CRN Sales & Marketing Awards

09

Apr

Digiday Media Awards

10

Apr

Gartner Communications Awards

~10

Apr

British Arrows Awards

~11

Apr

AV Technology Europe Awards

~12

Apr

AEO Excellence Awards (Association of Event Organisers)

13

Apr

Performance Marketing Awards

~14

Apr

The One Show

15

Apr

Exhibitor Sizzle Awards

15

Apr

Global Best of the Best Effie Awards

16

Apr

Brandon Hall Excellence in Human Capital Management Program

16

Apr

International AME Awards

16

Apr

IAB Europe Research Awards

16

Apr

New York Festivals World's Best Advertising Awards

~17

Apr

Investment Marketing and Innovation Awards

~17

Apr

The Event Production Awards (EPAs)

~19

Apr

Creativepool Annual Awards

~20

Apr

The Conference Awards

~21

Apr

The iList (IPA & Unilever)

23

Apr

UK Digital Growth Awards

~25

Apr

The Global Effie Awards

~28

Apr

AMEC International Communication Effectiveness Awards

~28

Apr

The Loyalty Awards

~28

Apr

The Loyalty Magazine Awards

29

Apr

Influencer Marketing Awards

30

Apr

POPAI Awards (Point of Purchase/Sale)

30

Apr

The Marketing Week Masters Awards

~30

Apr

I-COM Data Creativity Awards

30

Apr

AICP Show

30

Apr

UK Content Awards

~30

Apr

PR News Top Places to Work

30

Apr

AICP Next Awards

30

Apr

AICP Post Awards
Planning & Property




12

Mar

European Rental Awards

12

Mar

The EG Tech Awards

28

Mar

CoreNet Global Awards

31

Mar

EuropaProperty SEE Real Estate Awards

N/A

The PROPS Awards

~12

Apr

The UK Housing Awards (UKHA)

~12

Apr

The Association of Relocation Professionals ARP Awards

~13

Apr

Housing Heroes Awards

~16

Apr

Wayfair Trade Tastemaker Awards

~17

Apr

Brownfield Awards

~17

Apr

The Enfranchisement and Right to Manage ERMAS Awards

~17

Apr

ARMA Ace Awards

~19

Apr

The RESI Awards

23

Apr

First Time Buyer Readers' Awards

~23

Apr

The Property Awards

~30

Apr

RICS Social Impact Awards (separated into Regions)

~30

Apr

Central & Eastern European Real Estate Quality Awards (CEEQA Awards)
Products & Manufacturing




19

Mar

Pentawards

02

Apr

Electronics Industry Awards

~10

Apr

The Packaging Innovation Awards brought to you by Dow

~12

Apr

International Awards for Powered Access IAPAs

23

Apr

The RAC Cooling Industry Awards

~24

Apr

Electronics Weekly BrightSparks Awards
Public Sector




31

Mar

The BAPCO Awards

~03

Apr

The KE Awards

~06

Apr

Highways England Awards

16

Apr

Association for Public Service Excellence APSE Service Awards

~19

Apr

Partnerships Awards

23

Apr

The MJ Local Government Achievement Awards

~28

Apr

Smarter Working Live Awards

~28

Apr

Street Design Awards
Retail & Consumer Goods




07

Mar

FAB Creative Excellence Awards (Food & Beverage)

08

Mar

The Grocer Gold Awards

19

Mar

World Dairy Innovation Awards

MD

International Taste Institute Superior Taste Awards

21

Mar

FreeFrom Skin Care Awards

31

Mar

DIY Week Awards

02

Apr

T3 Awards

~03

Apr

Footprint Drinks Sustainability Awards

06

Apr

Decanter World Wine Awards DWWA

~08

Apr

British Knitting & Crochet Awards

~10

Apr

Drapers Digital Awards

~10

Apr

The Delivery Excellence Awards

~10

Apr

UK eCommerce Awards

~11

Apr

The Fishing News Awards

12

Apr

Convenience Retail Awards

12

Apr

London International Olive Oil Competition LIOOC

~12

Apr

Seafood Excellence Global Awards

14

Apr

Pet Industry Federation Awards

15

Apr

Retas Awards

N/A

Global Department Stores Summit GDSS Awards

~17

Apr

London Honey Awards

~18

Apr

The Drinks Business Awards

~18

Apr

BBC Food and Farming Awards

~20

Apr

Good Housekeeping Food Awards

23

Apr

The Direct Commerce Awards

~24

Apr

The Drapers Awards

~24

Apr

The Grocer New Product Awards

~27

Apr

The BIA Baking Industry Awards

~28

Apr

Scratch Stars Awards (UK Nail Industry)

~28

Apr

BABTAC & CIBTAC Awards

29

Apr

Nourish Awards

30

Apr

Farmers Weekly Awards

~30

Apr

The Natural & Organic Awards Europe

~30

Apr

Travel Retail Awards

~30

Apr

The Academy of Chocolate Awards

~30

Apr

Magneto Imagine Excellence Awards
Supply Chain




17

Mar

Supply Chain Innovation Award (Council of Supply Chain Management Professionals CSCMP)

02

Apr

Shipper of Choice

~08

Apr

Supply & Demand Chain Executive Top 100

22

Apr

The CIPS Excellence in Procurement Awards

27

Apr

The National GO Awards (Excellence in Public Procurement)
Third Sector




12

Mar

The Diana Award

~01

Apr

Fundraisers: The New Generation

~01

Apr

Lighting the Fire - The Leap Annual Excellence Awards

~03

Apr

The Sheila McKechnie Foundation National Campaigner Awards

~03

Apr

FSI Small Charity Big Impact Awards

~07

Apr

The Charity Awards

~09

Apr

The Trade Association Forum Best Practice Awards

~20

Apr

National Fundraising Awards

23

Apr

PR Daily's Nonprofit PR Awards

23

Apr

The Global Good Awards

~24

Apr

Charity Retail Awards

~28

Apr

Charity Today Awards
Transport & Logistics




05

Mar

Motor Transport Awards

05

Mar

Women in Rail Awards

14

Mar

World Post and Parcel Awards

15

Mar

CIHT Awards

26

Mar

Fleet News Awards (Lease)

26

Mar

National Rail Awards

N/A

International Engine and Powertrain of the Year Awards (IEOTYA)

08

Apr

Network Rail Awards

~10

Apr

Motor Trader Rising Stars Awards

~10

Apr

Motor Trader Industry Awards

~10

Apr

Routeone Awards for Operator Excellence

~17

Apr

The Airline Strategy Awards

~20

Apr

British Coach Tourism Awards

~24

Apr

UK Coach Awards

~24

Apr

The Heavies (Heavy Transport Association HTA)

~27

Apr

ACI Europe Best Airport Awards

30

Apr

The FTA Multimodal Awards

~30

Apr

The Auto Industry Excellence Awards

~30

Apr

The IATA Diversity & Inclusion Awards

~30

Apr

European Talent in Mobility awards
Travel & Tourism




31

Mar

UK Heritage Awards

31

Mar

The Freddie Awards (Travel Loyalty)

31

Mar

Museums + Heritage Awards for Excellence

31

Mar

World's Best Tourism Film Awards

~02

Apr

The People Awards (Excellence in Business Travel)

~15

Apr

Travel Marketing Awards

~15

Apr

European Group Travel Awards (EGTA)

~24

Apr

ST Star Awards

~28

Apr

VisitEngland Awards for Excellence

~29

Apr

The Trazees Awards

30

Apr

World Travel Awards Europe

~30

Apr

UK Group Travel Awards

~30

Apr

ITT Future You Awards