Upcoming award deadlines (in the next two months)
Upcoming award deadlines (in the next two months)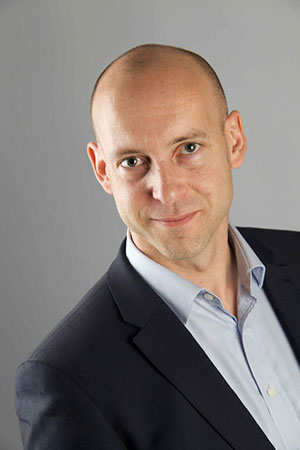 MD & Founder, Boost Awards
Award deadlines coming up (scroll down below text for a list of awards organised by industry) 
Welcome to my overview of upcoming awards to look out for over the festive season and into the new year. Christmas is understandably quieter on both the deadline-front and in terms of events, as Christmas party season replaces award ceremonies, but there are definitely still some key schemes to look out for and its a great time of year to plan ahead which awards to enter in 2020.
As ever, contact our team here at Boost if you need help with your entries or further guidance on which awards to enter, but please bear in mind that we work on a first-come-first-served basis – and our capacity is filling up fast, so don't leave it until the last minute. 
Customer Contact awards 
The Top 50 Companies for Customer Service are a UK scheme with a 2nd December deadline. In addition to the league table based on mystery shopping, there are a number of special awards that can be entered as well. 
The Customer Service Excellence is a standard rather than an award scheme per se, featuring an ongoing entry process. It can be awarded if the following five criteria can be adhered to: Customer Insight, The Culture of the Organisation, Information and Access, Delivery and Timeliness and Quality of Service. 
If you want a credible way to get an international award for great customer service, then you should also consider The Stevie Awards for Sales and Customer Service. As with all of the Stevie Award schemes, they feature a large number of categories (158 in this case), so there is something for everyone – from individual awards to team and departmental awards. The deadline here is 9th January 2020. 
Another global scheme based in the US, The ContactCenterWorld Global Top Ranking Performers Awards, are now in their 15th year. They feature a large number of categories for both in-house and out-sourced contact centres of varying sizes, awards for individuals, technology, campaigns and customer service. You will need to apply before 31st January. 
HR awards and training awards
I wanted to share a quick summary of the HR-related awards on the horizon, but for more information please check out our more detailed guide here – 'Which are the best HR awards to enter?'
The Employee Benefits Awards are a firm favourite here at Boost, and we get booked up very fast, so contact us to see which categories we can still help you enter. Our ethics policy means we never write competing entries for the same category. These UK awards recently changed hands and are now owned by DVV Media HR Group. They feature a whole raft of categories, including Benefits Team of the Year, Best Healthcare and Wellbeing Benefits, Best Mental Health Strategy and Employee Benefits Professional of the Year. You can expect a final deadline of 17th January.
Finally in the HR space, I would like to highlight The UK Employee Experience Awards. Another well-run scheme from Awards International, these awards feature 11 categories covering such aspects as Employee Training & Development, Employee Engagement, Use of Digital Technologies and the very popular category, Best Company to Work For. The deadline is some way off at 31st January, but with Christmas fast approaching, I recommend getting started on your entry now.   
Pensions awards
It is Pension Award season with a number of the key schemes coming up. For more information read our more comprehensive guide 'Which are the best Pension Awards to enter?'
The UK Pensions Awards are run by Professional Pensions, and while they have a 20th Jan deadline, you do need to register by 13th December so you will need to be quick! They feature 39 categories covering every dimension of pensions, including the fund managers, the providers, third party administrators and even thought leadership.
The Money Marketing Awards are a UK-based scheme run by Centaur, and whilst not explicitly for pensions, they do have a strong bias for them. Beware though, they still charge for finalists and winners to use the logo! The scheme is actually for far more than just marketing, as it also cover advisers and providers. At the time of writing they are yet to open, but last year's deadline was 18th January.
As mentioned above under HR, The Employee Benefits Awards have loads of pensions categories as well as broader benefits categories, so are also relevant here. The Pension and Investment Provider (PIPA Awards) are now open for 2020. In my opinion they are very much 'In the industry' and not HR-focused. The categories are divided between Scheme Services and Investment Services. Deadline here is 31st January.   
Marketing awards and PR awards
As previously mentioned, The Vega Digital Awards, are a prominent international scheme for digital media excellence. They just extended their final deadline to 12th December, so you still have a bit of time to submit your entry. The AVA Digital Awards are US-based but open to international entry. Categories include digital marketing awards, websites, mobile and social media. The deadline is also 12th December.

Recruitment awards
A slightly niche scheme, The ONREC Online Recruitment Awards are UK-based and affiliated to ONREC online magazine.They have a deadline of 14th December and feature categories for platforms, campaigns, individuals and providers.
The PPMA Excellence in People Management Awards. I am mentioning these because they used to have a separate recruitment award scheme, which has been absorbed into the main awards scheme. PPMA stands for Public Sector People Management Association – which explains the emphasis on HR in the public sector. Mostly focused on local and central government. Their deadline is 13th January and due to its heritage there are Ffour awards for recruitment from a dozen categories on offer.
The Recruiter Awards, it could be argued, are THE awards for the UK recruitment agency sector, run by the very credible Recruiter Magazine and held at the massive Great Room at Marriott Grosvenor House. These awards have a deadline of 29th January. This years sees a total of 30 categories, the majority of which are for recruitment agencies. 
Healthcare awards
A special mention to one of the most prominent schemes in UK healthcare, The BMJ Awards, which are now open for entry until 17th January. Now in their 12th year, they feature sixteen categories for 2020, including two Special Recognition Awards for Outstanding Contribution to Health and UK Research Paper of the Year.
IT awards
For a more comprehensive overview, please read our guide, Which are the Best IT Awards to Enter? I do want to quickly mention a great scheme in the healthcare and medical technology world. The MedTech Visionaries Awards are US-based, but open to entries from around the world. Their focus is very much on the people and technological achievements that are of benefit to society. They are free to enter before the final 17th December deadline. Another similarly niche IT scheme, but in the world of emerging tech, is open until 31st December – The Cybersecurity Excellence Awards.    
To finish up, we have two prestigious schemes in the IT industry with January deadlines.
The European IT and Software Excellence Awards are, as the name suggests, pan-European, but very much London-based and run by IT Europa Media and Intelligence Limited. The dinner is at The Royal Garden Hotel London in March. The entry forms focus very much on case studies and the deadline is 17th January, so clearly they will need to be prepared in December. If you are a channel partner, reseller, system integrator, services provider, distributor, or a solution and marketing channel from across Europe, then this is one for you.
Another very credible scheme in this space are The Real IT Awards. Hosted by CITF since 2004, the Real IT Awards (RITA) are known for their independence and have a particular focus on celebrating team effort. Incredibly, they are free to enter and open to anyone from any sector. Great-sounding categories include Best Place to Work, Project of the Year, Best Use of New Technologies, as well as categories for specific technology use, like Artificial Intelligence/Machine Learning Project of the Year and Innovation in Cyber Security & Risk Management. The deadline here is 31st January, and we have even written a comprehensive guide to entering RITA 2020.
Hopefully these highlighted awards have provided some insights to help you plan which awards to enter – I wish you the best of luck with your awards strategy. Below you will find all the awards with deadlines occurring within the next two months, organised by industry sector. Remember, do please contact Boost if you need a helping hand entering any of these – our in-house team of experienced award writers have won over 1,300 awards and can increase your chances of a win significantly.
You can also sign up for our email deadline reminder service, so that the next two months of deadlines arrive in your inbox – completely free of charge. Handy, I think you will agree!  
Finally, I would like to wish you all best wishes for a wonderful festive period and hope 2020 will be an award-winning year for you. 
Chris. 
Business




02

Dec

Asian Business Awards

Ranking

Fortune World's Most Admired Companies

10

Jan

PLC Awards

MD

FSB Celebrating Small Business Awards

~20

Jan

The EISA Awards

~24

Jan

National Best New Business Awards

~25

Jan

The Deloitte Technology Fast 500 EMEA

~28

Jan

Deaf Business Awards

~30

Jan

International Business Excellence Awards
Business Leaders




Ongoing

Business Worldwide CEO Awards

Ongoing

European CEO Awards

Ongoing

Shell LiveWIRE Young Entrepreneur of the Year Award

~08

Jan

CEO Today Europe Awards

~09

Jan

Cynopsis Media Top Women in Digital

17

Jan

Women in Credit Awards

~21

Jan

Veuve Clicquot Bold Woman Award

MD

Venus Awards

~25

Jan

Women in Technology and Data Awards
Construction & Architecture




01

Dec

The International Architecture Awards

01

Dec

BREEAM Awards

02

Dec

Architects Journal W Award

06

Dec

The British Expertise International Awards

20

Dec

The Building Controls Industry Association BCIA Awards

~06

Jan

SEED Awards for Excellence in Public Interest Design

10

Jan

Ground Engineering GE Awards

15

Jan

The APLD International Landscape Design Awards

17

Jan

Architects Journal Small Projects Awards

28

Jan

The European Women in Construction & Engineering WICE Awards

MD

Constructing Excellence Awards

31

Jan

New Civil Engineer NCE100 Companies of the Year

~31

Jan

Society of Experiential Graphic Design (SEGD) Global Design Awards

~31

Jan

National Federation of Builders NFB Awards

31

Jan

National Federation of Demolition Contractors NFDC Awards

31

Jan

BIG SEE Architecture Awards (South East Europe)
Corporate Social Responsibility




01

Dec

Communitas Awards

11

Dec

The International Ashden Awards

11

Dec

Ashden Awards

~04

Jan

Cynopsis Social Good Awards

13

Jan

CIEEM Awards

17

Jan

Better Society Awards

20

Jan

Golden Peacock Awards
Customer Contact




02

Dec

Top 50 Companies for Customer Service

Ongoing

Customer Service Excellence

Ongoing

Gold Standard for Customer Services

31

Dec

NorthFace ScoreBoard Award

09

Jan

Stevie Awards for Sales & Customer Service

17

Jan

The VA Awards (Virtual Assistants)

31

Jan

ContactCenterWorld Top Ranking Performers Awards

31

Jan

ICMI Global Contact Center Awards
Design & Innovation




07

Dec

London International Creative Competition

10

Dec

World Brand Design Awards

16

Dec

JEC World Innovation Awards

30

Dec

International Design for All Foundation Good Practices Awards

10

Jan

Green Product Award

17

Jan

Lighting Design Awards

31

Jan

Britain's Top Designer Award
Education




04

Dec

The APPG Excellence in School Food Award

13

Dec

GESS Education Awards

15

Dec

International Educational Awards

~08

Jan

ESRC Celebrating Impact Awards

10

Jan

The Learning on Screen Awards

~15

Jan

The Teen Tech Awards

20

Jan

The WISE Awards

MD

BELMAS Awards
Energy & Utilities




13

Dec

Offshore Technology Conference (OTC) Spotlight on New Technology Awards

~15

Jan

European Energy Service Awards

17

Jan

Water Industry Awards

~18

Jan

The Institute of Water Innovation Awards

~30

Jan

The Network Awards

~31

Jan

IOM3 Awards (Institute of Materials Minerals & Mining)

31

Jan

ASCP Safety & Compliance Awards

31

Jan

The Special Meritorious Awards for Engineering Innovation

31

Jan

Global Water Awards
Financial Services




04

Dec

Women in Financial Advice Awards

06

Dec

WealthBriefing European Awards

06

Dec

FStech Awards

N/A

EuroHedge Awards

06

Dec

Citi Microentrepreneurship Awards

09

Dec

Best Treasury & Cash Management Providers (Global Finance)

09

Dec

Card Not Present CNP Awards

Ongoing

Crypto Awards

MD

Professional Pensions UK Pensions Awards

19

Dec

PRCA City and Financial Awards

19

Dec

Islamic Finance News Deals of the Year

20

Dec

ITR European Tax Awards

31

Dec

Islamic Finance News Best Banks

~05

Jan

M&A Atlas Awards

~05

Jan

GlobalCapital Equity Capital Markets ECM Awards

N/A

InvestmentEurope Fund Manager of the Year

12

Jan

British Bank Awards

~15

Jan

World's Best Investment Banks and Derivatives Providers Awards (Global Finance)

16

Jan

Global Trade Review (GTR) Best Deals and Leaders in Trade Awards

~17

Jan

EWPN Awards (Women in Fintech)

17

Jan

Women in Credit Awards

~18

Jan

Money Marketing Awards

~23

Jan

TXF Perfect 10 Deals of the Year Awards

24

Jan

The Mortgage Awards from MoneyAge

24

Jan

UK FinTech Awards

~25

Jan

The FTF News Technology Innovation Awards

31

Jan

Pension and Investment Provider Awards (PIPA)

31

Jan

The MoneyMagpie Awards (The Magpies)
Health & Social Care




02

Dec

Aesthetic Dentistry Awards

02

Dec

RCP Excellence in Patient Care Awards

06

Dec

OTC Marketing Awards

11

Dec

The HSJ Value in Healthcare Awards

15

Dec

Care Home Awards

17

Dec

MedTech Visionaries Awards

31

Dec

CRO Leadership Awards

08

Jan

Patient Experience Network PEN National Awards

08

Jan

Advancing Healthcare Awards

~10

Jan

The British Pest Management Awards

~12

Jan

Chief Scientific Officer Awards

13

Jan

Optician Awards

15

Jan

The Eppendorf Award for Young European Investigators

15

Jan

The Design & Health International Academy Awards

17

Jan

Citeline Awards

17

Jan

The BMJ Awards

20

Jan

Pharmaceutical Field PF Awards

23

Jan

PharmaTimes International Clinical Researcher of the Year

~25

Jan

Petplan Veterinary Awards

~25

Jan

The HealthInvestor Awards
Hospitality Sport & Leisure




01

Dec

Onboard Hospitality Awards

02

Dec

Imbibe Personality of the Year

04

Dec

The Sports Technology Awards

Ongoing

A Greener Festival Award

N/A

Top 50 Gastropub Awards

Ongoing

Institute of Hospitality Accreditation

~09

Jan

The Shooting Industry Awards

~15

Jan

The World's 50 Best Restaurants

N/A

Casual Dining Restaurant & Pub Awards

24

Jan

Exhibition News Awards

31

Jan

The Serviced Apartment Awards
HR & Training




Ongoing

Diversity Champion Award

Ongoing

Top Employer Institute Certification Programme

06

Dec

Best Places to Work (Business Intelligence Group)

N/A

Incentive Magazine Motivation Masters Awards

12

Dec

British Ex-Forces in Business Awards

14

Dec

ONREC Online Recruitment Awards

14

Dec

Workplace Wellbeing Index

14

Dec

British Diversity Awards

15

Dec

ATD Innovation in Talent Development Award

Ongoing

BITC Diversity Intelligence

10

Jan

The GEO Awards

13

Jan

PPMA Excellence in People Management Awards

17

Jan

Employee Benefits Awards

~20

Jan

City and Guilds Medals for Excellence

24

Jan

TARGETjobs National Graduate Recruitment Awards

~25

Jan

The Digiday WorkLife Awards Europe

~27

Jan

National Mentoring Awards

29

Jan

The Recruiter Awards

~30

Jan

The IFTDO Global HRD Awards

~31

Jan

Gartner Communications Awards

31

Jan

UK Employee Experience Awards

31

Jan

BSIF Safety Awards

31

Jan

The Safety & Health Excellence Awards
IT & Telecommunications




01

Dec

KPMG's Best British Tech Pioneer BBTP Competition

04

Dec

RSA Conference Innovation Sandbox Contest

Ongoing

Awwwards

06

Dec

FStech Awards

06

Dec

MCV Industry Excellence Awards (Market for Computer & Video Games)

12

Dec

VEGA Digital Awards

13

Dec

BAFTA British Academy Games Awards

16

Dec

DigitalAgenda Impact Awards

20

Dec

Info Securitys PG's Global Excellence Awards

Ongoing

CSS Design Awards

Ongoing

Best Mobile App Awards

31

Dec

Interactive Media Awards (IMA)

31

Dec

International Mobile Gaming Awards

MD

Cybersecurity Excellence Awards

~04

Jan

RegTech Insight Awards

06

Jan

The IHS Markit Innovation Awards

~07

Jan

The Techies by Techworld

10

Jan

Computing DevOps Excellence Awards

N/A

The AI 100 (Artificial Intelligence)

~11

Jan

NFC Innovation Awards

~12

Jan

Women in Open Source Awards

13

Jan

CIO 100 Awards

17

Jan

European IT and Software Excellence Awards

17

Jan

SIIA CODiE Awards

~22

Jan

The Data Leaders Awards

28

Jan

IBM Beacon Awards and IBM Cloud, Data and AI Excellence Awards

31

Jan

Mobile News Awards

31

Jan

Real IT Awards (RITA)

31

Jan

The ISPA Awards (Internet Service Provider Association)

31

Jan

Bingoport Players Choice Awards

31

Jan

I-COM Data Creativity Awards

31

Jan

Artificial Intelligence Excellence Awards
Journalism Publishing & Media




13

Dec

CMI Management Book of the Year

~11

Jan

National Press Awards

15

Jan

SJA British Sports Journalism Awards

17

Jan

EFIA Annual Print Awards

~25

Jan

Cynopsis Sports Media Awards

~25

Jan

The PPA New Talent Awards 30 Under 30

~30

Jan

Dart Awards for Excellence in Coverage of Trauma

~31

Jan

Society for Environmental Graphic Design SEGD Global Design Awards
Legal Services




08

Dec

The UK Probate Research Awards

13

Dec

National Paralegal Awards
Marketing PR Events & Advertising




06

Dec

Digiday Video Awards

06

Dec

UK Biddable Media Awards

06

Dec

European Content Awards

12

Dec

AVA Digital Awards

12

Dec

VEGA Digital Awards

13

Dec

Ragan & PR Daily's Communicators of the Year Awards

13

Dec

OBIE Awards

13

Dec

Horizon Interactive Awards

19

Dec

Ad Age A-List and Creativity Awards

09

Jan

IABC Gold Quill Awards (for Business Communication)

~09

Jan

The Global Effie Awards

10

Jan

PromaxBDA Europe Awards

10

Jan

PRmoment Awards

10

Jan

British Arrows Awards

MD

Communication Arts Awards

10

Jan

Digiday Future Leader Awards

~13

Jan

ARF David Ogilvy Awards

~14

Jan

The TicketingBusiness Awards

16

Jan

Campaign Media Awards

17

Jan

UK Sponsorship Awards

17

Jan

Internationalist Awards for Innovation in Media

17

Jan

The Event Production Awards (EPAs)

~17

Jan

AV Technology Europe Awards

23

Jan

Performance Marketing Awards

24

Jan

SABRE Awards EMEA

24

Jan

The Markie Awards

24

Jan

The Creative Circle Awards

29

Jan

The International Andy Awards

30

Jan

The Drum Marketing Awards

30

Jan

PRWeek Global Awards

30

Jan

The Drum Search Awards

31

Jan

The Internet Advertising (IAC) Competition Awards

31

Jan

I-COM Data Creativity Awards

~31

Jan

Festival of Media Global Awards

31

Jan

International AME Awards

31

Jan

New York Festivals World's Best Advertising Awards

~31

Jan

Gartner Communications Awards

31

Jan

MEMCOM Awards

31

Jan

ADC Annual Awards
Planning & Property




09

Dec

Local Land Charges Awards for Excellence

12

Dec

The UK Housing Awards (UKHA)

15

Dec

The Outstanding Property Award London

16

Dec

The RTPI Awards for Planning Excellence

31

Dec

The ESTAS Estate and Letting Agent Awards

09

Jan

First Time Buyer Readers' Awards

23

Jan

The Property Awards

~28

Jan

The Housing Association National Accountancy (HANA) Awards

31

Jan

RICS Social Impact Awards (separated into Regions)
Products & Manufacturing




12

Dec

International Awards for Powered Access IAPAs

06

Jan

The Pump Industry Awards
Public Sector




06

Dec

APSE Soft Facilities Management Innovation Awards

06

Dec

Highways England Awards

13

Dec

ICiPS Awards (Institute for Continuous Improvement in Public Services)

19

Dec

Partnerships Awards

~18

Jan

Engaged Cities Awards

31

Jan

The MJ Local Government Achievement Awards

~31

Jan

Public Sector Paperless Awards

~31

Jan

Green Flag Award

31

Jan

iESE Public Sector Transformation Awards
Retail & Consumer Goods




01

Dec

FreeFrom Food Awards

02

Dec

Convenience Retail Awards

02

Dec

Sales Assistant of the Year Awards

Ongoing

CiWF Good Farm Animal Welfare Awards

06

Dec

ISPO Awards

06

Dec

Fragrance Foundation Jasmine Awards

08

Dec

Countryside Alliance Awards

15

Dec

DIY Week Awards

20

Dec

Global RLI Awards

30

Dec

National Burger Awards

31

Dec

Land and Soil Management Awards

~03

Jan

ICSC European Shopping Centre Awards

10

Jan

Drapers Digital Awards

10

Jan

The Delivery Excellence Awards

~14

Jan

The Revo Opal Awards

~15

Jan

EuropaProperty CEE Retail Awards

~16

Jan

The British Craft Awards

~18

Jan

The Fragrance Foundation Awards

~20

Jan

Laundry and Cleaning News LCN Awards

~22

Jan

The British Kebab Awards

~23

Jan

The Sommelier Wine Awards (SWA)

24

Jan

The World Retail Awards

24

Jan

Professional Beauty Awards

31

Jan

SIBA Business Awards

31

Jan

Drapers Footwear Awards

31

Jan

The Greats Gift Retailer Awards

31

Jan

Travel Retail Awards

31

Jan

The Academy of Chocolate Awards
Supply Chain




~10

Jan

Resilient Supply Chain Awards
Third Sector




MD

The Local Business Charity Awards

18

Dec

Amazing Women Awards

10

Jan

Weston Charity Awards

~16

Jan

DoGooder Video Awards

~19

Jan

International & European Association Awards

~21

Jan

The Sheila McKechnie Foundation National Campaigner Awards

22

Jan

The Charity Governance Awards
Transport & Logistics




02

Dec

The Great British Fleet Awards

Ongoing

Global Fleet Champions Awards

06

Dec

British Parking Awards

06

Dec

The Air Cargo News Cargo Airline of Year Awards

06

Dec

The Future Fleet Forum Awards

06

Dec

Business Motoring Awards

20

Dec

British Coach Tourism Awards

~11

Jan

The FTA Van Excellence Honours

N/A

Experteye Awards

24

Jan

UK Coach Awards

24

Jan

The Heavies (Heavy Transport Association HTA)

31

Jan

BVRLA Industry Hero Awards

~31

Jan

The FTA Multimodal Awards

31

Jan

The Auto Industry Excellence Awards

~31

Jan

Airfinance Journal Deals of the Year Awards
Travel & Tourism




04

Dec

Meetings & Incentive Travel Awards (M&IT Awards)

06

Dec

The Travel Plus Awards

~01

Jan

European Group Travel Awards (EGTA)

~14

Jan

WTTC Tourism for Tomorrow Awards

~15

Jan

Traveller Made Luxury Travel Industry Awards

~29

Jan

VisitEngland Awards for Excellence

31

Jan

UK Group Travel Awards