Upcoming award deadlines (in the next two months)
Upcoming award deadlines (in the next two months)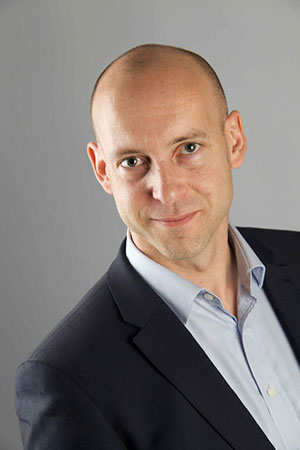 MD & Founder, Boost Awards
Award deadlines coming up (scroll down below text for a list of awards organised by industry) 
Welcome to my overview of upcoming awards to look out for during May, June and beyond.
It's fair to say that this time of year is one of the busiest in the award calendar, with a whole host of deadlines in May, while at Boost we tend to describe June as 'silly season' as it gets so busy. As ever, contact our team here at Boost if you need help with your entries or further guidance on which awards to enter, but please bear in mind that we work on a first-come-first-served basis – and our capacity is filling up fast. 
General business awards
Some of the highest-profile general business awards are coming up. Specific details about many of these, and which might be most suitable for you, can be found in our guide to 'general business awards', so I will list them briefly: 
The National Business Awards (31st May)
Top Track 100 (1st June)
UK Business Awards (The Dons) (5th July)
A very credible UK scheme of note is The Chamber Awards, a popular one with our clients. Due to the regional versions they are winnable too, so we have a great track record here. In fact, you may want to read our winning tips for The Chamber Awards article. There are only eight categories, which include great-sounding accolades like Small Business of the Year, Export Business of the Year and Best Use of Technology, among others.  
If you're looking for more global recognition, then do consider The International Business Awards (The International Stevies). These US-based awards feature well over a hundred categories, so there is something for everyone, from apps, websites, teams, departments, products, services and the business as a whole. Deadline here is 12th June, although they have often extended this considerably in previous years. 
Customer Service awards 
The CCA Excellence Awards (Customer Contact Association): These awards have a big entry form and a second stage that is usually done over the phone. The deadline is 14th June this year – two weeks earlier than last year. They have 14 categories – sector-specific categories, some innovation categories, and four leader categories. Popular with big-name brands, last year's winners included Barclays, Sky and NHS 24.
The UK Customer Experience Awards feature a two-stage process, with a deadline of 28th June this year. There are loads of sector-specific categories, and some interesting ones too, including Customers at the Heart of Everything and Employees at the Heart of Everything. So, if you are delivering an outstanding customer experience, these could be a great option. I recommend reading our guide to entering the UK Customer Experience Awards first. 
Also be aware that The European Contact Centre and Customer Service Awards (the ever-so catchy ECCCSAs) are now open until 12th July.
HR awards and training awards
I mentioned these last month, but wanted to share a quick summary of all the many HR awards on the horizon; it really is 'HR season' so I wouldn't want you to miss out. Our more detailed guide is here – 'Which are the best HR awards to enter?'
The Recruitment Marketing Awards feature plenty of categories for recruitment ad creatives, effectiveness and agencies. There are some changes this year (the CIPD is no longer involved, for example) and the deadline is 5th June.
The TJ Awards (Training Journal): Firm favourites of ours, these are very credible UK awards focused on all things training-related. Deadline is 12th June. There are lots of categories to choose from, and a great feature is that you can enter a project into up to three of them – e.g. one story could go into Best Public Sector Programme, Best Training Partnership and Best Operational Programme. 
Britain's Healthiest Workplace is a scheme run by the insurance provider Vitality. You will need to register by 14th June, while the survey completion deadline is 28th June. Categories are available for small, medium and large companies for Healthiest Workplace, Healthiest New Entrant and Most Improved Workplace. Each category has a winner, as well as two highly commended.
The Personnel Today Awards: These UK awards have a deadline of 7th June and are always extremely popular within the industry, with a lavish ceremony in the Great Room at Marriott Grosvenor House. There are 22 categories this year, including a new one – the Sustainable Business Award. While there are a lot of the usual HR awards categories you might expect, there are a few extras; for example: Apprenticeship Employer of the Year, Graduate Scheme of the Year, HR Consultancy of the Year, Innovation in Recruitment Award and L&D Team of the Year.
The Learning Technologies Awards are open to international entry and were formerly known as The E-learning Awards. While there is a registration deadline of 28th June, you do get an extra month to submit the entry (31st July). Please note there is a second stage, so any vendor considering them will need to get any clients to commit to attending. Boost can help you with this second stage.
Marketing awards
There are some massive awards on the horizon in marketing, so I will keep it brief: 
Firstly, one of the biggest ones for general marketing agencies is The Marketing Week Masters Awards. You will need to be quick though – deadline is 3rd May.
Next, arguably one of the most important for PR – The CIPR PRide Awards. Late entry deadline this year is 11th June.
If you are involved in the world of B2B, then The International B2B Marketing Awards are definitely worth considering. Now very much positioning themselves as an international awards scheme, having previously been UK-only, these awards keep growing in stature. Deadline here is 12th June. 
Finally, one of the key awards for marketing in one of the sectors we specialise in – financial services.The FSF Marketing Effectiveness Awards remain open until 21st June. Despite being focused on one industry and one discipline, these are popular awards and surprisingly competitive. Nonetheless, we have an excellent win rate here.
And that allows me to segue neatly into the final theme for this month…
Banking awards and accountancy awards
The Banker Tech Projects Awards are open to international entry with a deadline of 17th May. The categories include all aspects of tech, from AI and robotics to cyber security and data. Also, crucially, compliance and digital transformation is in the mix.
Another big international scheme is The World's Best Digital Bank Awards by Global Finance. There are tons of categories to enter, each one with regional and country-specific awards. These awards close 17th May.
A very interesting new scheme just launched is called Culture in Finance, which aims to recognise those rebuilding public trust in the financial services sector and create positive work cultures. A great new addition with a deadline of 5th July.  
The accounting sector doesn't have masses of awards, but there is a very prominent scheme coming up, which helps to differentiate providers in a competitive sector. The British Accountancy Awards are associated with Accountancy Age magazine, making them extremely credible in the industry. Categories include: Practice Excellence, Team of the Year, Excellence in Accounting and Finance, as well as awards for Individual Excellence. Enter by 17th May for a chance to attend the lavish event at Grosvenor House on the 25th September. 
Hopefully these highlighted awards have provided some insights to help you plan which awards to enter – I wish you the best of luck during this busy awards season. Below you will find all the awards in the next two months, organised by industry sector. Remember, do please contact Boost if you need a helping hand entering any of these – our in-house team of experienced award writers have won over 1,300 awards and can increase your chances of a win significantly.
You can also sign up for our email deadline reminder service, so that the next two months of deadlines arrive in your inbox – completely free of charge. Handy, I think you will agree!  
Chris. 
Business




10

May

Regulatory Excellence Awards

21

May

The Productivity Awards

24

May

The Contracting Awards

MD

WfMC Business Transformation Awards

31

May

ASCM Awards of Excellence

01

Jun

Top Track 100

05

Jun

The Association Excellence Awards

07

Jun

The National Business Awards

07

Jun

The Rural Business Awards

07

Jun

FDI Global Free Zones of the Year

12

Jun

The International Business Awards (The International Stevies)

14

Jun

The ESOMAR Research Effectiveness Award

Ranking

The Fortune Global 500

~22

Jun

The British Small Business Awards

Ranking

Forbes Global 2000 (World's Largest Companies)

MD

Le Fonti Global Awards

27

Jun

SME National Business Awards

28

Jun

Chamber Business Awards

28

Jun

Business Culture Awards

~29

Jun

The Telegraph Trade Awards

~30

Jun

The Security Institute Awards
Business Leaders




03

May

FT and HERoes Champions of Women in Business

03

May

Glassdoor's Top CEOs

07

May

CEO Today UK Awards

10

May

Women in Defence Awards

24

May

MCV Women in Games Awards

24

May

Barclays Entrepreneur Awards

07

Jun

The WISE Awards (Women in Science Technology & Engineering)

~10

Jun

The Precious Awards (for women of colour)

11

Jun

Forward Ladies National Awards

~15

Jun

Voom Awards

21

Jun

GG2 Leadership Awards

~22

Jun

One4all Rewards Spotlight Awards

28

Jun

The Natwest Great British Entrepreneur Awards

~30

Jun

The Leadership Awards

~30

Jun

Black Women in Business Awards
Construction & Architecture




02

May

The Sunday Times British Homes Awards

03

May

World Architecture Festival Awards

03

May

The Housebuilder Awards

10

May

The APS National CDM Awards

14

May

World Interiors News WIN Awards

17

May

Institution of Engineering and Technology IET Achievement Awards

17

May

Homebuilding & Renovating Awards

24

May

The Wood Awards

25

May

Dedalo Minosse International Prize

30

May

Dezeen Awards

31

May

The ABB Leaf Awards

31

May

Brick Awards

31

May

Structural Timber Awards

03

Jun

RIBA President's Awards for Research

04

Jun

AEC Excellence Awards

06

Jun

WAN Awards

07

Jun

Construction Enquirer Awards

~07

Jun

The BALI National Landscape Awards

~08

Jun

Green Solutions Awards

~10

Jun

The Manser Medal

14

Jun

AJ Architecture Awards

15

Jun

The ITA Tunnelling Awards

21

Jun

The ARCHITECT Studio Prize

21

Jun

Construction Investing in Talent Awards

~27

Jun

Shed of the Year Awards

~29

Jun

The NAS Design Partnership Awards

30

Jun

ISTT NO-DIG Awards

30

Jun

World Demolition Awards

~30

Jun

The Travis Perkins Innovation Awards
Corporate Social Responsibility




03

May

UK Energy Innovation Awards

03

May

IEDC's Excellence in Economic Development Awards

17

May

PR Daily's Corporate Social Responsibility Award

31

May

The International CSR Excellence Awards

03

Jun

Ethical Corporation Responsible Business Awards

03

Jun

CIEH Excellence Awards

~13

Jun

St Andrews Prize for the Environment

14

Jun

The Sustainability Awards

MD

Britain's Healthiest Workplace

~21

Jun

NERC Impact Awards

30

Jun

Unilever Young Entrepreneurs Awards

~30

Jun

Green World Awards
Customer Contact




03

May

NICE CX Excellence Awards Program

14

Jun

CCA Excellence Awards (Customer Contact Association)

28

Jun

UK Customer Experience Awards

~30

Jun

National Quality & Customer Awards
Design & Innovation




10

May

Co.Design's Innovation by Design Awards

17

May

IOP Business Awards (Institute of Physics)

20

May

Muse Design Awards

31

May

AHead Awards

31

May

Cresta Awards

MD

Graphis Design Annual Competition

15

Jun

IEEE Awards

~15

Jun

DesignEuropa Awards

18

Jun

The TCT Awards

20

Jun

Golden Pin Concept Design Award (Taiwan)

27

Jun

DMI Design Value Awards

27

Jun

Golden Pin Design Award (Taiwan)

~29

Jun

The NAS Design Partnership Awards

~30

Jun

Global Aquaculture Innovation Award
Education




03

May

The PIEoneer Awards

08

May

The Better Energy School Awards

10

May

The University Partnerships Programme UPP Awards

10

May

Open Education Awards for Excellence

13

May

The Nursery World Awards

17

May

NMT Nursery Top 20

24

May

Education Estates Awards

31

May

National Enterprise Educator Awards NEEA

~02

Jun

THE (Times Higher Education) Leadership and Management Awards (THELMAs)

05

Jun

THE Awards (Times Higher Education Awards)

05

Jun

Green Gown Awards

~08

Jun

Practical Pre-School Awards

28

Jun

Children and Young People Now Awards

~29

Jun

The EducationInvestor Awards

~30

Jun

NUS Awards

~30

Jun

Language Industry Awards
Energy & Utilities




06

May

Solar & Storage Live Awards

17

May

Energy Institute EI Awards

~03

Jun

Utility Week Stars Awards

15

Jun

Global District Energy Climate Awards Europe

~18

Jun

Offshore Safety Awards

~22

Jun

Solar + Power Awards

28

Jun

IChemE Awards

~29

Jun

Utilities & Telecoms U&T Awards

~30

Jun

International Mining Technology Hall of Fame
Financial Services




03

May

British Mortgage Awards

03

May

Global Investor/ISF Investment Excellence Awards

06

May

Emerging Payments Awards

10

May

Euromoney Cash Management Survey

13

May

The UK Angel Investment Awards

N/A

Investment Week Fund Manager of the Year Awards

17

May

The Banker Tech Projects Awards

17

May

The British Accountancy Awards

17

May

Worlds Best Digital Bank Awards (Global Finance)

17

May

Finance for the Future Awards

17

May

M & A Emerging Leaders Awards

24

May

The UK Broker Awards

24

May

Euromoney Fixed Income Survey

MD

Waters Rankings

MD

COVER Excellence Award

31

May

The Banker Transaction Banking Awards

31

May

Investor AllStars Awards

31

May

Best of FinXTech Awards

03

Jun

Schroders UK Platform Awards

~04

Jun

Investment Week Fund Services Awards

~04

Jun

FT Future of Fintech Awards

Ranking

The Banker Top 1000 World Banks

07

Jun

The Broker Innovation Awards

14

Jun

CPA Practice Advisor's Tax & Accounting Technology Innovation Awards

14

Jun

International M & A Advisor Awards

14

Jun

Corporate & Financial Awards

~14

Jun

Women in Finance Awards Eastern Europe

14

Jun

Corporate & Financial Awards

~15

Jun

Fraud Women's Network Stella Walsh Award

~15

Jun

The Banker Investment Banking Awards

~15

Jun

AFP Pinnacle Awards

21

Jun

The Financial Services Forum FSF Marketing Effectiveness Awards

21

Jun

International Investment Awards

MD

British Private Equity and Venture Capital Association (BVCA) Management Team Awards

~22

Jun

The Insurance Fraud Awards

23

Jun

International Takaful Awards

24

Jun

Insurance Choice Awards

~27

Jun

The Blocks Awards (Blockchain Technologies)

28

Jun

Growth Investor Awards

~29

Jun

Education Investor Awards

29

Jun

PWM The Banker Private Banking Awards

30

Jun

The Investor Relations Society IRS Best Practice Awards

~30

Jun

Audit and Risk Awards
Health & Social Care




N/A

The Bill Foege Global Health Awards

07

May

CEO Today Healthcare Awards

10

May

The Pioneers of Global Health Awards

12

May

European Health Leadership Award

13

May

EU Health Award for NGOs

15

May

HSJ Awards (Health Service Journal)

17

May

Biotech Innovation Awards

24

May

Ragan's Health Care PR and Marketing Awards

31

May

The Anticoagulation Achievement Awards

31

May

Macular Society Award for Excellence

31

May

The General Practice Awards

31

May

IMTJ Medical Travel Awards

03

Jun

CIEH Excellence Awards

07

Jun

SCRIP Awards

07

Jun

UK Heart Safe Awards

~07

Jun

Digital Health Awards

07

Jun

Fostering Excellence Awards

~16

Jun

World ADC Awards

17

Jun

European Cleaning and Hygiene Awards

28

Jun

LaingBuisson Awards

28

Jun

Aesthetics Awards

30

Jun

The Building Better Healthcare Awards

~30

Jun

Care Business Awards

30

Jun

Zenith Global Health Awards
Hospitality Sport & Leisure




Ranking

The National Restaurant Awards

22

May

The Great British Pub Awards

MD

AA Hospitality Awards

~06

Jun

WhichBingo Awards

07

Jun

The Beyond Sport Global Awards

14

Jun

The Licensing Awards

14

Jun

Quality Food & Drink Awards

~17

Jun

Asian Restaurant and Takeaway Awards (ARTA Awards)

~18

Jun

World Spa and Wellness Awards

~22

Jun

The European Hospitality Awards

~22

Jun

UK Outdoor Industry Awards

MD

ATCM Purple Flag Status

~29

Jun

World Boutique Hotel Awards
HR & Training




08

May

TrainingIndustry.com Top Training Companies

MD

Workplace Savings & Benefits (WSB) Awards

24

May

The National Apprenticeship Awards

28

May

Social Mobility Index

31

May

National Diversity Awards

~02

Jun

BITC Best Employers for Race / Race Equality Awards

04

Jun

Investing in Ethnicity Awards

05

Jun

Recruitment Marketing Awards

~05

Jun

Global Talent Management Leadership Awards

07

Jun

Personnel Today Awards

07

Jun

ABP Workforce Experience Awards

~08

Jun

The Investors in People Awards

~09

Jun

Pink News Awards

MD

The RoSPA Health and Safety Awards

10

Jun

IELA International E-Learning Awards - Academic Division

12

Jun

The TJ Awards (Training Journal)

14

Jun

Britain's Healthiest Workplace

16

Jun

The Engagement Excellence Awards

28

Jun

The Learning Technologies Awards

~29

Jun

HRO Today CHRO of the Year Awards
IT & Telecommunications




01

May

The Europas - The European Tech Startup Awards

03

May

CogX Awards (Artificial Intelligence)

07

May

VR Awards

10

May

The Cyber Security Awards

13

May

Tech4Good Awards

17

May

CSI Awards

17

May

Computing Rising Stars Awards

18

May

The AIconics

24

May

World Communication Awards (Total Telecom)

24

May

The Software as a Service SaaS Awards

MD

Oracle Excellence Awards - CIO of the Year and Leadership awards

MD

Oracle Excellence Awards - Other Categories

31

May

Event Technology Awards (ETA)

31

May

Cresta Awards

~03

Jun

TV Connect Awards

~09

Jun

Professional Service Management Awards

~09

Jun

The Develop Awards

11

Jun

Insurance Times Tech and Innovation Awards

~13

Jun

CODE_n Contest

~15

Jun

IoT Global Awards

~19

Jun

Retail Week Tech.Awards

21

Jun

PwC UK Tech Awards

~22

Jun

V3 Technology Awards

27

Jun

The SMARTIES Global (Mobile Marketing Association MMA)

28

Jun

Infoworld Enterprise Architecture Awards

28

Jun

Computing's Cloud Excellence Award

28

Jun

Digiday Technology Awards

28

Jun

Inclusive Tech Alliance ITA Awards

~30

Jun

The Drum RAR Digital Awards

~30

Jun

Gamificiation World Awards (GWA)

~30

Jun

National Data Analytics & Insight Awards
Journalism Publishing & Media




03

May

ALPSP Awards for Innovation in Publishing

31

May

The Kurt Schork Awards in International Journalism

31

May

The Rookies

~22

Jun

The Henries Awards (Greeting Cards Industry)
Legal Services




03

May

Law Society Excellence Awards

15

May

The American Lawyer Awards

MD

WfMC Business Transformation Awards

05

Jun

Modern Law Conveyancing Awards

30

Jun

The Butler Trust Awards

~30

Jun

LAWARDS Innovation in Law Awards
Marketing PR Events & Advertising




01

May

Fresh Film Awards

02

May

M&M Global Awards

03

May

The Marketing Week Masters Awards

03

May

Digiday Publishing Awards

08

May

BIMA Awards (British Interactive Media Association)

08

May

Autovision Festival Awards

10

May

PRO Awards (Promotion Marketing)

10

May

The Wires Global

10

May

W3 Awards

13

May

IPRA Golden World Awards for Excellence in PR

15

May

The #Femvertising Awards

17

May

PR News Platinum PR Awards

17

May

Clio Awards

17

May

Clio Music Awards

20

May

Muse Creative Awards

22

May

PR Daily's Media Relations Award

23

May

PRWeek Awards

24

May

EACA Euro Effie Awards

30

May

Market Research Society MRS Operations Awards (The Oppies)

31

May

Web Marketing Association (WMA) WebAwards

31

May

Cresta Awards

~01

Jun

International Design Communication Awards

~05

Jun

EVCOM Industry Awards

07

Jun

UK Agency Awards

07

Jun

Cannes Corporate Media & TV Awards

~08

Jun

ITSMA Marketing Excellence Awards

Ranking

Marketing Week 100 Disruptive Brands

10

Jun

London International Awards

11

Jun

CIPR PRide Awards

~11

Jun

LIA Awards

12

Jun

The B2B Marketing Awards

13

Jun

The Videographer Awards

13

Jun

The Drum PR Awards

~18

Jun

APM Project Management Awards

20

Jun

dotCOMM Awards

21

Jun

Digital Impact Awards

21

Jun

Digital Impact Awards

~22

Jun

The EthicMark Awards

24

Jun

Digital Communication Awards

26

Jun

Media Week Awards

~27

Jun

Campaign Event Awards

28

Jun

PR Daily's Content Marketing Awards

~30

Jun

Media Owner Awards
Planning & Property




10

May

EuroFM's Innovation (P4I) Awards

15

May

Brownfield Briefing Awards

15

May

Central & Eastern European Real Estate Quality Awards (CEEQA Awards)

22

May

Society of Garden Designers SGD Awards

06

Jun

Women in Housing Awards

~07

Jun

National Housing Awards

~18

Jun

Property Care Association PCA Best Practice Awards

~30

Jun

Loo of the Year Awards

~30

Jun

The National Planning Awards
Products & Manufacturing




17

May

The European Carton Excellence Awards

17

May

Institution of Engineering and Technology IET Mensworth Manufacturing Gold Medal

N/A

Insider Made in the UK Awards

31

May

The Plastics Industry Awards

~01

Jun

ECN Impact Awards

05

Jun

Technical Excellence & Creativity TEC Awards

21

Jun

EEF Future Manufacturing Awards

28

Jun

UK Packaging Awards

28

Jun

The Manufacturer MX Awards

~29

Jun

National Pig Awards

~30

Jun

The Manufacturer Top 100
Public Sector




01

May

The Civil Service Diversity and Inclusion Awards

31

May

Detective Awards

03

Jun

CIEH Excellence Awards

06

Jun

European Capital of Innovation (iCapital) Award
Retail & Consumer Goods




01

May

IWC Merchant of the Year Awards (International Wine Challenge)

08

May

The Luxury Packaging Awards

08

May

Muddy Stilettos Awards

10

May

World Dairy Innovation Awards

11

May

International Cheese Awards

13

May

Forecourt Trader of the Year Awards

17

May

The Retail Industry Awards

17

May

The Drapers Awards

24

May

International Beer Challenge IBC Awards

MD

British Poultry Awards

MD

British Street Food Awards

MD

European Street Food Awards

31

May

IGD Awards

31

May

The Professional Jeweller Awards

~01

Jun

BIRA Independent Retail Awards

03

Jun

The eCommerce Awards for Excellence

MD

International Chocolate Awards

14

Jun

UK Quality Food and Drink Awards

14

Jun

HJ British Hairdressing Business Awards

14

Jun

Healthy Food Guide HFG Awards

~16

Jun

The Retail Week Interiors Award

N/A

Global Department Stores Summit GDSS Awards

~20

Jun

The Beer Geek Awards

21

Jun

Observer Food Monthly Awards

21

Jun

British Hairdressing Awards

~25

Jun

MTJ's SuperMeat & Fish Awards

~25

Jun

SuperMeat & Fish Awards

~26

Jun

The Harpers Design Awards (Drinks Industry)

~29

Jun

The Food Made Good Awards

30

Jun

Future Food Awards
Supply Chain




24

May

CILT Annual Awards for Excellence

~05

Jun

The Hermes Retail Week Supply Chain Awards

Ranking

Supply Chains to Admire Awards

28

Jun

The Supply Chain Excellence Awards
Third Sector




09

May

Third Sector Awards

06

Jun

The Charity Times Awards

30

Jun

Groundwork Community Awards
Transport & Logistics




03

May

Motor Trader Industry Awards

03

May

UK Warehousing Association UKWA Awards

Ongoing

Global Fleet Champions Awards

17

May

National Transport Awards

19

May

National Railway Heritage Awards

24

May

SHD Logistics Awards

31

May

UK Fleet Safety Awards

N/A

BusinessCar Techies Awards

~05

Jun

BusinessCar Awards

N/A

International Engine of the Year Awards (IEOTYA)

~06

Jun

European Talent in Mobility awards

~08

Jun

The Heavies (Heavy Transport Association HTA)

MD

RoSPA Fleet Safety Awards

14

Jun

UK Bus Awards

17

Jun

Community Rail Awards

21

Jun

Historic Motoring Awards

21

Jun

Highways Magazine Excellence Awards

28

Jun

Commercial Fleet Awards

28

Jun

The British Cartographic Society BCS Awards

~30

Jun

SimpliFlying Awards

~30

Jun

CAPA Aviation Awards for Excellence
Travel & Tourism




10

May

The Silver Travel Awards

31

May

British Travel Awards

31

May

International Travel & Tourism Awards

31

May

Skål International Sustainable Tourism Awards

~03

Jun

Historic England Angel Award

07

Jun

The TTG Travel Awards

14

Jun

Frontier Awards

24

Jun

IBM iX everywoman in Travel Awards

~25

Jun

Travolution Awards

27

Jun

The Conference & Incentive Travel C&IT Awards

30

Jun

The Toilet Tourism Awards