Upcoming award deadlines (in the next two months)
Upcoming award deadlines (in the next two months)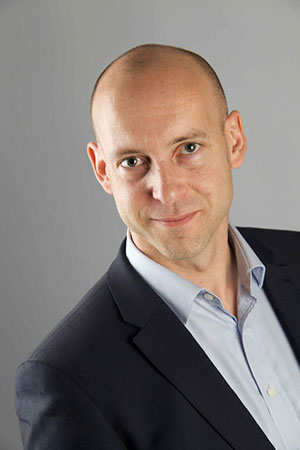 MD & Founder, Boost Awards
Award deadlines coming up (scroll down below text for a list of awards organised by industry) 
Welcome to this month's round up of all the credible business awards to consider in August and September. With soaring temperatures and holiday season upon us, you might be tempted to think that it would be quiet on the deadlines front, but there are still plenty of prestigious awards to be entered in the coming month or so. 
As ever, contact our team here at Boost if you need help with your entries or guidance on which awards to enter. It is the perfect time to get a date in your diary to begin planning which awards to enter for the rest of 2022 and beyond – our amazing in-depth awards planning sessions are a great way to get teams together from across your organisation to identify which are your strongest stories. We can then match them to awards that would provide most benefit to you. Okay, let's get started with the awards to look out for…
General business awards
Arguably one of the most prestigious awards to win here in the UK is The Queen's Award for Enterprise, now open until 6th September. The entry process is considerable (by that, I mean it is a beast of an application) so please read our guide to How to Win a Queen's Award for Enterprise. Please contact us asap if you need help with your entry as we are seeing record levels of bookings this year so our capacity will soon be reached. We have a formidable record of wins for our clients. If you are looking for a general business award to win, then there are a few notable schemes now open to consider. If you want a winnable award that is international, then consider The TITAN Business Awards (deadline 24th August). It features literally hundreds of categories, as is often the way with US-based awards, but is a perfect way of showing your customers (and competitors) that "We won an International award" for our achievements. Another alternative to consider, The Business Brilliance Awards, is now open to global entry until 23rd September. For more details of similar awards, read our Guide to General Business Awards.     
Employer awards, HR awards, Training awards and D&I awards
For a more comprehensive overview, please read our guides to 'Great Employer Schemes', 'Which are the best HR Awards to enter?' and 'Diversity and inclusion awards'.
The HR Excellence Awards is one of the biggest in the HR sector, and is now open for entries until 5th August. Similarly be quick if you want to enter The Engage Awards (14th August). If you are looking for something with a bit more breathing space deadline-wise, The Investors in People Awards are incredibly popular and well-established. There are a few changes this year, notably it is now open to international entry, so be sure to enter by 26th August deadline. 
The next quarterly deadline for the UK's 100 Best Companies to Work For is approaching (30th September). Previously aligned to the Sunday Times these are now going it alone and have changed the format considerably – details can be found in our Guide to 100 Best Companies and Great Place to Work Awards article. The Brandon Hall Excellence in Technology Program (9th September) and The Learning Awards (30th September) are also highly credible awards in this space. Another programme with an enormous application process, The Stonewall UK Workplace Equality Index is open until 20th September. Read our guide to The Stonewall UK Workplace Equality Index and contact us today if you need help applying.            
Marketing and PR awards
There are a large number of credible marketing and creative awards that have launched, so I won't mention them all, but some that focus on particular areas of digital marketing that should be on your radar include: The Drum Awards for Digital Industries (11th August), The Drum Awards for Content (7th September), The Drum Awards for Social Media (7th September), The Drum Awards for B2B (14th September), Marcom Awards (15th September), UK Search Awards (23rd September) and finally, The Drum Awards for Experience (28th September).  
Financial services awards
In specific areas of the financial sector we also see the following notable deadlines – The Insurance Times Awards (11th August) and the highly prestigious Card and Payments Awards which is open until 23rd September. 
Technology awards
Final mention for this month goes to the technology and computing sector which has loads of awards coming up so I will rattle through them. We are very pleased to see a new scheme, The IT Eagles Awards launched last month (deadline 29th August). This is from the same organisers as the well-established Brilliance Awards, and has an impressive line up of sponsors and judges. Also on the horizon consider The DevOps Industry Awards (10th September). And, despite it not really fitting into any of the industry categories for this month's highlights, it would be remiss of me to not mention the highly credible Utility Week Awards, now open until 8th September.   
Hopefully these highlights will have provided some insights to help you plan which awards to enter. Below you will find all the awards with deadlines occurring within the next two months, organised by industry sector. Remember, do please contact Boost if you need a helping hand entering any of these – our in-house team of experienced award writers have won over 1,700 awards, and can increase your chances of a win significantly. Now is the best time to get a planning session arranged so you can develop your awards strategy for the rest of the year.
You can also sign up for our email deadline reminder service, so that the next two months of deadlines arrive in your inbox – completely free of charge. Handy, I think you will agree!  
Good luck winning awards! 
Chris.