Upcoming award deadlines (in the next two months)
Upcoming award deadlines (in the next two months)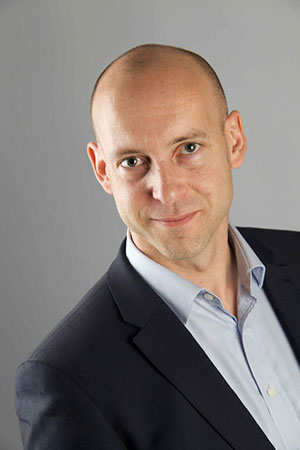 MD & Founder, Boost Awards
Award deadlines coming up (scroll down below text for a list of awards organised by industry) 
Welcome to this month's round up of all the credible business awards to consider in May and June. This is one of the busiest times of the year for deadlines so plenty of options to choose from. 
As ever, contact our team here at Boost if you need help with your entries or guidance on which awards to enter. It is the perfect time to get a date in your diary to begin planning which awards to enter for the rest of 2022 – our amazing in-depth awards planning sessions are a great way to get teams together from across your organisation to identify which are your strongest stories. We can then match them to awards that would provide most benefit to you. Okay, let's get started with the awards to look out for…
General business awards
If you are looking for a general business award to win, then there are a few notable schemes now open to consider. If you want a credible but winnable award that is international, then consider The International Business Awards (The International Stevies) (15th June). It features literally hundreds of categories, as is often the way with US-based awards, but is a perfect way of showing your customers (and competitors) that "We won an International award" for our achievements. For something here in the UK, the highly credible Growing Business Awards (24th June) is definitely one to go for. The name is very appealing for fast growth start-ups and those looking to secure an investment, but be warned they are highly competitive so you will need robust evidence to demonstrate your growth. For more details of similar awards, read our Guide to General Business Awards.     
Leadership awards
The LDC Top 50 Most Ambitious Business Leaders Awards are open until 30th May, and celebrate the UK's most ambitious entrepreneurs and champions tales of ambition, inclusion, sustainable impact, innovation and international growth. These are very credible with The Top 50 published in a celebratory supplement in The Times later this year.    
Employer awards, HR awards, Training awards and D&I awards
For a more comprehensive overview, please read our guides to 'Great Employer Schemes', 'Which are the best HR Awards to enter?' and 'Diversity and inclusion awards'.
These days it is increasingly important to be able to show that you are a top employer and there are a number of very credible schemes coming up that do just that, but bear in mind they can be highly competitive, so you will need strong evidence to support your claims. Great Place to Work – UK's Best Workplaces for Women (14th May) is based on extensive data insights and a surveying process so is very rigorous. The Ethnicity Awards (15th May) is highly credible with big brand sponsors, and similarly consider entering The National Diversity Awards (20th May). Another recommendation is the highly credible UK Social Mobility Awards, this year open until 24th June. Last year's winners included PwC, HMRC and Mitie, so definitely attracting some of the largest companies who have developed excellent social mobility initiatives.
The next quarterly deadline for the UK's 100 Best Companies to Work For is approaching (30th June). Previously aligned to the Sunday Times these are now going it alone and have changed the format considerably – details can be found in our Guide to 100 Best Companies and Great Place to Work Awards article. If you are looking for something that is less time-consuming in terms of entry requirements, then The Stevie® Awards for Great Employers is open until 7th July. Final mention in this sector goes to The Coaching Culture Awards. The deadline is slightly further on the horizon (29th July) but ideal awards for UK in-house HR, OD and L&D Professionals.           
Marketing and PR awards
There is huge number of credible marketing and creative awards that have launched, so I won't mention them all, but some that should be on your radar include The Global Search Awards (6th May) The Viddy Awards (12th May), Marketing Week Awards (18th May) and the recently launched Media Week Awards (6th July).   
Financial services awards
The world of Fintech is booming, and with that comes a resultant need for recognition. The FF Awards by Fintech Finance (10th June) do exactly that, bringing together the innovators in fintech, insurtech and paytech. Interestingly this is a video entry pitching process with the no written submission. In other areas of the financial sector we also see the following deadlines – UK Broker Awards (20th May), MoneyAge Awards (17th June), and an inaugural scheme in a rapidly expanding sector, The ESG Culture Awards (circa end of June TBC). We are specialists in writing ESG award entries so do get in touch if you need help getting recognition.   
Construction awards
Two important deadlines are looming in the construction sector – The British Construction Industry Awards (BCIA) which close 13th May and slightly further afield, the long established The Building Awards (17th June).   
Technology awards and telecommunications
Final mention for this month goes to the technology, telecomms and computing sector which has loads of awards coming up so I will rattle through them. In telecommunications, consider the Mobile Industry Awards (7th June) or, if you want something more international, The World Communication Awards (13th June). In the broader world of technology, some very credible industry awards coming up – The SaaS Awards (20th May), Dotcomm Awards (16th June), PwC UK Tech Awards (17th June), and arguably one of the most prominent of all, The UK IT Industry Awards which is open until 1st July this year.          
Hopefully these highlights will have provided some insights to help you plan which awards to enter. Below you will find all the awards with deadlines occurring within the next two months, organised by industry sector. Remember, do please contact Boost if you need a helping hand entering any of these – our in-house team of experienced award writers have won over 1,700 awards, and can increase your chances of a win significantly. Now is the best time to get a planning session arranged so you can develop your awards strategy for the rest of the year.
You can also sign up for our email deadline reminder service, so that the next two months of deadlines arrive in your inbox – completely free of charge. Handy, I think you will agree!  
Good luck winning awards! 
Chris.