Upcoming award deadlines (in the next two months)
Upcoming award deadlines (in the next two months)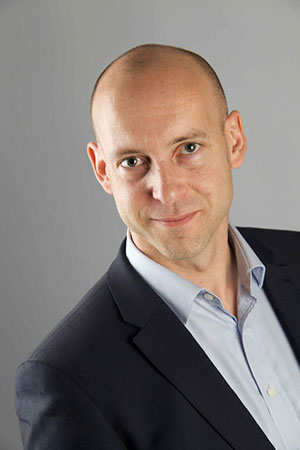 MD & Founder, Boost Awards
 Award deadlines coming up (scroll down below text for a list of awards organised by industry) 
Welcome to my latest award deadline update for September, October and beyond. With the COVID-19 situation continuing, we are finding that the vast majority of schemes are postponing their events but not cancelling, so it is business as usual. With autumn ceremony season imminent, an increasing number of events have switched to virtual awards or moved their physical event to spring next year. We are currently getting a lot of companies contacting us and placing even more importance on awards, many with the same message that 'this award would be a way of giving something back to our people.' With the possibility of Christmas parties not happening, how about winning a team award instead?
Arguably the most prestigious award of them all, The Queen's Award for Enterprise, is open for entry. The 9th September deadline is only a week away and the entry process for these is formidable and requires lots of planning and collecting evidence, and a huge written entry. We already have multiple bookings as we are highly experienced when it comes to these awards, having written dozens of winning entries, so please get in touch and we will be happy to provide you with a free eligibility check. You may find our guide 'How to win a Queen's Award for Enterprise' helpful. I can't emphasise enough that our unparalleled expertise here can make all the difference to winning this business-changing accolade.   
As ever, contact our team here at Boost if you need help with your entries or guidance on which awards to enter. But please bear in mind that we work on a first-come-first-served basis – and our capacity is filling up fast, so don't leave it until the last minute. Okay let's get started…
Business awards
For a great-sounding award to win, The European Business Awards are now open until 15th September. They reward national winners from across 33 countries, so as well as the obvious recognition benefits, there is also considerable networking and idea-exchange opportunities associated with them.
Similarly, if you are looking for a well-run general business award providing global recognition then do consider The International Business Excellence Awards by Awards International. These have a 17th September deadline and obviously, with the current travel restrictions in place, the event will be entirely online this year.   
The Stevie Awards for Women in Business are also open (deadline 16th September though expect this to be extended) and feature 85 categories for everything from entrepreneurs to marketing campaigns aimed at women. Similarly US-based but open to global entry, The BIG Awards for Business are open until 18th September, or consider The Business Brilliance Awards (deadline 2nd October) which were previously UK-only but this year have become international.     
Customer contact awards
It is still very much customer contact awards season with lots of October deadlines. For a more comprehensive overview, please read our guide, Which are the best customer service awards to enter?
If you are quick, The International Customer Experience Awards are an excellent way of recognising the incredible work being done by CX professionals around the world, something extremely pertinent during these times. Incredibly well-run awards and now, in response to the pandemic, entirely online. Experience online presentations, judging and the ceremony all in one day. You will need to enter before 4th September. We have written a guide to everything you need to know about entering in 2020.
The International Engage Awards, previously UK-only but now fully global, are fairly unique in that they cover both customer and employee engagement. They are also a good example of an award moving from venue to virtual with their ceremony. (Deadline 7th September) 
CCA Excellence Awards (Customer Contact Association) are UK-only and feature 16 categories and online second stage presentations. The deadline is 16th October. Another very prestigious scheme in the UK, The ICS Customer Satisfaction Awards are also accepting entries (deadline 19th October). There are 14 categories and they are hoping to hold their event on 2nd March 2021 at the Hilton in Park Lane London. 
The first 14th October deadline is approaching for the credible-yet-winnable Stevie Awards for Sales and Customer Service – a great way to get global recognition and tons of categories to choose from.     
Financial services awards
Open for entry from the UK and Republic of Ireland, The Card and Payments Awards are a very well-run award scheme and highly competitive. You have a few weeks to choose from the 20 categories as the deadline is 21st September.
Leasing and fleet awards
This time of year sees three key award schemes within the vehicle leasing sector – The Fleet Europe Awards (deadline 14th Sept) Fleet Hero Awards (yet to open but usually end of Sept) and The Greenfleet Awards (2nd October).

HR awards and training awards
For a more comprehensive overview, please read our guide 'Which are the best HR Awards to enter?'
The Brandon Hall Excellence in Technology Program is a highly sought-after US-based award open to international entry. Its focus on technology, systems, processes and programs to improve the workplace means that it is ideal for the times we are experiencing. New categories specific to crisis management include the tools and technologies organisations deploy to enable their workforce to develop, including those used during the COVID-19 pandemic and other global and domestic crises. Applications may also cover Future of Work initiatives unrelated to these events – apply by 10th September.
Another couple of awards in the learning space that are highly credible – The Learning Awards (deadline 25th September) which we ourselves at Boost won last year for Learning Impact Evaluation, and the Learning Excellence Awards (deadline also 30th September) which are open to both longstanding organisations in the learning/training development sector and newcomers. It is worth noting they are free to enter for charities and not-for-profits. 
Marketing awards
The very credible CorpComms Awards are not happening this year, but instead the organisers are choosing to run a separate scheme called The CovidComms Awards, entirely dedicated to the best in comms during these unprecedented challenging times. As well as the categories you might expect for innovation and campaigns, we love the wooden spoon categories like "The 'Let's Try Drinking Disinfectant' Award" for the worst examples in leadership. 
For some global recognition in the digital and creative industries, The dotComm Awards and The Videographer Awards have plenty of categories to choose from. The deadline for both has been extended to the end of September. Equally, consider the Marcom Awards (30th September), which this year are focussing on the great work of the creative industry during these 'turbulent times'    
Finally, another international scheme to consider, The Muse Creative Awards – global creative awards recognising the world's best marketing, communications and video concepts. The entry deadline for season 2 is 23rd September. Their sister schemes are also open and well worth entering – The Vega Digital Awards remain open – while NYX Awards will close for entries slightly later on 30th September.  
Sustainability awards
Final mention to a great scheme – The SEAL Business Sustainability Awards – recognising Sustainability, Environmental Achievement and Leadership. These are US-based but open to global entry until 18th September.   
Hopefully these highlights have provided some insights to help you plan which awards to enter. Below you will find all the awards with deadlines occurring within the next two months, organised by industry sector. Remember, do please contact Boost if you need a helping hand entering any of these – our in-house team of experienced award writers have won over 1,400 awards and can increase your chances of a win significantly.
You can also sign up for our email deadline reminder service, so that the next two months of deadlines arrive in your inbox – completely free of charge. Handy, I think you will agree!  
Stay safe and well, and let's all keep recognising the outstanding people, teams, projects and businesses out there.
Chris. 
Business




04

Sep

The Deloitte Technology Fast 50 UK

MD

Regiostars

09

Sep

The Queen's Awards for Enterprise

15

Sep

European Business Awards

17

Sep

International Business Excellence Awards

18

Sep

Big Awards for Business (Business Intelligence Group)

21

Sep

Document Manager Awards

25

Sep

The Sunday Times Fast Track 100 Awards

25

Sep

PMI UK National Project Awards

25

Sep

Management Today Britain's Most Admired Companies

01

Oct

The Security Institute Awards

02

Oct

Business Brilliance Awards

02

Oct

International Brilliance Awards

~12

Oct

The BOSS Industry Awards (Office Supplies and Services)

~16

Oct

ISG Paragon Awards EMEA

~25

Oct

National Enterprise Network Awards

30

Oct

Glassdoor's Best Places to Work
Business Leaders




03

Sep

Women of the Future Awards

04

Sep

MCV Women in Games Awards

10

Sep

Women in Sales Awards (Europe)

10

Sep

CEO Today Global Awards

11

Sep

TechWomen100 Awards

16

Sep

Stevie Awards for Women in Business

Ranking

Forbes The World's 100 Most Powerful Women

N/A

The Global Women in Leadership WIL Achievement Awards

11

Oct

FDM everywoman in Technology Awards

Ranking

Forbes 30 under 30

~23

Oct

Global Leaders in Consulting
Construction & Architecture




N/A

The Steelie Awards (World Steel Association)

03

Sep

CIBSE Building Performance Awards

04

Sep

The Architectural Review Emerging Architecture Awards

11

Sep

Construction Computing Awards (The Hammers)

18

Sep

Construction Marketing Awards

25

Sep

Surface Design Awards

25

Sep

Plant & Civil Engineer Construction, Quarry & Recycling Awards

30

Sep

LOOP Design Awards

N/A

RIBA Stirling Prize

~05

Oct

On the Tools Awards

~06

Oct

The Architectural Review AR New into Old Awards

~18

Oct

The Inside Housing Development Awards

N/A

RIBA House of the Year Award (Grand Designs)

~30

Oct

National Fenestration Awards

~31

Oct

AJ Specification Awards
Corporate Social Responsibility




01

Sep

BASE Practitioner Awards

03

Sep

Communitas Awards

09

Sep

Queen's Awards for Enterprise: Sustainable Development

18

Sep

SEAL Business Sustainability Awards

30

Sep

People Environment Achievement PEA Awards

N/A

Building Public Trust Awards

~15

Oct

WANGO Awards

~20

Oct

Disability Smart Awards

~27

Oct

BusinessGreen Technology Awards

28

Oct

European Green Capital Award

30

Oct

The edie Sustainability Leaders Awards

~30

Oct

The Natura 2000 Award
Customer Contact




04

Sep

International Customer Experience Awards

07

Sep

The International Engage Awards

25

Sep

The Collections and Customer Service Awards (CCS Awards)

~13

Oct

GSA UK Awards (Outsourcing)

16

Oct

CCA Excellence Awards (Customer Contact Association)

19

Oct

The ICS UK Customer Satisfaction Awards

~27

Oct

CSIA International Service Excellence Awards
Design & Innovation




11

Sep

British Sign Awards

30

Sep

International Design Awards

30

Sep

SVIEF Top 30 Innovation Awards

01

Oct

LIT Lighting Design Awards

N/A

Wired Audi Innovation Awards

~11

Oct

Mixology Awards North

~14

Oct

Lexus Design Awards

MD

Graphis Design Annual Competition

N/A

Penrose Awards

23

Oct

DBA Design Effectiveness Awards

30

Oct

iF Design Award
Education




01

Sep

Women in International Education Awards

04

Sep

Autism Hero Awards

MD

The Progressive Preschool Awards

09

Sep

Green Gown Awards UK and Ireland

21

Sep

Association of Colleges AoC Beacon Awards

25

Sep

Bett Awards

25

Sep

Children and Young People Now Awards

25

Sep

National Schools Awards

30

Sep

British Education Awards

30

Sep

The International School Awards

~03

Oct

Tech for Teachers

~04

Oct

The EducationInvestor Awards

~07

Oct

The National Nursery Recognition Awards

09

Oct

The College Marketing Network FE First Awards

16

Oct

The National Acquisitions Group NAG Award for Excellence

~22

Oct

Global Teacher Prize

26

Oct

Digital Education Awards

~31

Oct

The ATC Language Industry Summit Awards
Energy & Utilities




10

Sep

Platts Global Energy Awards

25

Sep

Utilities & Telecoms U&T Awards

02

Oct

Utility Week Awards

~04

Oct

Street Works Awards

~06

Oct

Mining Journal Outstanding Achievement Awards

~09

Oct

Oil & Gas UK Awards

23

Oct

The Energy Awards

~25

Oct

UK Nuclear Skills Awards

~30

Oct

Green Energy Awards
Financial Services




01

Sep

Islamic Finance News Law Awards

01

Sep

Foreign Exchange Awards (Global Finance)

01

Sep

Growth Investor Awards

01

Sep

Benzinga Fintech Awards

01

Sep

Tackling Economic Crime Awards (TECAs)

02

Sep

Shares Awards

04

Sep

Personal Injury Awards

04

Sep

The Financial Services Forum FSF Marketing Effectiveness Awards

04

Sep

Mortgage Strategy Awards

04

Sep

Buy-Side Technology Awards

04

Sep

Insurance Day London Market Awards

06

Sep

World's Best Foreign Exchange Providers (Global Finance)

08

Sep

Risk Awards

09

Sep

Banking Tech Awards

09

Sep

World's Best Private Bank Awards (Global Finance)

11

Sep

Mortgage Finance Gazette Awards

11

Sep

Investments & Pensions Europe IPE Awards

11

Sep

CIR Risk Management Awards

11

Sep

TRI Awards (Turnaround, Restructuring and Insolvency)

11

Sep

Supply Chain Finance

16

Sep

The BVCA Responsible Investment Awards & Excellence in ESG

20

Sep

Blockchain Life Awards

20

Sep

Central Banking Awards

25

Sep

The Collections and Customer Service Awards (CCS Awards)

30

Sep

Leasing Life European Awards

30

Sep

Islamic Finance News Service Providers Awards

01

Oct

FX Week Best Banks Awards

~01

Oct

Citywealth Magic Circle Awards

~01

Oct

Portfolio Adviser Wealth Manager Awards

~04

Oct

The EducationInvestor Awards

~04

Oct

Equity Release Awards

~04

Oct

The HFM European Emerging Manager Awards

05

Oct

The Card and Payments Awards

~06

Oct

The Digital and InsurTech Awards

~06

Oct

Efma Accenture Customer Insight & Growth Banking Innovation Awards

~06

Oct

Proshare Annual Awards

Ranking

RiskTech100

N/A

EMEA Finance Treasury Services Awards

~10

Oct

CIPFA Public Finance Innovation Awards

N/A

Professional Pensions Investment Awards

~10

Oct

Family Wealth Report Awards

~10

Oct

Crypto Awards (FINEXPO)

~11

Oct

Dive In Impact Awards

~11

Oct

Futures & Options World FOW International Awards

N/A

The FT & Investors Chronicle Investment and Wealth Management Awards

~15

Oct

The Islamic Retail Banking Awards

16

Oct

Euromoney Private Banking Survey Awards

16

Oct

European Risk Management Awards

~17

Oct

Finance for the Future Awards

~18

Oct

FDATA Global Open Finance Awards

~20

Oct

The Professional Adviser Awards

N/A

Investment Week Investment Company of the Year

~21

Oct

The Association of Corporate Treasurers ACT Ones to Watch Awards

~23

Oct

Diversity and Inclusion in Insurance Awards

~25

Oct

Chartered Institute of Credit Management (CICM) British Credit Awards

~25

Oct

Euromoney Trade Finance Survey

~25

Oct

The Private Asset Management Awards

26

Oct

World Finance Pension Funds Awards

~26

Oct

BAI Global Banking Innovation Awards

N/A

Private Equity Exchange Awards

~27

Oct

Private Asset Managers PAM Awards

~30

Oct

The AltFi Awards

30

Oct

The Pensions Age Awards

30

Oct

The TMI Awards for Innovation & Excellence

~30

Oct

Audit and Risk Awards

~30

Oct

Gramercy Institute Awards Financial's Top 12 Agencies

~31

Oct

City A M Awards
Health & Social Care




N/A

Global Wellness Awards

07

Sep

Dental Industry Awards

11

Sep

The Great British Care Awards

13

Sep

The Dentistry Awards

14

Sep

GSK Impact Awards

21

Sep

Private Dentistry Awards

25

Sep

HSJ Partnership Awards

25

Sep

Tomorrow's Cleaning Awards

27

Sep

Laboratory Awards

27

Sep

Oral Health Awards

~01

Oct

Digital Health Awards

02

Oct

HFMA National Healthcare Finance Awards

~06

Oct

SCRS Eagle Awards

N/A

AIHHP Golden Lobe Awards

~18

Oct

PM Society Awards (Pharmaceutical Marketing Society)

~25

Oct

Health Business Awards

~25

Oct

The Autism Professionals Awards

~30

Oct

The General Practice Awards

~30

Oct

National Advocacy Awards

~30

Oct

Unsung Hero Awards (NHS)

~31

Oct

PharmaTimes Medical and Scientific Excellence Awards

~31

Oct

The Protein Society Awards
Hospitality Sport & Leisure




18

Sep

UK Pool & Spa Scene Awards

Ongoing

World Boutique Hotel Awards

Ongoing

International Dining Awards

30

Sep

Worldwide Hospitality Awards

Ongoing

International Spa Awards

~01

Oct

Campsites.co.uk Camping and Glamping Awards

~05

Oct

The British Curry Awards

~09

Oct

Hotel Cateys

09

Oct

The Wedding Industry Awards

MD

ATCM Purple Flag Status

N/A

The British Beer & Pub Association BBPA Awards

~10

Oct

UK Festival Awards

~13

Oct

The BII National Innovation in Training Awards (NITAs)

~14

Oct

Institute of Hospitality Aspiring Managers Awards

~14

Oct

UK African Wedding Awards

~16

Oct

Springboard Awards for Excellence

~16

Oct

International Hotel Awards - Europe

~18

Oct

The International Gaming Awards

~18

Oct

The UK Wedding Awards

~19

Oct

The Shooting Industry Awards

~21

Oct

UK Restaurant Manager of the Year

~22

Oct

International Hotel Awards - UK

N/A

Business of Cricket Awards (BOCAs)

~23

Oct

The Boutique Hotelier Personal Service Stars

~25

Oct

British Pool and Hot Tub Awards

~25

Oct

Exhibition News EN Suppliers Awards

~30

Oct

International Hospitality Awards

~31

Oct

The Festival Supplier Awards

~31

Oct

The Peace and Sport Awards
HR & Training




04

Sep

Global Equality & Diversity Awards

06

Sep

National Online Recruitment Awards (NORAs)

07

Sep

The International Engage Awards

10

Sep

Brandon Hall Excellence in Technology Program

10

Sep

UK Coaching Awards

11

Sep

The Rewards

14

Sep

Training Magazine's Training Top 125 Award

18

Sep

HRO Today Association Awards

18

Sep

The Digiday WorkLife Awards

18

Sep

The FT OUTstanding LGBT+ Role Models Lists

25

Sep

The Learning Awards

25

Sep

The National Apprenticeship Awards

MD

TrainingIndustry.com Top Training Companies

Ongoing

Top Employer Institute Certification Programme

02

Oct

HR Brilliance Awards

02

Oct

Internal Communications Brilliance Awards

~10

Oct

Baxendale UK Employee Ownership Awards

~13

Oct

National Centre for Diversity NCFD Grand Awards

N/A

World's Best Workplaces

Ongoing

Inclusive Top 50 Employers

~15

Oct

Tech & Learning Awards of Excellence

~16

Oct

Rainbow Honours

~26

Oct

HR in Hospitality Awards for Excellence

~27

Oct

RAD Awards (Recruitment Advertising)

31

Oct

Learning Excellence Awards
IT & Telecommunications




04

Sep

TIGA Games Industry Awards

04

Sep

UK App Awards

N/A

JAX Innovation Awards

10

Sep

Brandon Hall Excellence in Technology Program

11

Sep

Digiday Technology Awards

11

Sep

UK Business Tech Awards

13

Sep

Red Hat Innovation Awards

N/A

The VR Now Awards

18

Sep

Storage Digitalisation Cloud (SDC) Awards

18

Sep

Computing Security Excellence Awards

18

Sep

Glotel Awards

23

Sep

The SMARTIES X (Mobile Marketing Association MMA)

25

Sep

Tech Trailblazers Awards

25

Sep

CEO and Leadership - Tech Ascension Awards

Ongoing

UK Cloud Awards

30

Sep

Professional Service Management Awards

30

Sep

The MobileWebAwards

30

Sep

dotCOMM Awards

~01

Oct

CSO50 Awards

02

Oct

The European Software Testing Awards TESTAs

MD

EMEA Inavation Awards

N/A

SXSW Interactive Innovation Awards

~11

Oct

The Microsoft Advertising Regional Partner Awards

~15

Oct

FICO Decisions Awards

16

Oct

Stratus Awards for Cloud Computing

~18

Oct

IT Service & Support Awards

~19

Oct

ISTQB® International Software Testing Excellence Award

19

Oct

IoT Global Awards

~21

Oct

Cyber Defense Global Awards

~22

Oct

Computing Security Awards

~22

Oct

IoT, Cloud & CyberSecurity Innovation Awards

~23

Oct

Digital Entrepreneur Awards

~25

Oct

The VMworld Computer Weekly Europe User Awards

~26

Oct

The IxDA Interaction Awards

~27

Oct

Women in IT Awards

~27

Oct

The DCD Data Center Industry Awards

~30

Oct

VRCORE Awards

~30

Oct

Kantar Information is Beautiful Awards

~30

Oct

Southern European Gaming Awards
Journalism Publishing & Media




01

Sep

Royal Television Society Craft and Design Awards

04

Sep

PPA Independent Publisher Awards

04

Sep

The Digital Printer Awards

11

Sep

Kidscreen Awards

11

Sep

Foreign Press Association FPA Media Awards

30

Sep

The British Journalism Awards

01

Oct

Broadcast Journalism Training Council BJTC Awards

~06

Oct

The Broadcast Awards
Legal Services




04

Sep

Personal Injury Awards

N/A

Chambers UK Bar Awards

05

Oct

LawWorks Pro Bono Awards

~14

Oct

The ACQ Law Awards

~27

Oct

LPM's Practice Excellence Awards
Marketing PR Events & Advertising




04

Sep

The Drum Agency Business Awards

04

Sep

Global Biddable Media Awards

04

Sep

The Drum Out of Home Awards

04

Sep

PPA Independent Publisher Awards

04

Sep

The Communicate Lens Awards

04

Sep

The Communicate Lens Awards

08

Sep

Summit Marketing Effectiveness Awards

10

Sep

Campaign Big Awards

10

Sep

The Drum Social Media Awards

10

Sep

The Drum Content Awards

10

Sep

The Immortal Awards

11

Sep

UK Search Awards

11

Sep

Global Marketing Awards

11

Sep

European Agency Awards

15

Sep

Effie Awards Europe

16

Sep

Cannes Corporate Media & TV Awards

16

Sep

The Indie Awards

16

Sep

CovidComms Awards

17

Sep

International Performance Marketing Awards

18

Sep

CMA International Content Marketing Awards

18

Sep

The DMA Awards

18

Sep

The Drum Experience Awards

18

Sep

Database Marketing Awards

18

Sep

ANA International Echo Awards

18

Sep

Clio Awards

18

Sep

Clio Fashion & Beauty Awards

23

Sep

Muse Creative Awards

25

Sep

LACP Spotlight Awards for Global Communications

25

Sep

The Lovie Awards

25

Sep

The SMARTIES EMEA (Mobile Marketing Association MMA)

25

Sep

The SMARTIES UK (Mobile Marketing Association MMA)

30

Sep

dotCOMM Awards

30

Sep

Women in Marketing Awards

30

Sep

Diversity in Advertising Award

30

Sep

The Digital Signage Awards

30

Sep

The Videographer Awards

30

Sep

NYX Marcom Awards

30

Sep

NYX Video Awards

30

Sep

CN30 Under Thirty Awards

02

Oct

Marketing and PR Brilliance Awards

02

Oct

The Epica Awards

02

Oct

Internal Communications Brilliance Awards

~02

Oct

APA Show Awards

~04

Oct

50Below Awards

~05

Oct

The Ewards

~05

Oct

Adweek Readers' Choice Best of Tech Awards

08

Oct

The Experience Design & Technology Awards

~09

Oct

MediaPost's Digital Out-of-Home OOH Awards

09

Oct

The Online Influence Awards

~10

Oct

The Global Awards - World's Best Healthcare & Wellness Advertising

~11

Oct

Ragan's Employee Communications Awards

~11

Oct

Transform Awards Europe

~15

Oct

MediaPost Online All Stars

15

Oct

MarCom Awards

16

Oct

Corporate Content Awards

16

Oct

Corporate Content Awards

16

Oct

Global Content Awards

19

Oct

Clio Health

~22

Oct

Integrated Marketing Communications IMC European Awards

~22

Oct

The Premier Digital Awards

~23

Oct

Exhibitor Magazine Exhibit Design Awards

23

Oct

The Digiday Awards

~25

Oct

Rebrand 100 Global Awards

~25

Oct

PerformanceIN 50

26

Oct

European Excellence Awards (PR)

~26

Oct

The IPM COGS Awards (Institute of Promotional Marketing)

~27

Oct

Newsworks Planning Awards

~27

Oct

EDPA Awards

~27

Oct

ESSA Awards

~28

Oct

Summit Emerging Media Awards

~28

Oct

The Drum Advertising Awards

30

Oct

European Sponsorship Association (ESA) Excellence Awards

~30

Oct

The UnAwards

~30

Oct

Internet Marketing Association IMA Impact Awards

~30

Oct

National Outdoor Events Association NOEA Awards

30

Oct

Transform's Young Contenders
Planning & Property




01

Sep

Property Care Association PCA Best Practice Awards

~27

Oct

Property Management Awards

~27

Oct

Kimberly-Clark Professional Golden Service Awards

~30

Oct

The Institute of Asset Management IAM Global Awards

30

Oct

i-FM Technology in FM Awards
Products & Manufacturing




19

Oct

World Packaging Organisation WorldStar Packaging Awards

N/A

Insider Made in the UK Awards

22

Oct

National Locksmith Awards

~25

Oct

European Office Products Awards (EOPA)

~31

Oct

Drone Pioneer Award
Public Sector




03

Sep

Local Authority Recycling Advisory Committee LARAC Awards

23

Sep

The PRCA Public Affairs Awards

~15

Oct

The Guardian Public Service Awards

~15

Oct

iNetwork Innovation Awards

~19

Oct

Social Worker of the Year Awards

20

Oct

The Royal Meteorological Society

23

Oct

Public Affairs Awards Europe
Retail & Consumer Goods




02

Sep

Toy of the Year Awards (TOTY)

03

Sep

Retail Knowledge Fraud Awards

04

Sep

The Harpers Design Awards (Drinks Industry)

11

Sep

Retail Week Awards

11

Sep

BIRA Best Small Shops Competition

11

Sep

World Beverage Innovation Awards

MD

British Street Food Awards

11

Sep

My Face My Body Awards

11

Sep

Food Management Today FMT Industry Awards

MD

The Craft Business Awards

25

Sep

Food Manufacture Excellence Awards

MD

European Street Food Awards

01

Oct

World Gin Awards

01

Oct

World Vodka Awards

~02

Oct

The Revo ACE Awards (Achieving Customer Experience)

~04

Oct

UK Calendar Awards (The Calies)

~04

Oct

Great British High Street Awards

~04

Oct

The Direct Commerce Innovator Awards

~06

Oct

The Housewares Innovation Awards

~06

Oct

AIPH International Grower of the Year (IGOTY) Awards

~07

Oct

NFRN Awards (Federation of Independent Retailers)

~08

Oct

Revo Gold Awards

~08

Oct

Europe and Middle East Coffee Awards

~13

Oct

VegfestUK Awards

~13

Oct

The Food Made Good Awards

Ranking

Good Food Awards

~16

Oct

VM & Display Awards

~16

Oct

BikeBiz Awards

~18

Oct

The British Takeaway Awards

~19

Oct

Made For Mums Awards

N/A

The Takeaway Innovation Awards

~20

Oct

The Grocer Top New Talent

~20

Oct

BIG SEE Fashion Awards (South East Europe)

~25

Oct

The Drinks Business Green Awards

~25

Oct

The OutDoor INDUSTRY Award

N/A

PETA Vegan Food Awards

~30

Oct

Deliveroo Restaurant Awards

~30

Oct

BRIT/FIVS International Sustainable Winegrowing Competition

~30

Oct

Farm Shop & Deli Awards

~30

Oct

National Chilli Awards

~30

Oct

The Asian Curry Awards

30

Oct

Digiday Modern Retail Awards

~31

Oct

Sainsbury's Magazine Awards
Supply Chain




11

Sep

Supply & Demand Chain Executive Green Supply Chain Awards

11

Sep

Supply Chain Finance

25

Sep

The Temperature Controlled Storage & Distribution Awards (TCS&D Awards)

02

Oct

Gartner Power of the Profession Awards

~20

Oct

MHEA Excellence Awards
Third Sector




15

Sep

Association Awards UK

25

Sep

The Queen's Award For Voluntary Service

27

Sep

Charity Virtual Event Awards

11

Oct

Centre for Social Justice Awards

~15

Oct

National Payroll Giving Excellence Awards

~25

Oct

The Bond International Development Awards

~30

Oct

DSC Social Change Awards

31

Oct

Aurora Prize for Awakening Humanity

~31

Oct

Smiley Awards
Transport & Logistics




02

Sep

The CIVITAS Awards (Sustainable Urban Mobility)

11

Sep

Rail Business Awards

14

Sep

Fleet Europe Awards

14

Sep

The Sunday Times Motor Awards

15

Sep

The TIACA Air Cargo Sustainability Awards

30

Sep

The Institute of Couriers (IoC) National Courier Awards

30

Sep

Electric Vehicle Awards

02

Oct

Greenfleet Awards

04

Oct

The Rail Staff Awards

Ranking

FN50 Fleet News

09

Oct

What Van? Awards

11

Oct

Lloyds List Global Awards

~13

Oct

Lloyds List Europe Awards

Ranking

AirlineRatings Airline Excellence Awards

16

Oct

The CitNOW Video Awards

~18

Oct

London Transport Awards

~20

Oct

Parkers New Car Awards

~23

Oct

Aviation Week Network's Laureate Awards

~30

Oct

Fleet Hero Awards

~30

Oct

Global AirRail Awards
Travel & Tourism




30

Sep

British Travel Awards

Ongoing

World Luxury Hotel Awards

30

Sep

Muse Hotel Awards

01

Oct

EU Prize for Cultural Heritage - Europa Nostra Awards

~04

Oct

The Hajj Awards

~06

Oct

The Telegraph Travel Awards

~09

Oct

Italia Travel Awards

~11

Oct

World Travel Technology Awards

~13

Oct

Business Travel Awards

~14

Oct

Gay Travel Awards

~15

Oct

Best of Wine Tourism Awards

~25

Oct

The Wave Awards

~27

Oct

Globe Travel Awards

N/A

Global Traveler Awards

~30

Oct

The Mercurys (Travel Catering)

~30

Oct

The Best Loved Hotels Awards

~30

Oct

International Travel Awards by KSA

~30

Oct

Staycation Awards

~31

Oct

TravelMole UK Awards

~31

Oct

UNWTO Awards for Excellence and Innovation in Tourism

~31

Oct

Travvy Awards