Upcoming award deadlines (in the next two months)
Upcoming award deadlines (in the next two months)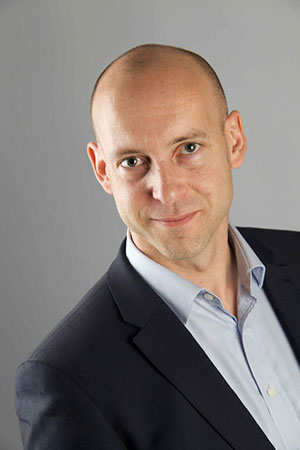 MD & Founder, Boost Awards
Award deadlines coming up (scroll down below text for a list of awards organised by industry) 
Hello from all the team here at Boost Awards – let's take a look at some upcoming awards with deadlines in September and October and see which might be suitable for you and your team to enter.
As ever, contact our team here at Boost if you need help with your entries or guidance on which awards to enter. It is the perfect time to get a date in your diary to begin planning which awards to enter – our amazing new digital planning sessions are a great way to get teams together from across your organisation to identify which are your strongest stories. We can then match them to awards that would provide most benefit to you. Okay, let's get started with the awards to look out for…
General business awards
One of the most prestigious UK awards is open – The Queen's Award for Enterprise. The deadline for this year is 8th September, but the application is huge so you will need to be extremely quick or be planning for next year. We have an incredible record helping clients win these awards so contact us for a free eligibility check – we have no availability for this year's deadline but you may want to read our comprehensive guide – How to win a Queen's Award for Enterprise 2022 to plan ahead for next year. If you are looking for a well-established credible scheme with a bit more breathing space in terms of deadline, then definitely consider The British Quality Foundation's UK Excellence Awards (30th September) or another option is The Business Brilliance Awards (11th October). If you are looking for an alternative global scheme, consider The International Business Excellence Awards (24th September). These awards are based in Dubai, but have been popular with companies from all parts of the world as their previous winners list proves.  
Learning awards, HR awards and training awards
For a more comprehensive overview, please read our guides to 'Great Employer Schemes', 'Which are the best HR Awards to enter?' and 'Which training awards should I enter?'
It's worth considering a new scheme that is very timely – The Great British Workplace Wellbeing Awards – these look a fantastic addition to the awards calendar and are also open until 26th September. In terms of training, two key schemes are now open – The Brandon Hall Excellence in Technology Program (9th September) and The Learning Awards (24th September), favourites of both our clients and ourselves as we proudly won a gold last year! Finally in the area of D&I, The Stonewall UK Workplace Equality Index (5th October) is now accepting entries – this scheme has a massive entry process so you will want to get started asap – you may find our Guide to The Stonewall Workplace Equality Index helpful or contact us to see how we can help.            
Financial services awards
One of the most credible and well-established schemes in the world of finance is now open – The Card and Payments Awards – this year with a 27th September deadline and a planned lavish event held at JW Marriott Grosvenor House in London in February 2022, which always provides great networking opportunities with over 1,000 guests from 300 companies. I would also like to draw attention to a new award scheme in the ever-growing ESG space – The ESG Awards – which include a wide range of categories covering campaigns regarding poverty, sustainability, gender equality amongst others – prepare your entry by 17th September. 
Marketing and PR awards
Some credible marketing and creative awards that should be on your radar include the Marcom Awards (21st October), an international awards programme with an extensive range of categories covering all aspects of marketing, digital and comms. Busy times over at The Drum, who have a raft of deadlines coming up for their credible awards – The Drum Awards for Content and The Drum Awards for Social Media remain open if you contact them, despite the 25th August deadline having passed, while The Drum Awards for B2B (1st September) and The Drum Awards for Experience (22nd September) are all worth considering. If you are a digital agency excelling in the world of SEO,SEM and PPC, then you will pleased to know The UK Search Awards launched with a 24th September deadline.   
Sustainability awards
Final mention for this month goes to The Seal Business Sustainability Awards, an excellent awards program focussed on sustainability, environmental achievement and leadership. Companies from across industry sectors can apply before the 1st October final deadline.   
Hopefully these highlights will have provided some insights to help you plan which awards to enter. Below you will find all the awards with deadlines occurring within the next two months, organised by industry sector. Remember, do please contact Boost if you need a helping hand entering any of these – our in-house team of experienced award writers have won over 1,500 awards, and can increase your chances of a win significantly. Now is the best time to get a planning session arranged so you can develop your awards strategy for the rest of the year. 
You can also sign up for our email deadline reminder service, so that the next two months of deadlines arrive in your inbox – completely free of charge. Handy, I think you will agree!  
Good luck winning awards! 
Chris. 
Business




03

Sep

Document Manager Awards

03

Sep

The Deloitte Technology Fast 50 UK

03

Sep

ICSA Awards

08

Sep

The Queen's Awards for Enterprise

15

Sep

SME National Business Awards

22

Sep

TITAN Business Awards

24

Sep

International Business Excellence Awards

24

Sep

The BOSS Industry Awards (Office Supplies and Services)

30

Sep

The UK Excellence Awards (BQF British Quality Foundation)

~01

Oct

testAdz

~01

Oct

The Security Institute Awards

05

Oct

Global Excellence Assembly Awards

11

Oct

International Brilliance Awards

11

Oct

Business Brilliance Awards

22

Oct

Big Awards for Business (Business Intelligence Group)

29

Oct

Glassdoor's Best Places to Work

31

Oct

The Forum Awards

31

Oct

The Good Awards

31

Oct

Harvard Business Council International Awards
Business Leaders




03

Sep

Women of the Future Awards

N/A

The Global Women in Leadership WIL Achievement Awards

09

Sep

Women in Sales Awards (Europe)

10

Sep

ACIO Chamber Award

10

Sep

WeAreTechWomen - TechWomen100 Awards

10

Sep

Lead5050 Awards

10

Sep

CEO Today Global Awards

10

Sep

TechWomen100 Awards

20

Sep

British Beacon Mosque Awards

30

Sep

The f:Entrepreneur Awards

Ranking

Forbes The World's 100 Most Powerful Women

MD

Leadership Excellence Awards

10

Oct

PANGEO Awards

11

Oct

FDM everywoman in Technology Awards

15

Oct

The Precious Awards (for women of colour)

29

Oct

Ragan's Top Women in Communications Awards

31

Oct

The ITRG CIO Leadership Awards

31

Oct

Women's Business Awards UK
Construction & Architecture




01

Sep

CIBSE Building Performance Awards

N/A

The Steelie Awards (World Steel Association)

03

Sep

Architectural Review AR House Awards

08

Sep

National Building and Construction Awards

10

Sep

Construction Computing Awards (The Hammers)

17

Sep

Construction Marketing Awards

19

Sep

BLT Built Design Awards

24

Sep

Surface Design Awards

N/A

RIBA Stirling Prize

19

Oct

ICE People's Choice Awards

22

Oct

The Builders' Merchants News Awards

~25

Oct

Plant & Civil Engineer Construction, Quarry & Recycling Awards

31

Oct

The International Green Apple Awards for Beautiful Buildings

~31

Oct

AJ Specification Awards
Corporate Social Responsibility




02

Sep

Communitas Awards

06

Sep

European Social Economy Awards

Ongoing

Global Healthy Workplace Certification

08

Sep

Queen's Awards for Enterprise: Sustainable Development

N/A

Building Public Trust Awards

13

Sep

BASE Practitioner Awards

14

Sep

Business Disability Forum - Disability Smart Awards

24

Sep

PR News CSR & Diversity Awards

24

Sep

UK Energy Innovation Awards

30

Sep

The Natura 2000 Award

30

Sep

Bloomberg Gender-Equality Index

01

Oct

The edie Sustainability Leaders Awards

01

Oct

SEAL Business Sustainability Awards

~07

Oct

The Future Resource Green Apple Awards

~28

Oct

European Green Capital Award
Customer Contact




03

Sep

CSIA International Service Excellence Awards

30

Sep

The UK Excellence Awards (BQF British Quality Foundation)
Design & Innovation




MD

Graphis Design Annual Competition

10

Oct

Lexus Design Awards

11

Oct

Mixology Awards North

17

Oct

LIT Lighting Design Awards

~30

Oct

iF Design Award

~30

Oct

Jing Shan Classic, Cultural and Creative Arts Awards

31

Oct

International Design Awards
Education




03

Sep

The National Children & Young People Awards

04

Sep

Autism Hero Awards

17

Sep

ContentED Awards

30

Sep

British Education Awards

30

Sep

The International School Awards

01

Oct

Bett Awards

~02

Oct

The EducationInvestor Awards

04

Oct

Association of Colleges AoC Beacon Awards

14

Oct

The EdTech Awards

14

Oct

The National Acquisitions Group NAG Award for Excellence

15

Oct

The College Marketing Network FE First Awards

27

Oct

Vega Student Awards

~30

Oct

The ATC Language Industry Summit Awards

31

Oct

Digital Education Awards
Energy & Utilities




17

Sep

Utility Week Awards

29

Oct

Subsea UK Awards
Financial Services




01

Sep

Shares Awards

01

Sep

World's Best Private Bank Awards (Global Finance)

01

Sep

The British Specialist Lending Awards

MD

COVER Excellence Award

03

Sep

Buy-Side Technology Awards

03

Sep

Citywire New Model Adviser Top 100 and Awards

03

Sep

Protection Review Awards

06

Sep

Consumer Credit Awards

06

Sep

Risk Awards

10

Sep

Citywealth Magic Circle Awards

10

Sep

Benzinga Fintech Awards

10

Sep

Personal Injury Awards

10

Sep

Investments & Pensions Europe IPE Awards

11

Sep

Mortgage Finance Gazette Awards

15

Sep

Best SME Bank Awards (Global Finance)

16

Sep

The BVCA Responsible Investment Awards & Excellence in ESG

17

Sep

The ESG Awards

17

Sep

Professional Trader Awards

21

Sep

Spears Wealth Management Awards

24

Sep

Efma Accenture Banking Innovation Awards

24

Sep

TRI Awards (Turnaround, Restructuring and Insolvency)

24

Sep

Euromoney Private Banking Survey Awards

27

Sep

The Card and Payments Awards

30

Sep

EuropaProperty CEE Investment & Manufacturing Awards

30

Sep

Global Payroll Awards

30

Sep

Islamic Finance News Service Providers Awards

30

Sep

International Adviser - Best Practice Adviser Awards

N/A

Professional Pensions Investment Awards

~01

Oct

FX Week Best Banks Awards

Ranking

World's Safest Banks (Global Finance)

~02

Oct

The EducationInvestor Awards

N/A

EMEA Finance Treasury Services Awards

~10

Oct

Crypto Awards (FINEXPO)

11

Oct

Insurance Choice Awards

11

Oct

Risk Markets Technology Awards

~13

Oct

World's Best Foreign Exchange Providers (Global Finance)

~13

Oct

Corporate FX Awards (Global Finance)

15

Oct

Celent Model Wealth Manager Awards

MD

Outstanding Crisis Leadership (Global Finance)

15

Oct

Family Wealth Report Awards

15

Oct

Celent Model Risk Manager Awards

15

Oct

Celent Model Insurer Awards

15

Oct

Celent Model Bank Awards

15

Oct

Euromoney Trade Finance Survey

Ranking

RiskTech100

N/A

Investment Week Investment Company of the Year

~28

Oct

Leasing World Customer Service Excellence Awards

29

Oct

Equity Release Awards

29

Oct

The ESG Investing Awards

29

Oct

Treasury4Good Awards

29

Oct

The Private Asset Management Awards

29

Oct

The TMI Awards for Innovation & Excellence

~30

Oct

Gramercy Institute Awards Financial's Top 12 Agencies

~30

Oct

Unbiased Trusted Professional Awards

~31

Oct

Taxonomy Boot Camp London Awards

~31

Oct

Xero Awards UK & EMEA
Health & Social Care




03

Sep

Health Tech Digital Awards

Ongoing

Global Healthy Workplace Certification

10

Sep

Hospice UK Awards

13

Sep

The Great British Care Awards

N/A

Global Wellness Awards

17

Sep

Social Care Top 30

17

Sep

Social Care Premier Supplier Awards

17

Sep

The Occupational Health & Wellbeing Awards

17

Sep

Oral Health Awards

20

Sep

GSK Impact Awards

20

Sep

The Dentistry Awards

20

Sep

Private Dentistry Awards

24

Sep

Dental Industry Awards

24

Sep

HFMA National Healthcare Finance Awards

~25

Sep

Tomorrow's Cleaning Awards

30

Sep

Aesthetics Awards

01

Oct

European Lifestars Awards

01

Oct

European Lifestars Awards

08

Oct

The 3rd Sector Care Awards

15

Oct

European Cleaning and Hygiene Awards

TBC

The Future Health Innovation Awards

N/A

AIHHP Golden Lobe Awards

22

Oct

HSJ Partnership Awards

~30

Oct

National Advocacy Awards

~31

Oct

PharmaTimes Medical and Scientific Excellence Awards
Hospitality Sport & Leisure




03

Sep

Music Cities Awards

15

Sep

The Caterer Supplier Awards

01

Oct

UK Pool & Spa Awards

MD

ATCM Purple Flag Status

~19

Oct

The Great British Shooting Awards

29

Oct

British Pool and Hot Tub Awards

~30

Oct

Worldwide Hospitality Awards
HR & Training




01

Sep

The ERSA Employability Awards

01

Sep

HRO Today Association Awards

06

Sep

National Online Recruitment Awards (NORAs)

Ongoing

Global Healthy Workplace Certification

08

Sep

Business Excellence Awards

09

Sep

Brandon Hall Excellence in Technology Program

10

Sep

The Learning Pool Awards

13

Sep

UK Coaching Awards

13

Sep

Training Magazine's Training Top 100 Award

14

Sep

ONREC Online Recruitment Awards

N/A

World's Best Workplaces

Ongoing

Inclusive Top 50 Employers

16

Sep

The OUTstanding LGBT+ Role Models Lists

16

Sep

Incentive Awards

17

Sep

The Digiday WorkLife Awards

Ranking

Fortune World's Best Workplaces

MD

TrainingIndustry.com Top Training Companies

22

Sep

TrainingIndustry.com Top Assessment and Evaluation Companies

24

Sep

The Learning Awards

26

Sep

The Great British Workplace Wellbeing Awards

30

Sep

APSCo Awards for Excellence

30

Sep

The UK Excellence Awards (BQF British Quality Foundation)

01

Oct

The Rewards

01

Oct

Recruiter Investing in Talent Awards

01

Oct

Global Equality & Diversity Awards

05

Oct

The Stonewall UK Workplace Equality Index

11

Oct

HR Brilliance Awards

11

Oct

Internal Communications Brilliance Awards

31

Oct

Learning Excellence Awards
IT & Telecommunications




03

Sep

Computing Technology Product Awards

N/A

JAX Innovation Awards

MD

Amazon Research Awards

08

Sep

Auggie Awards

09

Sep

Brandon Hall Excellence in Technology Program

10

Sep

Tech Trailblazers Awards

10

Sep

The DCD Data Center Industry Global Awards

10

Sep

Glotel Awards

10

Sep

Digital Leaders DL100 Awards

10

Sep

Storage Digitalisation Cloud (SDC) Awards

10

Sep

Security Serious Unsung Heroes Awards

13

Sep

Red Hat Innovation Awards

13

Sep

The LogRhythm Pinnacle Awards

MD

DevOps Industry Awards

17

Sep

UK App Awards

17

Sep

Computing Security Excellence Awards

~21

Sep

Cyber Defense Global Awards

21

Sep

Datanami Readers' Choice Awards

24

Sep

Fintech - Tech Ascension Awards

24

Sep

Computing Security Awards

24

Sep

The European Software Testing Awards TESTAs

30

Sep

The MobileWebAwards

30

Sep

The IDC Europe and Central Asia Industry Insights Awards

30

Sep

The Cyber Security Awards

01

Oct

Go:Tech Awards

15

Oct

The Good Web Guide Awards

18

Oct

IoT Global Awards

20

Oct

The Microsoft Advertising Partner Awards

22

Oct

IT Service & Support Awards

22

Oct

The Cloud Awards

27

Oct

Vega Student Awards

~30

Oct

Kantar Information is Beautiful Awards

~30

Oct

Digital Top 50 Awards
Journalism Publishing & Media




01

Sep

Printweek Awards

01

Sep

Royal Television Society Craft and Design Awards

06

Sep

PPA Independent Publisher Awards

08

Sep

Foreign Press Association FPA Media Awards

10

Sep

Kidscreen Awards

24

Sep

Audio Production Awards

30

Sep

Broadcast Journalism Training Council BJTC Awards

01

Oct

The British Journalism Awards
Legal Services




10

Sep

Personal Injury Awards

17

Sep

Modern Law Conveyancing Awards

~27

Sep

LPM's Practice Excellence Awards

30

Sep

Inspirational Women in Law Awards

N/A

Chambers UK Bar Awards
Marketing PR Events & Advertising




02

Sep

Automotive Marketing and Communications Award

~02

Sep

APA Show Awards

03

Sep

Search Engine Land Awards (The Landy Awards)

06

Sep

PPA Independent Publisher Awards

06

Sep

Field Marketing and Brand Experience FMBE Awards

08

Sep

NYX Video Awards

~09

Sep

MediaPost's Digital Out-of-Home OOH Awards

10

Sep

MRX Diversity Champion Award

10

Sep

Effie Awards Europe

10

Sep

The Immortal Awards

10

Sep

Internet Marketing Association IMA Impact Awards

10

Sep

Global Content Awards

13

Sep

ANA International Echo Awards

15

Sep

The Drum Awards for Out of Home

15

Sep

Bea World Best Event Awards

17

Sep

The DMA Awards

17

Sep

Clio Awards

17

Sep

Clio Fashion & Beauty Awards

17

Sep

Database Marketing Awards

22

Sep

The Drum Awards for Experience

22

Sep

The Drum Awards for Social Purpose

24

Sep

The Digiday Awards

24

Sep

Ragan's Employee Communications & Top Places to Work Awards

24

Sep

Public Relations and Marketing Excellence Awards

24

Sep

CMA International Content Marketing Awards

24

Sep

Summit Marketing Effectiveness Awards

~27

Sep

ESSA Awards

~27

Sep

The Ewards

27

Sep

European Excellence Awards (PR)

27

Sep

The Drum Awards for B2B

28

Sep

Events Industry Council EIC Global Recognition Awards

30

Sep

The Indie Awards

30

Sep

The Digital Signage Awards

30

Sep

Women in Marketing Awards

01

Oct

Anthem Awards

01

Oct

The SMARTIES UK (Mobile Marketing Association MMA)

01

Oct

UK Search Awards

~03

Oct

The Franchise Marketing Awards

04

Oct

EDPA Awards

08

Oct

European Sponsorship Association (ESA) Excellence Awards

08

Oct

Corporate Content Awards

MD

Communication Arts Awards

08

Oct

Communications Excellence Awards

08

Oct

The Epica Awards

08

Oct

Global Digital PR Awards

08

Oct

LACP Spotlight Awards for Global Communications

11

Oct

Marketing and PR Brilliance Awards

11

Oct

Internal Communications Brilliance Awards

13

Oct

NYX Marcom Awards

15

Oct

Digiday Greater Good Awards

15

Oct

The SMARTIES EMEA (Mobile Marketing Association MMA)

15

Oct

Digiday Marketing and Advertising Awards Europe

21

Oct

MarCom Awards

28

Oct

PerformanceIN 50

29

Oct

Transform Awards Europe

~30

Oct

Corporate Content Awards

~30

Oct

CN30 Under Thirty Awards

~30

Oct

Bea World Best Location Awards

~30

Oct

The UnAwards

~31

Oct

National Outdoor Events Association NOEA Awards
Planning & Property




15

Sep

Student Accommodation Awards

19

Sep

The Outstanding Property Award London

01

Oct

The News on the Block Awards

15

Oct

UK Proptech Awards

29

Oct

i-FM Technology in FM Awards

29

Oct

Kimberly-Clark Professional Golden Service Awards
Products & Manufacturing




15

Oct

World Packaging Organisation WorldStar Packaging Awards

~31

Oct

Drone Pioneer Award
Public Sector




08

Sep

EU Access City Award

15

Sep

The Civil Service Awards

29

Sep

The PRCA Public Affairs Awards

22

Oct

The Royal Meteorological Society

~23

Oct

Public Affairs Awards Europe
Retail & Consumer Goods




01

Sep

The Harpers Design Awards (Drinks Industry)

01

Sep

British Pie Awards

MD

British Street Food Awards

05

Sep

Tiptree World Bread Awards Heroes

06

Sep

Food Manufacture Excellence Awards

07

Sep

The Beauty Awards

10

Sep

AIPH International Grower of the Year (IGOTY) Awards

10

Sep

UK eCommerce Awards

10

Sep

National Pizza Awards

MD

European Street Food Awards

30

Sep

Best of Craft Awards

30

Sep

Retail Knowledge Fraud Awards

30

Sep

Good Food Awards

30

Sep

The Asian Curry Awards

30

Sep

The Professional Jeweller Awards

01

Oct

World Gin Awards

01

Oct

World Vodka Awards

~04

Oct

UK Calendar Awards (The Calies)

08

Oct

The Direct Commerce Innovator Awards

08

Oct

Service Dealer Awards

08

Oct

Digiday Modern Retail Awards

20

Oct

People's Choice Drinks Awards

N/A

The Walpole British Luxury Awards

22

Oct

BikeBiz Awards

29

Oct

The Beauty Shortlist & Wellbeing Awards

~30

Oct

National Chilli Awards

~30

Oct

The Vendies Vending Industry Awards

~31

Oct

Sainsbury's Magazine Awards

~31

Oct

NFRN Awards (Federation of Independent Retailers)

~31

Oct

FreeFrom Food Awards
Supply Chain




17

Sep

CILT Annual Awards for Excellence

30

Sep

MHEA Excellence Awards

03

Oct

Supply & Demand Chain Executive Green Supply Chain Awards
Third Sector




15

Sep

The Queen's Award For Voluntary Service

22

Sep

Charity Virtual Event Awards

~29

Sep

DSC Social Change Awards

26

Oct

UK Association Awards

31

Oct

Aurora Prize for Awakening Humanity

31

Oct

Francis of Assisi and Carlo Acutis for an Economy of Fraternity Award
Transport & Logistics




08

Sep

UK Warehousing Association UKWA Awards

10

Sep

Historic Motoring Awards

10

Sep

Commercial Motor Awards

~13

Sep

Lloyds List Europe Awards

16

Sep

Fleet Europe Awards

24

Sep

Rail Business Awards

30

Sep

The Institute of Couriers (IoC) National Courier Awards

01

Oct

Greenfleet Awards

03

Oct

The Rail Staff Awards

Ranking

FN50 Fleet News

~08

Oct

Global AirRail Awards

08

Oct

What Van? Awards

~10

Oct

CAPA Aviation Awards for Excellence

~30

Oct

The Fork Lift Truck Association FLTA Awards

~30

Oct

European Talent in Mobility awards
Travel & Tourism




01

Sep

World Cruise Awards

01

Sep

World MICE Awards

~13

Sep

Business Travel Awards

14

Sep

World Travel Technology Awards

~01

Oct

EU Prize for Cultural Heritage - Europa Nostra Awards

04

Oct

World Culinary Awards

~25

Oct

The Wave Awards

26

Oct

Gay Travel Awards

~27

Oct

Globe Travel Awards

29

Oct

Uzakrota Global Travel Awards

~30

Oct

International Travel Awards by KSA

~30

Oct

Staycation Awards