Upcoming award deadlines (in the next two months)
Upcoming award deadlines (in the next two months)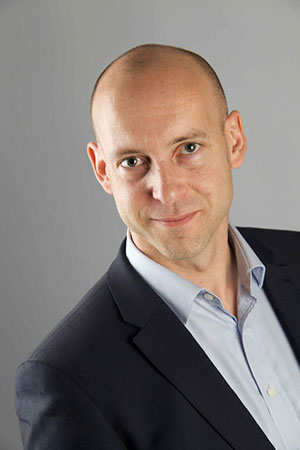 MD & Founder, Boost Awards
Award deadlines coming up (scroll down below text for a list of awards organised by industry) 
Welcome to my latest award deadline update. With the arrival of February comes a whole host of award schemes opening their doors for entry – and it's the perfect time to plan which awards to enter in 2020.
As ever, contact our team here at Boost if you need help with your entries or guidance on which awards to enter. But please bear in mind that we work on a first-come-first-served basis – and our capacity is filling up fast, so don't leave it until the last minute. Okay let's get started…
Business awards
For a well-run, credible and well-established general business award to enter, you need look no further than The BQF UK Excellence Awards. Run by the British Quality Foundation, they feature some fantastic categories, for example: Excellence in Customer Experience Award, Excellence in Innovation Award, Excellence in Environmental Responsibility Award, and the most prestigious accolade, The UK Excellence Award – awarded to Large Private/Public Sector, SME/Small Public Sector and Third Sector/Not for Profit organisations. The submission deadline is 7th February.  
Insurance awards
For a more comprehensive overview, please read our guide, Which are the best Insurance awards to enter?
The insurance industry loves its awards. In such a highly competitive marketplace, the need to differentiate on something other than price is essential. Some research by Fly Research a fair few years back identified that a good award could swing the buying decision between two similarly priced offerings for over 70% of insurance buyers. So which insurance awards are coming up?
Firstly… the big one…The British Insurance Awards: Run by Insurance Post Magazine, with the gig at the Royal Albert Hall, these are arguably the main awards. (The Insurance Times Awards might argue with this, but these are first up, so let's focus on them.) This year the deadline is 2nd March, with 27 categories to choose from for brokers, customer-facing initiatives, operational innovations, partnerships, individuals and teams. Loads to choose from if you work in the insurance industry. There are three new categories for 2020 – Industry Impact Award; Broker Partner of the Year; and Best Insurance Employer Award. 
While sorting your entry for the BIAs, you could consider one or two of the THREE claims awards. No other industry has multiple awards for just one part of their service!
The Claims Awards: These UK awards by Insurance Post Magazine (the same people who run the BIAs) have a much earlier deadline of 14th February, with 19 categories for customer care, initiatives, teams and individuals. The Insurance Times Claims Excellence Awards are a similar scheme with a later deadline of 10th March. Categories here are for claims solutions, teams and individuals. The British Claims Awards are competing UK awards organised by the niche Claims Magazine, with a deadline of 3rd April. They have a much more diverse collection of categories including Outsourced Partner of the Year, Training Award and important ones like "Personal Lines Broker of the Year", among others.

Comms and IT awards
Two directly competing awards are coming up – The Comms Dealer Sales and Marketing Awards are UK awards aimed squarely at the business telecommunications marketplace. The deadline is 2nd March, and they feature categories for distributors, vendors, service providers, resellers and special awards for things like events, fundraising, campaigns and support teams. The CRN Sales & Marketing Awards are also UK entry, but with a slightly later deadline of 27th March. They are broader in that they are aimed at the wider tech marketplace – all the way up and down the supply chain with similar sounding categories for distributors, vendor, resellers and best channel marketing/PR Agency. 
HR awards and training awards
I wanted to share a quick summary here, but for more information please check out our more detailed guides – 'Which are the best HR awards to enter?' or 'Which training awards should I enter?'
The HR Excellence Awards (HR Magazine): These UK awards have a deadline of 13th March. One of the most popular schemes with our clients, they feature all the usual HR categories that you might expect, but also some more quirky ones like: Best CSR strategy and the Best Transformation Strategy Award. 
The Princess Royal Training Awards: These prestigious UK awards recognise good, solid, well-evaluated training – both in terms of the company-wide strategy, and one particular headline case study. It is a robust process with a huge entry form, three supporting documents and a lengthy site visit; BUT the reward at the end is royal recognition. The scheme attracts big brands, is extremely credible, and – being a multi-winner scheme – winnable, too. Very worthwhile if you put in the investment of time. While they have a deadline of 29th March, you will find two months will fly by! 
Marketing awards and PR awards
The Marketing Society Brave Awards is the new branding for the Marketing Society Excellence Awards. The deadline for 2020 is 14th February. In their own words, the 15 categories recognise: "The teams behind campaigns that demonstrated not only marketing excellence but also bravery in their approach to a considerable challenge, pushed boundaries or made an impact either in business or society in general."
The CIPR Excellence Awards are arguably the most prestigious of the PR awards. They're technically open to international entry – but in reality, they're very UK-focused. There's a deadline of 27th February with lots of categories to choose from, mostly for campaigns – but many for agencies and teams too.
If you are seeking more global recognition, do consider The Muse Creative Awards, which aim to recognise all those pushing the creative boundaries. They feature a huge number of categories, covering everything from advertising to events, social media to content marketing. The deadline is set for 26th March, so definitely a credible and winnable way of getting international recognition. Also worth noting that they run a sister programme in the form of The Muse Design Awards (deadline also 26th March) which follow a similar format.  
CSR awards
A special mention for the awards that we consider the most ethically-run in the industry – The Global Good Awards.They are a sustainability awards programme, open to all organisations small and large, but they are so much more than this – also aiming to practice what they preach by running their awards as sustainably and ethically as possible.There are two new categories for 2020 – Young Campaigner of the Year and Carbon Footprint Reduction of the Year. The deadline for entering is 6th March.    
Grocery awards
Last but not least, it's a busy time for some of the most prominent awards in the world of food, drink and groceries. The Food and Drink Federation FDF Awards are open until 28th February and recognise all those involved in the food and drink supply chain, while the prestigious Grocer Gold Awards have a slightly later deadline 2nd March but also feature categories for products, retailers, people and supply chain.   
Hopefully these highlights have provided some insights to help you plan which awards to enter. Below you will find all the awards with deadlines occurring within the next two months, organised by industry sector. Remember, do please contact Boost if you need a helping hand entering any of these – our in-house team of experienced award writers have won over 1,300 awards and can increase your chances of a win significantly.
You can also sign up for our email deadline reminder service, so that the next two months of deadlines arrive in your inbox – completely free of charge. Handy, I think you will agree!  
Finally, I would like to wish you all the best of luck with your awards strategy/entering awards – and hope 2020 will be an award-winning year for you. 
Chris. 
Business




02

Feb

Profit Track 100

07

Feb

The UK Excellence Awards (BQF British Quality Foundation)

07

Feb

CIR Business Continuity Awards

07

Feb

SSON's Excellence Awards

MD

FSB Celebrating Small Business Awards

21

Feb

bfa HSBC British Franchise Awards

27

Feb

Management Today NextGen Awards

28

Feb

ActionCoach Business Excellence Awards

28

Feb

The National Family Business Awards

05

Mar

The BCI European Awards

13

Mar

The Small Awards

20

Mar

Fast Company's Best Workplaces for Innovators

20

Mar

UK Business Awards (The Dons)

31

Mar

Lotus Awards

31

Mar

p2p Business Awards
Business Leaders




07

Feb

CEO Today Management Consulting Awards

12

Feb

Asian Women of Achievement Awards

23

Feb

Woman Who Achieves Awards

N/A

FT ArcelorMittal Boldness in Business Awards

28

Feb

EY World Entrepreneur of the Year Awards

28

Feb

EY Entrepreneur of the Year

28

Feb

CEO Today Europe Awards

01

Mar

BEYOUROWN Women In Business Awards

08

Mar

We are the City's Rising Star Awards

19

Mar

Inspiring Women in Business Awards

MD

The CEO World Awards

31

Mar

The IPSE Freelancer Awards
Construction & Architecture




03

Feb

UK Roofing Awards

07

Feb

AJ100 Awards

07

Feb

BD Architect of the Year Awards

10

Feb

ArchDaily Building of the Year Awards

14

Feb

The Housebuilder Product Awards

14

Feb

The Architizer A+ Awards

14

Feb

Society of Experiential Graphic Design (SEGD) Global Design Awards

18

Feb

The European Women in Construction & Engineering WICE Awards

20

Feb

RIBA Awards

21

Feb

ACE Consultancy & Engineering Awards

25

Feb

The Planning Awards

26

Feb

National Building and Construction Awards

28

Feb

Housing Design Awards

MD

Constructing Excellence Awards

28

Feb

The A' Building Materials, Construction Components, Structures & Systems Design Award

06

Mar

Facade Awards UK

MD

Architecture in Perspective Annual Competition

13

Mar

The ECA Annual Awards

20

Mar

Construction Manager of the Year Awards

20

Mar

The Architecture Community World Design Awards

23

Mar

World Habitat Awards

26

Mar

Living Waterways Awards

27

Mar

Architectural Review AR House Awards

27

Mar

Galvanizers Association Galvanizing Awards (GAGAs)

31

Mar

Green Apple Awards for the Built Environment and Architectural Heritage

31

Mar

The AJ Retrofit Awards
Corporate Social Responsibility




09

Feb

UNHCR's Nansen Refugee Award

14

Feb

National Recycling Awards

17

Feb

Business Charity Awards

21

Feb

The Responsible Business Awards (BITC)

04

Mar

The Corporate Engagement Awards

04

Mar

The Corporate Engagement Awards

06

Mar

The Global Good Awards

09

Mar

Recruitment Industry Disability Initiative RIDI Awards

13

Mar

Awards for Excellence in Recycling & Waste Management

27

Mar

The BusinessGreen Leaders Awards

27

Mar

PR Daily's Corporate Social Responsibility Award

31

Mar

Social Entrepreneur Index
Customer Contact




21

Feb

UK National Contact Centre Awards

28

Feb

Modern Insurance UK Customer Service Excellence Awards

28

Feb

Excellence in Customer Service Award

06

Mar

South East Europe Customer Experience Awards

16

Mar

The Confirmit ACE (Achievement in Customer Excellence) Awards

16

Mar

Genesys Customer Innovation Awards

27

Mar

CRN Sales & Marketing Awards
Design & Innovation




14

Feb

Red Dot Award Product Design

25

Feb

The Dieline Awards

28

Feb

The A' International Interface and Interaction Design Awards

28

Feb

The A' Scientific Instruments, Medical Devices and Research Equipment Design Awards

28

Feb

The Drum Design Awards

28

Feb

The A' Luxury Design Awards

28

Feb

The A' Design Award

06

Mar

Mixology Awards South

11

Mar

The 3D Printing Industry Awards

13

Mar

Starpack Industry Awards

13

Mar

The SBID Product Design Awards

16

Mar

International Design Excellence Awards (IDEA)

26

Mar

Muse Design Awards

~27

Mar

Red Dot Award Design Concept

29

Mar

European Product Design Awards
Education




07

Feb

The Guardian University Awards

11

Feb

Festival of Learning Awards

28

Feb

The Pearson Teaching Awards

29

Feb

NDNA Nursery Awards

Ranking

Whatuni Student Choice Awards

06

Mar

The Heist Awards for Education Marketing

06

Mar

Universities Human Resources UHR Awards for Excellence in HR

~10

Mar

TES Schools Award

13

Mar

College & University Business Officers CUBO Awards

19

Mar

ESRC Celebrating Impact Awards

27

Mar

ContentED Awards

27

Mar

International Green Gown Awards

31

Mar

The Teen Tech Awards
Energy & Utilities




09

Feb

Heating Installer Awards

15

Feb

Society of Petroleum Engineers Awards

28

Feb

Energy Risk Awards

02

Mar

UK Gas Industry Awards (EUA/IGEM)

06

Mar

The Global Good Awards

~19

Mar

The Global Energy Prize

20

Mar

Energy UK Young Energy Professionals Awards

31

Mar

Micro-Generation Awards
Financial Services




01

Feb

City of London Wealth Management Awards

04

Feb

Trading Risk Awards

05

Feb

Luxembourg Finance Awards

07

Feb

The Private Equity Awards

07

Feb

M & A Mid-Market Awards

MD

British Bank Awards

10

Feb

World's Best Bank Awards (Global Finance)

14

Feb

Moneyfacts Awards

14

Feb

Credit Awards

14

Feb

The Claims Awards (Insurance Post)

14

Feb

The Banker (FT) Deals of the Year Awards

14

Feb

Sell-Side Technology Awards

14

Feb

The Financial Services Forum Product & Service Innovation Awards

MD

What Mortgage Awards

17

Feb

World's Best Islamic Financial Institutions (Global Finance)

21

Feb

European Pensions Awards

21

Feb

Financial News FN Private Equity Rising Stars

21

Feb

The Taxation Awards

~25

Feb

BPP Apprentice of the Year Awards

28

Feb

Corporate Adviser Awards

28

Feb

Women in Banking and Finance Awards for Achievement

28

Feb

The British Specialist Lending Awards

28

Feb

Euromoney Foreign Exchange Survey

28

Feb

Risk Technology Awards

28

Feb

COVER Customer Care Awards

02

Mar

The British Insurance Awards

02

Mar

Professional Pensions Women in Pensions Awards

06

Mar

Operational Risk Awards

08

Mar

Women in Finance Awards UK

10

Mar

Insurance Times Claims Excellence Awards

12

Mar

The British Accounting Marketing Awards

13

Mar

IR Magazine Awards Europe

16

Mar

The Innovators (Global Finance)

20

Mar

Blockchain Life Awards

26

Mar

Global Payroll Awards

N/A

Retail Banker International RBI Global Awards

30

Mar

Insurance Marketing & Communications Association (IMCA) Showcase Awards

31

Mar

FT IFC Transformational Business Awards

31

Mar

The Accounting Excellence Awards
Health & Social Care




03

Feb

The Lasker Awards

07

Feb

Bio-IT World Best Practices Awards

13

Feb

European Healthcare Design Awards

18

Feb

HPMA Excellence Awards

20

Feb

The MedTech Breakthrough Awards

28

Feb

Patient Safety Awards

05

Mar

Communique Awards

27

Mar

Mental Health Blog Awards

31

Mar

European Mediscience Awards

31

Mar

Pharmacy Excellence Awards
Hospitality Sport & Leisure




14

Feb

UKActive Awards

14

Feb

Gambling Compliance Global Regulatory Awards

21

Feb

Acorn Awards

21

Feb

The Caterer Best Places to Work in Hospitality

24

Feb

The Cateys (The Caterer)

01

Mar

IDEA Industry Awards

MD

BEDSA British Ethnic Diversity Sports Awards

06

Mar

Hospitality Design Awards

18

Mar

The Women in Gaming Diversity Awards

~23

Mar

The Green Hotelier Awards

27

Mar

National Pub & Bar Awards
HR & Training




07

Feb

Employee Benefits Awards

07

Feb

International Safety Awards (British Safety Council)

18

Feb

HPMA Excellence Awards

28

Feb

Corporate Adviser Awards

28

Feb

Working Families Best Practice Awards

28

Feb

The Rally Awards

02

Mar

The Stonewall Global Workplace Equality Index

02

Mar

Institute of Student Employers ISE Awards

MD

TrainingIndustry.com Top Training Companies

09

Mar

Recruitment Industry Disability Initiative RIDI Awards

10

Mar

IELA International E-Learning Awards - Business Division

13

Mar

HR Excellence Awards (HR Magazine)

13

Mar

Tomorrow's Health and Safety Awards

13

Mar

Relocate Awards

15

Mar

The EFMD Excellence in Practice (EiP) Awards

20

Mar

Gartner Communications Awards

20

Mar

DIVA Awards

25

Mar

The ALT Learning Technologist of the Year Awards

27

Mar

The Student Employee of the Year Awards (SEOTY)

31

Mar

Princess Royal Training Awards

31

Mar

Global Recruiter Industry Awards

31

Mar

The enei Awards (Employers Network for Equality & Inclusion)

31

Mar

Pink News Awards
IT & Telecommunications




01

Feb

Tech5 Awards

N/A

European CIO of the Year

05

Feb

Artificial Intelligence Excellence Awards

07

Feb

The Webby Awards

07

Feb

Cyber Defense Magazine InfoSec Awards

07

Feb

SSON's Excellence Awards

~09

Feb

The ITSM Industry Awards (IT Service Management)

13

Feb

SC Magazine Awards Europe

13

Feb

SC Awards Europe

14

Feb

The National Cyber Awards

~15

Feb

VMware Global Partner Innovation Awards

18

Feb

Midemlab Global Music Startup and App Competition

21

Feb

Datacentre Solutions Awards (DCS)

28

Feb

The A' Website and Web Design Awards

28

Feb

MSP Innovation Awards Europe

28

Feb

Digital Leaders DL100 Awards

29

Feb

Innovation & Entrepreneurship International Competition IEIC

01

Mar

The MIT Sloan CIO Leadership Awards

02

Mar

Comms Dealer Sales and Marketing Awards

06

Mar

AOTMP Telecom Management Awards

06

Mar

NFC Innovation Awards

12

Mar

Mobile Industry Awards

13

Mar

Inside Market Data Awards & Inside Reference Data Awards

13

Mar

Connected Britain Awards

20

Mar

UK Cloud Awards

20

Mar

The Storage Awards (The Storries)

22

Mar

Future Stars of Tech

25

Mar

The Europas - The European Tech Startup Awards

27

Mar

CRN Sales & Marketing Awards

27

Mar

Digital Technology Leaders Awards

29

Mar

Broadcast Digital Awards

31

Mar

DataCloud Awards
Journalism Publishing & Media




13

Feb

One World Media Awards

14

Feb

The Drum Online Media Awards

18

Feb

European Digital Media Awards

20

Feb

Campaign Publishing Awards

28

Feb

British Podcast Awards

02

Mar

The Regional Press Awards

02

Mar

IWMF Courage in Journalism Awards

04

Mar

The Tabbie Awards

05

Mar

IPG Independent Publishing Awards

06

Mar

The British Insurance Brokers' Association (BIBA) Journalist and Media Awards

11

Mar

International Music and Sound Awards

19

Mar

AOP Digital Publishing Awards

27

Mar

The UK Music + Sound Awards
Legal Services




07

Feb

Lawyer Monthly Expert Witness Awards

~09

Feb

BIALL Awards

14

Feb

The Lawyer Awards

28

Feb

HR in Law Awards

28

Feb

The Legal Week Innovation Awards

02

Mar

Northern Law Awards
Marketing PR Events & Advertising




03

Feb

The Revo Purple Apple Marketing Awards

05

Feb

The Awards Awards

06

Feb

World Media Awards

14

Feb

The Drum Recommends Awards

14

Feb

The Marketing Society Brave Awards

14

Feb

The Drum Digital Advertising Awards Europe

14

Feb

AICP Show

14

Feb

The One Show

14

Feb

MEMCOM Awards

14

Feb

Internal Communications and Engagement Awards

14

Feb

Internal Communications and Engagement Awards

14

Feb

AICP Next Awards

14

Feb

AICP Post Awards

19

Feb

Creativepool Annual Awards

20

Feb

The Drum Roses Awards

20

Feb

International Emmy Awards

20

Feb

The Conference Awards

21

Feb

European Design Awards (EDAwards)

21

Feb

Digiday Content Marketing Awards

25

Feb

The Global Effie Awards

27

Feb

CIPR Excellence Awards

28

Feb

Digiday Media Awards Europe

28

Feb

Fresh Awards

28

Feb

AMEC International Communication Effectiveness Awards

28

Feb

The Loyalty Awards

28

Feb

The A' Advertising, Marketing and Communication Design Award

28

Feb

The Loyalty Magazine Awards

01

Mar

The TicketingBusiness Awards

02

Mar

Market Research Society MRS Excellence Awards

05

Mar

Campaign Tech Awards

05

Mar

PRWeek Best Place to Work

05

Mar

Event Marketer EX Awards

06

Mar

European Search Awards

MD

Communication Arts Awards

11

Mar

Design Advertising and Digital D&AD Awards

11

Mar

Bulldog PR Awards

11

Mar

AV Technology Europe Awards

12

Mar

AEO Excellence Awards (Association of Event Organisers)

12

Mar

The Drum Chip Shop Awards

13

Mar

Clear Channel Outdoor Media Awards

13

Mar

Clio Sports Awards

13

Mar

Gerety Awards

N/A

Marketing Automotive Awards

20

Mar

POPAI Awards (Point of Purchase/Sale)

20

Mar

Design Week Awards

20

Mar

Gartner Communications Awards

24

Mar

D&AD New Blood Awards

26

Mar

Muse Creative Awards

27

Mar

The IPM Awards (Institute of Promotional Marketing)

27

Mar

Investment Marketing and Innovation Awards

27

Mar

Summit Creative Award

27

Mar

The PRCA DARE Awards

27

Mar

CRN Sales & Marketing Awards

27

Mar

Effective Digital Marketing Awards

~29

Mar

Masterclassing Awards

30

Mar

Stadium Events & Hospitality Awards

31

Mar

IPA Effectiveness Awards
Planning & Property




19

Feb

The RESI Awards

28

Feb

European Rental Awards

28

Feb

EuropaProperty SEE Real Estate Awards

05

Mar

Housing Heroes Awards

20

Mar

The EG Tech Awards

27

Mar

Property Marketing Awards

29

Mar

British Security Awards

29

Mar

CoreNet Global Awards
Products & Manufacturing




06

Feb

Motion Control Industry Awards

24

Feb

Electronics Weekly BrightSparks Awards

06

Mar

Electronics Industry Awards

27

Mar

Pentawards
Public Sector




14

Feb

The Youth Sport Trust Awards

17

Feb

The Education Resources Awards (ERAs)

21

Feb

The BAPCO Awards

28

Feb

The A' Governance and Public Services Design Award

28

Feb

Smarter Working Live Awards

28

Feb

Street Design Awards

13

Mar

Association for Public Service Excellence APSE Service Awards
Retail & Consumer Goods




N/A

Retailers' Retailer of the Year

07

Feb

The Bookseller British Book Industry Awards

11

Feb

The Fishing News Awards

12

Feb

Seafood Excellence Global Awards

14

Feb

British Pie Awards

N/A

Great Taste Awards

18

Feb

International Association for Food Protection IAFP Awards

24

Feb

The Grocer New Product Awards

MD

The British Kebab Awards

28

Feb

Food and Drink Federation FDF Awards

28

Feb

Retail Systems Awards

28

Feb

The A' Footwear, Shoes and Boots Design Award

28

Feb

Scratch Stars Awards (UK Nail Industry)

28

Feb

Decanter World Wine Awards DWWA

29

Feb

Creative Retail Awards

29

Feb

BABTAC & CIBTAC Awards

02

Mar

The Grocer Gold Awards

MD

The British Sandwich Association Sammies Awards

06

Mar

The Glossy Awards

MD

International Taste Institute Superior Taste Awards

07

Mar

FAB Creative Excellence Awards (Food & Beverage)

16

Mar

The Golden Chopsticks Awards

20

Mar

Retas Awards

22

Mar

FreeFrom Skin Care Awards

31

Mar

Nourish Awards
Supply Chain




26

Feb

The National GO Awards (Excellence in Public Procurement)
Third Sector




07

Feb

The Charity Awards

06

Mar

The Global Good Awards

12

Mar

The Diana Award

13

Mar

The Sheila McKechnie Foundation National Campaigner Awards

13

Mar

National Fundraising Awards

16

Mar

Stephen Lloyd Awards

31

Mar

Charity Today Awards
Transport & Logistics




07

Feb

Women in Rail Awards

10

Feb

FTA Everywoman in Transport and Logistics Awards

N/A

Skytrax World Airport Awards

21

Feb

Motor Transport Awards

28

Feb

The A' Vehicle, Mobility and Transportation Design Award

28

Feb

CIHT Awards

06

Mar

World Post and Parcel Awards

27

Mar

National Rail Awards

27

Mar

Network Rail Awards

27

Mar

ACI Europe Best Airport Awards

27

Mar

The FTA Multimodal Awards
Travel & Tourism




11

Feb

The FlyerTalk Awards

15

Feb

European Group Travel Awards (EGTA)

28

Feb

VisitEngland Awards for Excellence

02

Mar

The Business Travel People Awards

02

Mar

The People Awards (Excellence in Business Travel)

02

Mar

Travel + Leisure World's Best Awards

08

Mar

World Travel Awards Europe

31

Mar

The Freddie Awards (Travel Loyalty)