Upcoming award deadlines (in the next two months)
Upcoming award deadlines (in the next two months)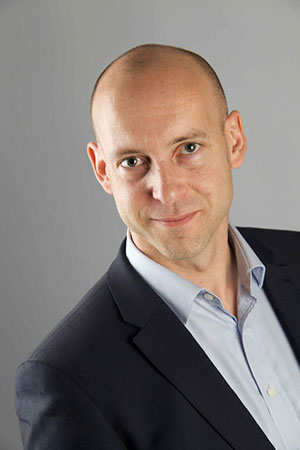 MD & Founder, Boost Awards
Award deadlines coming up (scroll down below text for a list of awards organised by industry) 
Hello from all the team here at Boost Awards – let's take a look at some upcoming awards with deadlines in July and August and see which might be suitable for you and your team to enter.
As ever, contact our team here at Boost if you need help with your entries or guidance on which awards to enter. It is the perfect time to get a date in your diary to begin planning which awards to enter – our amazing new digital planning sessions are a great way to get teams together from across your organisation to identify which are your strongest stories. We can then match them to awards that would provide most benefit to you. Okay, let's get started with the awards to look out for…
General business awards
There is a new scheme on the horizon that is definitely worth considering – The Lloyds Bank British Business Excellence Awards – run by the team formerly behind the National Business Awards, which we hear will no longer be running. There are twelve categories in total, the deadline has been extended until 9th July, and the awards themselves culminate in a prestigious event at the Grosvenor House Hotel, London in November. The International Business Awards (16th July) are a great way of getting global recognition, while closer to home, the most prestigious UK awards are now open – The Queen's Award for Enterprise. The deadline for this year is 8th September, but the application is huge so we strongly recommend starting as soon as possible. We have an incredible record helping clients win these awards so contact us for a free eligibility check – our availability is filling up fast and we are working on a first come first served basis. It also worth reading our comprehensive guide – How to win a Queen's Award for Enterprise 2022.   
Customer contact awards
Lots of awards to choose from coming up, so I will try and highlight some of the most prominent, but do check our more comprehensive guide 'Which are the best customer service awards to enter?' for more details. In the world of contact centres, The European Contact Centre and Customer Service Awards (snappily known as the ECCCSAs) are open until 16th July. For some global recognition consider The International Customer Experience Awards (13th August deadline) or The International Engage Awards. The latter, open until 19th July, cover both employee and customer engagement.  
Learning awards, HR awards and training awards
For a more comprehensive overview, please read our guides to 'Great Employer Schemes', 'Which are the best HR Awards to enter?' and 'Which training awards should I enter?'
There are a few key schemes coming up in HR – The Stevie Awards for Great Employers is a global award programme currently with a deadline 13th July, but this is often extended. Back in the UK, one of the highest profile HR awards has launched – The HR Excellence Awards – lots of categories to enter before the 13th August deadline. Also sharing that deadline, we are proud to be partnering with the highly prestigious Investors in People Awards, now open until 13th August. Read our guide to writing a winning entry or contact our team to write your entry for you. It's also worth considering The Learning Technologies Awards (30th July).         
Marketing and PR awards
Some credible marketing and creative awards that should be on your radar include the recently opened dotComm Awards (22nd July) and the rebranded Viddy Awards (31st Aug). Also a special mention to The B2B Marketing Awards (9th July) and The PRCA Awards (13th July). Finally, it's worth mentioning that after a year off due to the pandemic, The CIPR PRide awards are back and open for entries which is great news.   
IT awards
 Arguably the biggest scheme in the UK is now open – The UK IT Industry Awards – but be very quick, the deadline is 2nd July but you can try asking for an extension. There are some exciting new categories reflecting the vital role the IT industry has played in the last year. Also consider The UK eCommerce Awards (23rd July), The CNA Comms National Awards (31st July) and The European IT and Software Excellence Awards, which close 31st August.     
Banking awards
Finally, a couple of important awards in the financial services sector. The Banking Tech Awards (23rd July) return with new categories, followed by The Financial Services Forum FSF Marketing Effectiveness Awards which closes 27th July.      
Hopefully these highlights will have provided some insights to help you plan which awards to enter. Below you will find all the awards with deadlines occurring within the next two months, organised by industry sector. Remember, do please contact Boost if you need a helping hand entering any of these – our in-house team of experienced award writers have won over 1,500 awards, and can increase your chances of a win significantly. Now is the best time to get a planning session arranged so you can develop your awards strategy for the rest of the year. 
You can also sign up for our email deadline reminder service, so that the next two months of deadlines arrive in your inbox – completely free of charge. Handy, I think you will agree!  
Good luck winning awards! 
Chris. 
Business




02

Jul

Business Culture Awards

Ranking

The Fortune Global 500

12

Jul

Security & Fire Excellence Awards

12

Jul

FDI Global Free Zones of the Year

15

Jul

The ESOMAR Research Effectiveness Award

15

Jul

OStar International Award

16

Jul

The International Business Awards (The International Stevies)

23

Jul

The Local Business Awards

MD

European Business Awards

30

Jul

The Lloyds Bank British Business Excellence Awards

31

Jul

The South African Chamber of Commerce UK Business and Community Awards

31

Jul

ICW Collaborative Working Awards

N/A

The School Leaver Awards

02

Aug

eBay for Business Awards

06

Aug

Global BRM Community Excellence Awards

18

Aug

TITAN Business Awards

25

Aug

SME National Business Awards

~26

Aug

Chamber Business Awards

31

Aug

The Peer Awards for Excellence
Business Leaders




01

Jul

Arab Women of the Year Awards

01

Jul

BEYOUROWN Women In Business Awards

02

Jul

Barclays Entrepreneur Awards

05

Jul

NatWest Everywoman Awards

09

Jul

GG2 Leadership Awards

09

Jul

Computer Weekly 50 Most Influential Women in UK Technology

19

Jul

Fortune 40 Under 40

19

Jul

Great British Businesswoman Awards

25

Jul

The Woman Who Achieves Solopreneur Awards

31

Jul

Women in Security Awards (Professional Security Magazine)

MD

Leadership Excellence Awards

10

Aug

National Business Women's Awards

MD

Institute of Directors (IoD) Director of the Year National Awards

N/A

Cranfield School of Management Women to Watch

~19

Aug

Women in Tech Employer Awards

~23

Aug

The WISE Awards (Women in Science Technology & Engineering)

~23

Aug

Global Leaders in Consulting

25

Aug

Stevie Awards for Women in Business

27

Aug

Women World Awards

28

Aug

The CEO World Awards
Construction & Architecture




01

Jul

ISTT NO-DIG Awards

01

Jul

The Architecture Community World Design Awards

02

Jul

Ground Engineering GE Awards

MD

British Construction Industry Awards (BCIA)

02

Jul

LABC Building Excellence Awards - The People Awards

02

Jul

LABC Building Excellence Awards - The Place Awards

02

Jul

The Pitched Roofing Awards

05

Jul

RIBA President's Awards for Research

08

Jul

Landscape Institute Awards

09

Jul

The Building Awards

16

Jul

What House? Awards

23

Jul

The ECA Annual Awards

23

Jul

RIBA Royal Gold Medal

30

Jul

The Civic Trust Awards

30

Jul

Building Innovation Awards

31

Jul

UK Roofing Awards

31

Jul

Queen Elizabeth Prize for Engineering

31

Jul

Architecture MasterPrize

31

Jul

British Demolition Awards

~01

Aug

SEED Awards for Justice Equity Diversity and Inclusion in Design

01

Aug

Lifting Equipment Engineers Association LEEA Awards

~03

Aug

The British Engineering Excellence Awards

~05

Aug

Institution of Engineering and Technology IET Young Woman Engineer of the Year Awards

~05

Aug

On the Tools Awards

~09

Aug

The National Energy Efficiency Awards

~10

Aug

AEC Excellence Awards

~12

Aug

Living Waterways Awards

13

Aug

International Property Awards (UK)

13

Aug

International Property Awards (Europe)

15

Aug

Global Future Design Awards

~17

Aug

The RICS Matrics Young Surveyor of the Year Award

18

Aug

TITAN Property Awards

~19

Aug

Construction News CN Talent Awards

20

Aug

New Civil Engineer NCE Graduate & Apprentice Awards

31

Aug

International Residential Architecture Awards
Corporate Social Responsibility




02

Jul

UK Social Enterprise Awards

16

Jul

The Corporate Engagement Awards

23

Jul

The Sustainability Awards

30

Jul

Reuters Event's Responsible Business Awards

31

Jul

Green Apple Awards For Environmental Best Practice

31

Jul

Green World Awards

06

Aug

National Recycling Awards

06

Aug

Better Society Awards

Ongoing

Global Healthy Workplace Certification

~07

Aug

The Future Resource Green Apple Awards

~15

Aug

WANGO Awards

~15

Aug

Disability Matters Awards Europe

31

Aug

Business Disability Forum - Disability Smart Awards

31

Aug

The Peer Award for Excellence in Corporate Responsibility
Customer Contact




16

Jul

The European Contact Centre and Customer Service Awards (ECCCSAs)

16

Jul

GSA Professional Awards

13

Aug

International Customer Experience Awards

16

Aug

The International Engage Awards

20

Aug

The Collections and Customer Service Awards (CCS Awards)

~21

Aug

CXPA Impact Awards

31

Aug

The Peer Award for Excellence in Customer Engagement
Design & Innovation




01

Jul

The Designer Awards

03

Jul

UK Graphic Awards

20

Jul

Cresta Awards

30

Jul

The Horners Awards for Plastics Innovation & Design and Bottlemakers Award

31

Jul

IEEE Standards Association Awards

~03

Aug

The TCT Awards
Education




02

Jul

Personal Finance Teacher of the Year

16

Jul

Children and Young People Now Awards

16

Jul

National NMT Nursery Awards

16

Jul

Open Education Awards for Excellence

16

Jul

nasen Awards

~29

Jul

College & University Business Officers CUBO Awards

MD

The Progressive Preschool Awards

~03

Aug

Tech for Teachers

~14

Aug

TES International Schools Awards

~26

Aug

EDUcatering Excellence Awards

Ranking

Times Higher Education World University Rankings

~27

Aug

ContentED Awards

~31

Aug

The ATC Language Industry Summit Awards

31

Aug

Global EdTech Startups Awards (GESAwards)
Energy & Utilities




09

Jul

World Oil Awards

30

Jul

The Special Meritorious Awards for Engineering Innovation

30

Jul

The Electrical Industry Awards

~02

Aug

UK Gas Industry Awards (EUA/IGEM)

06

Aug

Solar & Storage Live Awards

~15

Aug

The GRIT Awards and Best Energy Workplaces

20

Aug

Utilities & Telecoms U&T Awards

20

Aug

Better Society Energy Awards

~26

Aug

Offshore Safety Awards

~30

Aug

Green Energy Awards
Financial Services




01

Jul

International M & A Advisor Awards

01

Jul

Personal Finance Awards

02

Jul

Financial News FN100 Women in European Finance

02

Jul

Global Investor Group Investment Excellence Awards

02

Jul

Women in Investment Awards

08

Jul

Credit & Collections Technology Awards

09

Jul

Money Marketing Awards

N/A

The GlobalCapital Global Derivatives Awards

09

Jul

The Financial Reporter Women's Recognition Awards

09

Jul

AIFINTECH100

13

Jul

Insurance Times Awards

13

Jul

Growth Investor Awards

16

Jul

The Banker Investment Banking Awards

16

Jul

Unquote British Private Equity Awards

16

Jul

Payments Awards

19

Jul

Women in Finance Awards UK

23

Jul

The Gold Standard Awards

23

Jul

Banking Tech Awards

23

Jul

Credit Awards

27

Jul

The Financial Services Forum FSF Marketing Effectiveness Awards

30

Jul

AFP Pinnacle Awards

30

Jul

Schroders UK Platform Awards

30

Jul

Money Pages Personal Finance Awards

30

Jul

Insurance Asset Management Awards

30

Jul

Future Digital Awards Fintech and Payments

30

Jul

Gartner Eye on Innovation Awards for Financial Services

31

Jul

CIPP Annual Excellence Awards

31

Jul

The Banker Awards - Bank of the Year

31

Jul

FT IFC Transformational Business Awards

31

Jul

The Investor Relations Society IRS Best Practice Awards

MD

British Private Equity and Venture Capital Association - BVCA Management Team Awards

N/A

World Finance Banking Awards

05

Aug

The PwC AIM Awards

~07

Aug

New Model Adviser Awards

N/A

EMEA Finance Treasury Services Awards

~14

Aug

GlobalCapital Covered Bond Awards

~17

Aug

City of London Wealth Management Awards

17

Aug

World's Best Private Bank Awards (Global Finance)

17

Aug

Best SME Bank Awards (Global Finance)

17

Aug

PIMFA D&I Awards

20

Aug

The Collections and Customer Service Awards (CCS Awards)

20

Aug

Lending Awards

TBC

Global Islamic Finance Awards

~21

Aug

Mortgage Introducer Awards

~21

Aug

The Association of Corporate Treasurers ACT Ones to Watch Awards

~26

Aug

Professional Adviser New Talent Awards

27

Aug

Insurance Post Claims & Fraud Awards

28

Aug

The Banker Financial Inclusion and Banking in the Community Awards

~28

Aug

Leasing World Customer Service Excellence Awards

~30

Aug

TMT M&A Awards

~31

Aug

City A M Awards

~31

Aug

Financial Adviser Service Awards

~31

Aug

The FDs' Satisfaction Survey and Awards

~31

Aug

Spears Wealth Management Awards

~31

Aug

Taxonomy Boot Camp London Awards

~31

Aug

Markets Choice Awards European Women in Finance
Health & Social Care




16

Jul

MedTech Visionaries Awards

16

Jul

National Association of Care Catering (NACC) Awards

22

Jul

The Building Better Healthcare Awards

23

Jul

LaingBuisson Awards

23

Jul

The Global Pharma Awards

30

Jul

Pharmaceutical Technology Excellence Awards

~03

Aug

The Occupational Health & Wellbeing Awards

~04

Aug

IMTJ Medical Travel Awards

06

Aug

CPhI Pharma Awards

Ongoing

Global Healthy Workplace Certification

~11

Aug

European Lifestars Awards

~11

Aug

European Lifestars Awards

20

Aug

Acute Pain Awards

~21

Aug

Tomorrow's Care Awards

~21

Aug

Aesthetics Awards

26

Aug

Pharmaceutical Marketing Excellence Awards

~28

Aug

The 3rd Sector Care Awards

~31

Aug

Optometry Today AOP Awards

~31

Aug

World ADC Awards

31

Aug

Caring UK Awards

~31

Aug

National Advocacy Awards
Hospitality Sport & Leisure




01

Jul

Onboard Hospitality Awards

01

Jul

Public Sector Catering Awards

23

Jul

HR in Hospitality Awards for Excellence

26

Jul

WhichBingo Awards

30

Jul

Gambling Compliance Global Regulatory Awards

~01

Aug

The Institute of Hospitality (IoH) Hospitality Awards

~14

Aug

Institute of Hospitality Aspiring Managers Awards

16

Aug

Waste2Zero Awards

~16

Aug

Springboard Awards for Excellence

18

Aug

Hotel Cateys

~18

Aug

The English Italian Awards

~28

Aug

The Caterer Product Excellence Awards PEAs

31

Aug

National Fitness Awards

31

Aug

International Hotel Awards - UK

31

Aug

International Hotel Awards - Europe

31

Aug

Conde Nast Johansens Annual Awards for Excellence
HR & Training




05

Jul

Chief Learning Officer Magazine Learning in Practice Awards

07

Jul

Global Recruiter Industry Awards

12

Jul

The Global Healthy Workplace Awards (GHWAwards)

Ongoing

Inclusive Top 50 Employers

23

Jul

HR in Hospitality Awards for Excellence

23

Jul

Culture Pioneers Awards

MD

TrainingIndustry.com Top Training Companies

28

Jul

TrainingIndustry.com Top Learning Management System (LMS) Companies

29

Jul

Tech & Learning Awards of Excellence

30

Jul

The Learning Technologies Awards

31

Jul

In-house Recruitment Awards

31

Jul

The Prince Michael International Road Safety Awards

Ranking

The Times Top 100 Graduate Employers

02

Aug

Employee Benefit News Excellence in Benefits Awards

02

Aug

ATD Excellence in Practice Awards

03

Aug

The Stevie Awards for Great Employers

06

Aug

The Inclusive Companies Awards

Ongoing

Global Healthy Workplace Certification

~09

Aug

APSCo Awards for Excellence

13

Aug

HR Excellence Awards (HR Magazine)

13

Aug

The Investors in People Awards

13

Aug

Business Excellence Awards

13

Aug

The Great British Workplace Wellbeing Awards

~14

Aug

ONREC Online Recruitment Awards

~14

Aug

Not a Red Card Awards

16

Aug

The International Engage Awards

~19

Aug

ABP Workforce Experience Awards

25

Aug

TrainingIndustry.com Top IT Training Companies

31

Aug

The Peer Award for Excellence in People & Performance

31

Aug

European Diversity Awards

~31

Aug

Inspiration in HR Award
IT & Telecommunications




01

Jul

The Leading Lights Awards

02

Jul

UK IT Industry Awards (UKITIA)

02

Jul

CRN Channel Awards

09

Jul

UK Business Tech Awards

20

Jul

Cresta Awards

22

Jul

The Global Carrier Awards

22

Jul

dotCOMM Awards

23

Jul

Cloudera Data Impact Awards

28

Jul

The Shorty Impact Awards

30

Jul

I-COM Data Creativity Awards

30

Jul

APPEALIE SaaS Awards

30

Jul

CEO and Leadership - Tech Ascension Awards

31

Jul

The CNA Comms National Awards

31

Jul

Event Technology Awards (ETA)

~02

Aug

Datanami Readers' Choice Awards

03

Aug

Cynopsis Digital It List

04

Aug

The Drum Recommends Digital Awards

MD

Mobile Choice Consumer Awards

06

Aug

Computing Digital Technology Leaders Awards

09

Aug

The Cyber OSPAs

~11

Aug

CODE_n Contest

14

Aug

TechWorks Awards

~19

Aug

ISTQB® International Software Testing Excellence Award

20

Aug

Stratus Awards for Cloud Computing

~22

Aug

IoT, Cloud & CyberSecurity Innovation Awards

25

Aug

VEGA Digital Awards

27

Aug

Digiday Technology Awards

~28

Aug

Inclusive Tech Alliance ITA Awards

30

Aug

Digital Leaders DL100 Awards

~30

Aug

Kantar Information is Beautiful Awards

~30

Aug

Digital Top 50 Awards

~31

Aug

VRCORE Awards

~31

Aug

Security Serious Unsung Heroes Awards

~31

Aug

Infoworld Bossies

31

Aug

European IT and Software Excellence Awards

~31

Aug

The Global Annual Achievement Awards for Artificial Intelligence

31

Aug

The Interaction Awards by IxDA

~31

Aug

The Streamy Awards

~31

Aug

Southern European Gaming Awards
Journalism Publishing & Media




02

Jul

The AIBs

16

Jul

Digital TV Europe Content Innovation Awards

31

Jul

EFIA Annual Print Awards

~01

Aug

Barlett & Steele Awards for Investigative Business Journalism

~01

Aug

The Print, Design & Marketing Awards

01

Aug

The Fetisov Journalism Awards

~07

Aug

FIPP Rising Stars in Media

~10

Aug

FlexoTech International Print and Innovations Awards

16

Aug

The Newsawards

19

Aug

The Asian Media Awards

20

Aug

The Henries Awards (Greeting Cards Industry)

31

Aug

The Editor & Publisher EPPY Awards
Legal Services




09

Jul

British Legal Technology Awards

23

Jul

The British Legal Awards

30

Jul

The UK Diversity Legal Awards

30

Jul

The Lawyer European Awards

~02

Aug

Lawyer Monthly Legal Awards
Marketing PR Events & Advertising




02

Jul

Digital Impact Awards

02

Jul

Global Biddable Media Awards

02

Jul

Summit Creative Award

05

Jul

Market Research Society MRS and Research Live Awards

09

Jul

The B2B Marketing Awards

09

Jul

Global Marketing Awards

13

Jul

PRCA National Awards

14

Jul

Inside Out Awards

15

Jul

Ad Age 40 Under 40

15

Jul

MUSE Photography Awards

15

Jul

I-COM Data Startup Challenge

16

Jul

European Enterprise Promotion Awards

20

Jul

Cresta Awards

20

Jul

Cresta Awards

22

Jul

dotCOMM Awards

22

Jul

International Performance Marketing Awards

23

Jul

PR News Platinum PR Awards

23

Jul

Clio Sports Awards

23

Jul

European Agency Awards

27

Jul

Mercomm Galaxy Awards

MD

EVCOM Industry Awards

30

Jul

I-COM Data Creativity Awards

30

Jul

PR Daily's Content Marketing Awards

30

Jul

The Lovie Awards

30

Jul

Young Stars Ad Competition

30

Jul

New Stars Ad Competition

~03

Aug

The Franchise Marketing Awards

03

Aug

Cynopsis Digital Model D Awards

04

Aug

The Drum Awards for Digital Industries (DADI Awards)

12

Aug

Event Marketer EX Awards

12

Aug

The Experience Design & Technology Awards

20

Aug

VideoTech Innovation Awards

~22

Aug

Integrated Marketing Communications IMC European Awards

~22

Aug

The Premier Digital Not Awards

23

Aug

MediaPost EIS Awards

24

Aug

MediaPost OMMA Awards

25

Aug

The Drum Awards for Social Media

25

Aug

VEGA Digital Awards

25

Aug

The Drum Awards for Content

~26

Aug

The IPM COGS Awards (Institute of Promotional Marketing)

27

Aug

Ragan's Video, Visual & Virtual Awards

~29

Aug

The IPM Awards (Institute of Promotional Marketing)

~30

Aug

Internet Marketing Association IMA Impact Awards

~30

Aug

The EthicMark Awards

31

Aug

The Viddy Awards

31

Aug

The Content Council Pearl Awards

~31

Aug

National Outdoor Events Association NOEA Awards
Planning & Property




02

Jul

TPAS Awards

12

Jul

The Property Awards

24

Jul

FX International Interior Design Awards

30

Jul

The RESI Awards

31

Jul

Loo of the Year Awards

31

Jul

The Negotiator Awards

31

Jul

Property Investors Awards

06

Aug

The UK Housing Awards (UKHA)

13

Aug

International Property Awards (UK)

~23

Aug

National LIS Awards
Products & Manufacturing




02

Jul

The Manufacturer Top 100

09

Jul

The Manufacturer MX Awards

16

Jul

UK Packaging Awards

MD

LUXlife Awards

02

Aug

Elektra Awards (Electronics Weekly)

~26

Aug

Agrow Awards

27

Aug

Electrical Safety First ESF Safety Innovation Awards

31

Aug

The British Aerosol Manufacturers Association BAMA Awards

~31

Aug

Drone Pioneer Award
Public Sector




15

Jul

European Capital of Innovation (iCapital) Award

21

Jul

The KE Awards

23

Jul

Social Worker of the Year Awards
Retail & Consumer Goods




02

Jul

The Drinks Business Awards

02

Jul

British Hairdressing Awards

05

Jul

Great British Food Awards

06

Jul

Women in Meat Industry Awards

09

Jul

The Excellence in Housewares Awards

14

Jul

Drinks International Travel Retail Awards

16

Jul

Pet Industry Federation Awards

16

Jul

Transforming Retail Awards

MD

Muddy Stilettos Awards

29

Jul

International Beer Challenge IBC Awards

30

Jul

Asian Trader Awards

30

Jul

The SCEPTRE Retail Awards

31

Jul

The Gluten Free Awards

31

Jul

Product of the Year

MD

European Street Food Awards

31

Jul

Glass of Bubbly Awards

31

Jul

International V-Label Awards

MD

British Street Food Awards

06

Aug

The Drinks Retailing Awards

~08

Aug

Revo Gold Awards

~08

Aug

The Lucie Technical Awards (Photographic Industry)

10

Aug

The Natural & Organic Awards Europe

12

Aug

PAPA Industry Awards

13

Aug

The eCommerce Awards

~14

Aug

British Pie Awards

14

Aug

Footprint Drinks Sustainability Awards

~15

Aug

The Professional Jeweller Awards

~16

Aug

VM & Display Awards

~17

Aug

Butcher's Shop of the Year Awards

~19

Aug

The Luxury Packaging Awards

~25

Aug

The OutDoor INDUSTRY Award

~26

Aug

UK Fruit and Vegetable Awards

27

Aug

Society of Food Hygiene & Technology SOFHT Awards

27

Aug

The Beauty Awards

~29

Aug

IGD Awards

~31

Aug

The British Curry Awards

~31

Aug

Good Food Awards

~31

Aug

National Chilli Awards

~31

Aug

The Vendies Vending Industry Awards

31

Aug

The FPC Fresh Awards

31

Aug

Travel Retail Superstars Awards
Supply Chain




09

Jul

The Supply Chain Excellence Awards

~15

Aug

Executive Platforms Awards Supply Chain

~30

Aug

Supply Chain Project of the Year Award
Third Sector




09

Jul

Charity Retail Awards

~28

Aug

Third Sector Digital Awards

~30

Aug

Groundwork Community Awards
Transport & Logistics




02

Jul

Talent in Logistics Awards

02

Jul

Postal and Postal Technology International Awards

09

Jul

Highways Awards

09

Jul

Logistics UK Awards

30

Jul

BusinessCar Awards

02

Aug

Community Rail Awards

~07

Aug

The Global Light Rail Awards

~15

Aug

National Transport Awards

~15

Aug

The Logistics Awards

20

Aug

Motor Trader Independent Dealer Awards

27

Aug

Motor Trader Industry Awards

~31

Aug

CAPA Aviation Awards for Excellence
Travel & Tourism




12

Jul

Group Leisure and Travel Awards

N/A

Business Traveller Awards

30

Jul

International Travel Insurance Journal ITIJ Awards

30

Jul

Seatrade Cruise Awards

~04

Aug

The Business Travel People Awards

~15

Aug

Best of Wine Tourism Awards

25

Aug

Travolution Awards

~31

Aug

TravelMole UK Awards

31

Aug

VisitEngland Awards for Excellence