Upcoming award deadlines (in the next two months)
Upcoming award deadlines (in the next two months)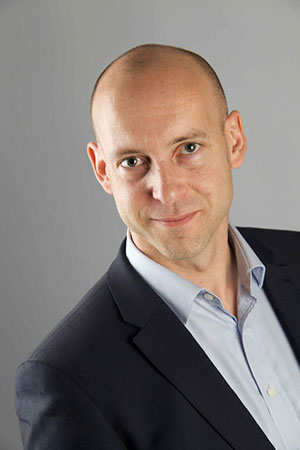 MD & Founder, Boost Awards
 Award deadlines coming up (scroll down below text for a list of awards organised by industry) 
Welcome to my latest award deadline update. As the UK proceeds to come out of lockdown, we are finding that it is still very much the case that the vast majority of schemes are postponing their events but not cancelling, so it is business as usual. A small handful of ceremonies have switched to online events (less than 10%) and the number of schemes that have cancelled entirely is thankfully less than 3%. Unfortunately, a couple of prominent schemes like The Chamber Business Awards and the UK Stonewall Index will be on hold until 2021, but there are plenty of very credible schemes available instead. We are finding that, in response to the pandemic, we are getting a lot of companies contacting us and placing even more importance on awards, many with the same message that 'this award would be a way of paying something back to our people.' So here are my recommendations for awards to consider in July, August and beyond.
This time of the year is very much HR awards season, as well as there being some significant training awards deadlines. But it's not all about HR, there are plenty of other great awards schemes approaching in customer contact, marketing and technology, and some of the big general business awards like The National Business Awards are now open so definitely worth including in your planning.
One of the most prestigious awards of them all, The Queen's Award for Enterprise, opened its doors for entry on 1st May. While the 9th September deadline may seem some way off, the entry process for these is formidable and requires months of planning and collecting evidence, and a huge written entry. We are already taking bookings now as we are highly experienced when it comes to these awards, having written dozens of winning entries, so please get in touch and we will be happy to provide you with a free eligibility check. You may find our guide 'How to win a Queen's Award for Enterprise' helpful.   
As ever, contact our team here at Boost if you need help with your entries or guidance on which awards to enter. But please bear in mind that we work on a first-come-first-served basis – and our capacity is filling up fast, so don't leave it until the last minute. Okay let's get started…
HR awards and training awards
I wanted to share a quick summary here, but for more information please check out our more detailed guides – 'Which are the best HR awards to enter?' or 'Which training awards should I enter?'
The UK Social Mobility Awards are about making the advancement of social mobility a key part of how organisations are run in this country. An excellent scheme and unique in its focus. The deadline is 10th July. 
The TJ Awards are another favourite of ours, brought to you by Training Journal, and recognising the best in L&D practice. They have just extended the final deadline to 10th July which is very helpful for doing justice to your application.
The Learning Technologies Awards are very credible and high profile and now accepting entries. Do note that you needed to register by 30th June, but the submission deadline is 31st July. I am sure if you contacted the organisers asap they would still accept some registrations under the current circumstances. 
We are delighted to be partnering with the highly credible Investors in People Awards this year, which opened for entry on 1st June. These are brilliantly run and very well established, and while the deadline of 14th August may seem far off, they are extremely competitive, so it will pay dividends to start your entry now. A wonderful way to show recognition for all the wonderful work that has been done during the crisis and beforehand. 
Business awards
As already mentioned, the prestigious National Business Awards are now open, the publicised deadline 5th June is imminent, but I would imagine some extension to this will occur. For an alternative award aimed at inspiring female business owners, you should consider the Best Business Women Awards. These are great as they give recognition regardless of size – from sole traders to large companies – and they have a favourable 31st July deadline.    
Customer contact awards
For a more comprehensive overview, please read our guide, Which are the best customer service awards to enter?
The International Customer Experience Awards are an excellent way of recognising the incredible work being done by CX professionals around the world, something extremely pertinent during these times. Incredibly well-run awards and now, in response to the pandemic, entirely online. Experience online presentations, judging and the ceremony all in one day. You will need to enter before 4th September. We have written a guide to everything you need to know about entering in 2020.    
Digital, Tech and IT awards
One of the biggest awards in the industry, The UK IT Industry Awards are accepting entries until 3rd July so you will need to be quick. With IT and digital services playing a critical role in the current COVID-19 pandemic, what better way to get recognition for the IT professionals that are keeping the national infrastructure going and enabling us all to stay connected.    
Scientific awards

The IChemE Global Awards are the premier recognition programme for chemical engineering. Past winners include some very well known names like Nestle, BP and GSK – in order to join them you will need to enter by 10th July.  
Marketing awards
The Hermes Creative Awards, so-named after the ancient Greek messenger, are a US-based scheme open to international entry. They honour the messengers of traditional and emerging media, and are also both credible and winnable. Featuring over 200 categories, there is sure to be something suitable for you or your team to enter (they remain open until 16th July). Others awards by the same organisers, but also recognising the digital and creative industries, include The dotComm Awards and The Videographer Awards. The deadline for both is 30th July.   
Now in their 15th year, The B2B Marketing Awards always go with a particular creative theme, this years being recognised as 'a giant of B2B' – thankfully they just extended the deadline to 17th July.
The Cresta Awards ("The Creative Standard") are an extremely credible and well-established global award scheme. In response to the current crisis they have made all entries free – so there has never been a better time to enter them. The deadline is 20th July.
Finally, another international scheme to consider, The Muse Creative Awards – global creative awards recognising the world's best marketing, communications and video concepts. The entry deadline for season 2 is 16th July. Their sister schemes are also open and well worth entering – The Vega Digital Awards Season 1 is open until 23rd July – while NYX Awards will close for entries slightly later on 30th September.  
Sustainability awards
Final mention to a great scheme – The SEAL Business Sustainability Awards – recognising Sustainability, Environmental Achievement and Leadership. These are US-based but open to global entry until 17th July.   
Hopefully these highlights have provided some insights to help you plan which awards to enter. Below you will find all the awards with deadlines occurring within the next two months, organised by industry sector. Remember, do please contact Boost if you need a helping hand entering any of these – our in-house team of experienced award writers have won over 1,400 awards and can increase your chances of a win significantly.
You can also sign up for our email deadline reminder service, so that the next two months of deadlines arrive in your inbox – completely free of charge. Handy, I think you will agree!  
Stay safe and well, and let's all keep recognising the outstanding people, teams, projects and businesses out there.
Chris. 
Business




06

Jul

SME National Business Awards

10

Jul

Business Culture Awards

13

Jul

Security & Fire Excellence Awards

24

Jul

Sunday Times Top Track 250 Programme

28

Jul

The International Business Awards (The International Stevies)

31

Jul

Golden Bridge Business and Innovation Awards

31

Jul

ICW Collaborative Working Awards

31

Jul

Ostar International Award

Ranking

Management Today Britain's Most Admired Companies

~12

Aug

The BOSS Industry Awards (Office Supplies and Services)

~14

Aug

eBay for Business Awards

~23

Aug

Document Manager Awards

~30

Aug

The South African Chamber of Commerce UK Business and Community Awards
Business Leaders




03

Jul

The HERoes Women Role Model Lists

03

Jul

Barclays Entrepreneur Awards

06

Jul

NatWest Everywoman Awards

17

Jul

Women World Awards

31

Jul

Cartier Women's Initiative Awards

31

Jul

Inspiration Awards for Women

31

Jul

The ITRG CIO Leadership Awards

31

Jul

Best Business Women Awards

~02

Aug

MBA Roundtable Innovator Award

07

Aug

Women in Security Awards (Professional Security Magazine)

09

Aug

The Woman Who Achieves Solopreneur Awards

~10

Aug

The Precious Awards (for women of colour)

~23

Aug

Global Leaders in Consulting

~24

Aug

MCV Women in Games Awards

~30

Aug

Black Women in Business Awards

31

Aug

The BURJ CEO Awards
Construction & Architecture




03

Jul

The British Engineering Excellence Awards

03

Jul

What House? Awards

03

Jul

Building Innovation Awards

03

Jul

The Offsite Construction Awards

05

Jul

Institution of Engineering and Technology IET Young Woman Engineer of the Year Awards

10

Jul

The Glossop Award

17

Jul

The Building Awards

17

Jul

Queen Elizabeth Prize for Engineering

17

Jul

The RICS Matrics Young Surveyor of the Year Award

24

Jul

The Civic Trust Awards

N/A

RIBA Stirling Prize

~05

Aug

On the Tools Awards

~07

Aug

Construction Enquirer Awards

~09

Aug

The National Energy Efficiency Awards

~09

Aug

Lifting Equipment Engineers Association LEEA Awards

14

Aug

International Property Awards (UK)

14

Aug

International Property Awards (Europe)

15

Aug

ISTT NO-DIG Awards

~18

Aug

The Inside Housing Development Awards

~21

Aug

The ARCHITECT Studio Prize

21

Aug

New Civil Engineer NCE Graduate & Apprentice Awards

N/A

RIBA House of the Year Award (Grand Designs)

~25

Aug

Dedalo Minosse International Prize

28

Aug

The Builders' Merchants News Awards

~30

Aug

National Fenestration Awards

31

Aug

Architecture MasterPrize
Corporate Social Responsibility




05

Jul

CIEH Excellence Awards

MD

Britain's Healthiest Workplace

10

Jul

UK Social Mobility Awards

17

Jul

The Sustainability Awards

17

Jul

SEAL Business Sustainability Awards

31

Jul

Green Apple Awards For Environmental Best Practice

31

Jul

Green World Awards

~01

Aug

IHPM Corporate Health and Productivity Management Awards

~07

Aug

UK Social Enterprise Awards

07

Aug

The Future Resource Green Apple Awards

14

Aug

Ethical Corporation Global Responsible Business Awards

~15

Aug

WANGO Awards

~21

Aug

St Andrews Prize for the Environment

~30

Aug

National Lottery Awards
Customer Contact




13

Jul

The International Engage Awards

28

Aug

The European Contact Centre and Customer Service Awards (ECCCSAs)
Design & Innovation




01

Jul

The Designer Awards

03

Jul

UK Graphic Awards

13

Jul

E&T Innovation Awards

15

Jul

Golden Pin Concept Design Award (Taiwan)

15

Jul

Golden Pin Design Award (Taiwan)

16

Jul

James Dyson Award

16

Jul

Muse Design Awards

20

Jul

Cresta Awards

MD

Graphis Design Annual Competition

31

Jul

ICIS Innovation Awards (Chemical Industry)

31

Jul

The Horners Awards for Plastics Innovation & Design and Bottlemakers Award

~10

Aug

SVIEF Innovation Awards

~12

Aug

HOW International Design Awards

31

Aug

Jing Shan Classic, Cultural and Creative Arts Awards
Education




15

Jul

Open Education Awards for Excellence

17

Jul

National NMT Nursery Awards

17

Jul

nasen Awards

01

Aug

The National Children & Young People Awards

~03

Aug

Tech for Teachers

~04

Aug

EUREC Awards (Renewable Energy Education)

~05

Aug

The Progressive Preschool Awards

~08

Aug

Practical Pre-School Awards

~26

Aug

EDUcatering Excellence Awards

Ranking

Times Higher Education World University Rankings

~30

Aug

Language Industry Awards

~31

Aug

The ATC Language Industry Summit Awards
Energy & Utilities




10

Jul

IChemE Global Awards

10

Jul

World Oil Awards

15

Jul

The GRIT Awards and Best Energy Workplaces

24

Jul

The Electrical Industry Awards

~02

Aug

The Energy Awards

~09

Aug

Oil & Gas UK Awards

~30

Aug

Green Energy Awards
Financial Services




01

Jul

Personal Finance Awards

02

Jul

International M & A Advisor Awards

02

Jul

Credit & Collections Technology Awards

MD

British Private Equity and Venture Capital Association (BVCA) Management Team Awards

04

Jul

Global Investor Group Investment Excellence Awards

09

Jul

CIR Risk Management Awards

10

Jul

The Financial Services Forum FSF Marketing Effectiveness Awards

11

Jul

Unquote British Private Equity Awards

17

Jul

The Banker Investment Banking Awards

17

Jul

Payments Awards

17

Jul

The Specialist Finance Introducer Awards

17

Jul

Euromoney Cash Management Survey

21

Jul

Insurance Times Awards

24

Jul

AFP Pinnacle Awards

31

Jul

CIPP Annual Excellence Awards

31

Jul

Financial Adviser Service Awards

31

Jul

The FDs' Satisfaction Survey and Awards

31

Jul

The Banker Awards - Bank of the Year

31

Jul

The Banker Financial Inclusion and Banking in the Community Awards

31

Jul

Money Pages Personal Finance Awards

31

Jul

Insurance Asset Management Awards

31

Jul

The Financial Reporter Women's Recognition Awards

31

Jul

Gartner Eye on Innovation Awards

31

Jul

Taxonomy Boot Camp London Awards

~01

Aug

Portfolio Adviser Wealth Manager Awards

~04

Aug

Financial News FN100 Women in European Finance

~05

Aug

Investment Week Gold Standard Awards

~05

Aug

Culture in Finance

07

Aug

Lending Awards

N/A

EMEA Finance Treasury Services Awards

~10

Aug

The Satoshi Awards (Blockchain and Cryptocurrency)

12

Aug

Banking Technology Awards

~12

Aug

COVER Women in Protection Awards

13

Aug

The PwC AIM Awards

14

Aug

Future Digital Awards Fintech and Payments

~15

Aug

The BVCA Responsible Investment Awards

16

Aug

COVER Excellence Award

~16

Aug

GlobalCapital Covered Bond Awards

N/A

EWPN Awards (Women in Fintech)

~17

Aug

The British Accountancy Awards

~17

Aug

Finance for the Future Awards

N/A

Moneywise Pensions Awards

N/A

The GlobalCapital Global Derivatives Awards

~21

Aug

Mortgage Introducer Awards

21

Aug

British Claims Awards

~21

Aug

The Association of Corporate Treasurers ACT Ones to Watch Awards

~22

Aug

Excellence in European Risk Management Awards

~23

Aug

International Takaful Awards

~23

Aug

Diversity and Inclusion in Insurance Awards

~24

Aug

Euromoney Fixed Income Survey

~25

Aug

Benchmark Wealth Management Awards Banking

~26

Aug

GlobalCapital Green SRI Awards

~26

Aug

BAI Global Banking Innovation Awards

~27

Aug

Risk Awards

~28

Aug

World Finance Pension Funds Awards

~28

Aug

Growth Investor Awards

~28

Aug

Leasing Broker Awards

~29

Aug

Your Money.Com Awards

~30

Aug

The AltFi Awards

~30

Aug

Buy-Side Technology Awards

~30

Aug

Audit and Risk Awards

~31

Aug

City A M Awards

~31

Aug

Health Insurance & Protection Awards

~31

Aug

Spears Wealth Management Awards

~31

Aug

Investor AllStars Awards
Health & Social Care




01

Jul

CPhI Pharma Awards

03

Jul

National Association of Care Catering (NACC) Awards

03

Jul

The Occupational Health & Wellbeing Awards

05

Jul

CIEH Excellence Awards

09

Jul

HTN Health Tech Awards

17

Jul

The Building Better Healthcare Awards

17

Jul

National Care Awards

17

Jul

National Dementia Care Awards

22

Jul

LaingBuisson Awards

31

Jul

Aesthetics Awards

~01

Aug

Digital Health Awards

~07

Aug

Ragan's Health Care PR and Marketing Awards

~09

Aug

The Eyeforpharma Awards

11

Aug

European Lifestars Awards

11

Aug

European Lifestars Awards

~17

Aug

Mind Media Awards

21

Aug

Acute Pain Awards

~22

Aug

World ADC Awards

24

Aug

Caring UK Awards

27

Aug

Pharmaceutical Marketing Excellence Awards

28

Aug

The 3rd Sector Care Awards

~30

Aug

The Anticoagulation Achievement Awards

~30

Aug

The General Practice Awards

~30

Aug

Zenith Global Health Awards

~31

Aug

British Healthcare Trades Awards

~31

Aug

Optometry Today AOP Awards

31

Aug

The Sun's Who Cares Wins Awards

~31

Aug

National Advocacy Awards
Hospitality Sport & Leisure




17

Jul

UK Quality Food & Drink Awards

Ongoing

World Boutique Hotel Awards

~03

Aug

AA Hospitality Awards

~09

Aug

Hotel Cateys

~12

Aug

Waste2Zero Awards

~14

Aug

Institute of Hospitality Aspiring Managers Awards

~16

Aug

Springboard Awards for Excellence

~16

Aug

WhichBingo Awards

~16

Aug

International Hotel Awards - Europe

~18

Aug

The English Italian Awards

~22

Aug

International Hotel Awards - UK

~22

Aug

The Great British Pub Awards

24

Aug

National Fitness Awards

~26

Aug

HR in Hospitality Awards for Excellence

~26

Aug

UK Outdoor Industry Awards

28

Aug

The Caterer Product Excellence Awards PEAs

~28

Aug

The Caterer Foodservice Cateys

~31

Aug

The British Curry Awards

~31

Aug

The Peace and Sport Awards
HR & Training




03

Jul

The TALiNT International Annual Recruitment Awards (TIARAs)

10

Jul

The TJ Awards (Training Journal)

MD

Britain's Healthiest Workplace

13

Jul

The International Engage Awards

16

Jul

European Diversity Awards

MD

Investing in Ethnicity Awards

22

Jul

The Stevie Awards for Great Employers

24

Jul

Workingmums.co.uk Top Employer Awards

MD

TrainingIndustry.com Top Training Companies

31

Jul

In-house Recruitment Awards for Excellence

31

Jul

The Learning Technologies Awards

31

Jul

The Prince Michael International Road Safety Awards

31

Jul

Online Learning Consortium Fellows Program

Ranking

The Times Top 100 Graduate Employers

~09

Aug

APSCo Awards for Excellence

~10

Aug

Baxendale UK Employee Ownership Awards

~12

Aug

Recruiter Investing in Talent Awards

14

Aug

The Inclusive Companies Awards

14

Aug

The Investors in People Awards

14

Aug

Not a Red Card Awards

~16

Aug

The Engagement Excellence Awards

21

Aug

The Digiday WorkLife Awards

~24

Aug

The National Apprenticeship Awards

~26

Aug

HR in Hospitality Awards for Excellence

~30

Aug

Inclusive Top 50 Employers
IT & Telecommunications




03

Jul

UK IT Industry Awards (UKITIA)

03

Jul

The Sunday Times Tech Track 100

06

Jul

The SMARTIES X (Mobile Marketing Association MMA)

06

Jul

The Global Carrier Awards

11

Jul

CODE_n Contest

17

Jul

The Drum Recommends Digital Awards

17

Jul

The Cyber Security Awards

17

Jul

The UK Social Media Awards

17

Jul

Digiday Technology Awards

17

Jul

Cloudera Data Impact Awards

20

Jul

Cresta Awards

23

Jul

VEGA Digital Awards

24

Jul

Glotel Awards

Ongoing

UK Cloud Awards

30

Jul

dotCOMM Awards

31

Jul

DataCloud Awards

31

Jul

The Comms National Awards

~01

Aug

CSO50 Awards

~01

Aug

CIO of the Year Europe

~05

Aug

Computing Security Excellence Awards

~05

Aug

Computing Technology Product Awards

MD

Mobile Choice Consumer Awards

MD

PwC UK Tech Awards

07

Aug

Computing's Cloud Excellence Award

~08

Aug

Cynopsis Digital It List

~09

Aug

TIGA Games Industry Awards

10

Aug

CRN Channel Awards

~12

Aug

The MobileWebAwards

14

Aug

Fintech - Tech Ascension Awards

14

Aug

DevOps Industry Awards

16

Aug

Go:Tech Awards

~16

Aug

The Streamy Awards

~19

Aug

ISTQB® International Software Testing Excellence Award

~21

Aug

Security Serious Unsung Heroes Awards

~22

Aug

Computing Security Awards

~22

Aug

IoT, Cloud & CyberSecurity Innovation Awards

~23

Aug

Digital Entrepreneur Awards

~25

Aug

Datanami Readers' Choice Awards

28

Aug

APPEALIE SaaS Awards

~30

Aug

Kantar Information is Beautiful Awards

~31

Aug

VRCORE Awards

~31

Aug

Infoworld Bossies

~31

Aug

Professional Service Management Awards

~31

Aug

World Communication Awards Culture Change Award

~31

Aug

Southern European Gaming Awards
Journalism Publishing & Media




03

Jul

Digital TV Europe Content Innovation Awards

10

Jul

FlexoTech International Print and Innovations Awards

30

Jul

Printweek Awards

01

Aug

Barlett & Steele Awards for Investigative Business Journalism

01

Aug

The Fetisov Journalism Awards

~02

Aug

IABM BaM Awards

~17

Aug

Mind Media Awards

18

Aug

The Asian Media Awards

31

Aug

The Editor & Publisher EPPY Awards
Legal Services




24

Jul

British Legal Technology Awards

~02

Aug

Lawyer Monthly Legal Awards

~30

Aug

The UK Diversity Legal Awards
Marketing PR Events & Advertising




01

Jul

Digital Communication Awards

03

Jul

The Franchise Marketing Awards

MD

EVCOM Industry Awards

03

Jul

European Enterprise Promotion Awards

06

Jul

Market Research Society MRS and Research Live Awards

10

Jul

Effective Mobile Marketing Awards

10

Jul

PR World Awards

13

Jul

Summit Creative Award

14

Jul

Field Marketing and Brand Experience FMBE Awards

15

Jul

D&AD Impact Awards

16

Jul

Hermes Creative Awards

16

Jul

International Performance Marketing Awards

16

Jul

Muse Creative Awards

17

Jul

The B2B Marketing Awards

20

Jul

Cresta Awards

20

Jul

Mercomm Galaxy Awards

20

Jul

Cresta Awards

21

Jul

PRCA National Awards

23

Jul

VEGA Digital Awards

24

Jul

UK Content Awards

24

Jul

Resilience Awards

30

Jul

dotCOMM Awards

30

Jul

The Videographer Awards

31

Jul

The Drum Awards for Digital Industries (DADI Awards)

31

Jul

Digital Impact Awards

MD

Effie Awards Europe

31

Jul

PR Daily's Content Marketing Awards

MD

The Lovie Awards

31

Jul

Search Engine Land Awards (The Landy Awards)

31

Jul

Clio Sports Awards

31

Jul

Digital Impact Awards

31

Jul

Inside Out Awards

~01

Aug

British Excellence in Sales and Marketing BESMA Awards

~02

Aug

APA Show Awards

07

Aug

MediaPost OMMA Awards

~08

Aug

Cynopsis Model D Awards

~09

Aug

CorpComms Awards

~09

Aug

Clio Entertainment

~09

Aug

PRWeek Diversity Distinction in PR Awards

10

Aug

Internationalist Awards for Innovative Digital Solutions

~12

Aug

Digital Cinema Media Awards

13

Aug

The Drum B2B Awards

14

Aug

Public Relations and Marketing Excellence Awards

14

Aug

Transform Awards Nordics

~17

Aug

The Lithy Awards

~22

Aug

Integrated Marketing Communications IMC European Awards

~22

Aug

HSMAI Adrian Awards

~22

Aug

The Premier Digital Awards

22

Aug

UK Digital Growth Awards

~25

Aug

PerformanceIN 50

~26

Aug

The IPM COGS Awards (Institute of Promotional Marketing)

28

Aug

The Drum Social Purpose Awards

28

Aug

The Digiday Awards

~28

Aug

The Drum Advertising Awards

~30

Aug

Screen Awards

~30

Aug

Internet Marketing Association IMA Impact Awards

~30

Aug

The EthicMark Awards

~31

Aug

The Meetings Industry Marketing Awards (MIMA)

~31

Aug

National Outdoor Events Association NOEA Awards

~31

Aug

Transform's Young Contenders
Planning & Property




MD

The PFM Awards (Premises & Facilities Management)

25

Jul

FX International Interior Design Awards

31

Jul

Hotel Property Award

MD

Society of Garden Designers SGD Awards

14

Aug

International Property Awards (UK)

23

Aug

National LIS Awards

~30

Aug

The Institute of Asset Management IAM Global Awards

31

Aug

The Negotiator Awards
Products & Manufacturing




03

Jul

Make UK Manufacturing Awards

05

Jul

Lux Awards

14

Aug

Elektra Awards (Electronics Weekly)

N/A

Insider Made in the UK Awards

~26

Aug

Agrow Awards

28

Aug

Electrical Safety First ESF Safety Innovation Awards

31

Aug

The British Aerosol Manufacturers Association BAMA Awards

~31

Aug

Drone Pioneer Award
Public Sector




05

Jul

CIEH Excellence Awards

~19

Aug

Social Worker of the Year Awards

~24

Aug

The Civil Service Awards

~31

Aug

Detective Awards
Retail & Consumer Goods




06

Jul

Women in Meat Industry Awards

10

Jul

Transforming Retail Awards

17

Jul

UK Quality Food and Drink Awards

25

Jul

BIRA Best Small Shops Competition

31

Jul

The Gluten Free Awards

MD

Grocer Own Label Accreditation and Awards

31

Jul

Product of the Year

31

Jul

The Vendies Vending Industry Awards

~01

Aug

Asian Trader Awards

03

Aug

The Drinks Retailing Awards

~04

Aug

Great British High Street Awards

06

Aug

Drinks International Travel Retail Awards

~08

Aug

Revo Gold Awards

08

Aug

The Lucie Technical Awards (Photographic Industry)

~08

Aug

Muddy Stilettos Awards

Ranking

Good Food Awards

~14

Aug

Healthy Food Guide HFG Awards

~16

Aug

VM & Display Awards

~16

Aug

BikeBiz Awards

17

Aug

Butcher's Shop of the Year Awards

~18

Aug

The British Takeaway Awards

18

Aug

Glass of Bubbly Awards

~20

Aug

The Beer Geek Awards

~20

Aug

BIG SEE Fashion Awards (South East Europe)

~22

Aug

The Walpole British Luxury Awards

23

Aug

Tiptree World Bread Awards Heroes

23

Aug

Society of Food Hygiene & Technology SOFHT Awards

24

Aug

Forecourt Trader of the Year Awards

~25

Aug

The OutDoor INDUSTRY Award

~26

Aug

The NBF Bed Industry Awards

28

Aug

British Hairdressing Awards

N/A

PETA Vegan Food Awards

~29

Aug

Food Manufacture Excellence Awards

~30

Aug

Farm Shop & Deli Awards

~30

Aug

Future Food Awards

~30

Aug

The Beauty Awards

~31

Aug

National Chilli Awards

~31

Aug

PAPA Industry Awards
Supply Chain




10

Jul

The Supply Chain Excellence Awards

~30

Aug

Supply Chain Project of the Year Award
Third Sector




~30

Aug

The Just Giving Awards

~30

Aug

Groundwork Community Awards
Transport & Logistics




03

Jul

UK Fleet Champions Awards

03

Jul

Postal and Postal Technology International Awards

03

Jul

Motor Trader Independent Dealer Awards

17

Jul

Global Freight Awards

17

Jul

BusinessCar Awards

17

Jul

Commercial Motor Awards

31

Jul

CAPA Aviation Awards for Excellence

07

Aug

The Global Light Rail Awards

14

Aug

Historic Motoring Awards

~19

Aug

The CIVITAS Awards (Sustainable Urban Mobility)

~20

Aug

Parkers New Car Awards

~31

Aug

The International Railway Group Award

~31

Aug

International Auto Finance Network IAFN Awards
Travel & Tourism




01

Jul

Group Leisure and Travel Awards

24

Jul

International Travel Insurance Journal ITIJ Awards

31

Jul

Seatrade Cruise Awards

07

Aug

Travolution Awards

~11

Aug

World Travel Technology Awards

N/A

Business Traveller Awards

~15

Aug

Best of Wine Tourism Awards

~15

Aug

Travvy Awards

~30

Aug

The Toilet Tourism Awards

~31

Aug

TravelMole UK Awards

~31

Aug

Global Traveler Awards